It's been a long, weird, tough and unpredictable offseason – for all of us. But the good news is that the Falcons are about to kick off the regular season in four days. Can you believe it? Sure, the empty stadiums are going to take some time getting used to, and how that translate on the field is anyone's guess at this point. Still football is right around the corner, and it feels good. And you've got plenty of questions – so let's get to them now. Just remember that all opinions here are mine unless noted otherwise.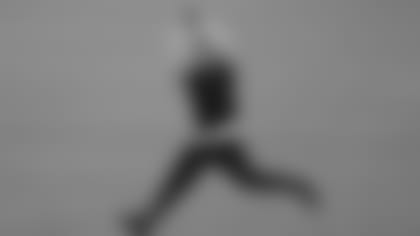 Clint from Evans, GA
Beek, I have been reading your SFTB all summer long. I suppose we really won't know what we have until we play a few games, nothing like playing real games to see if the talent is really there. I was really glad to see us sign Todd Gurley. I hope he isn't overused and can stay healthy. Is it too early for you to make a prediction of what you think our record will be this year?
Matt: Thanks for reading, Clint. Means a lot! And, yes, it's time for the rubber to meet the road and see what this team is all about. As for a prediction, here you go: Falcons will win eight games minimum, maybe nine or 10 if they can get some breaks. That will be good enough to earn a playoff berth. I think because they're a veteran team at their core, they'll make a postseason push (win a game or two or …) and make things interesting in the end.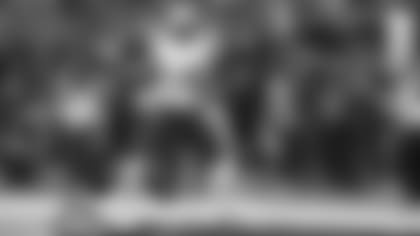 Anthony from Atlanta, GA
Are you guys working on a plan to bring back and re-sign Mohamed Sanu?
Matt: I touched on that topic here on Tuesday, Anthony, and I think that ship has already sailed. Is there a scenario where there could possibly be a reunion? Probably, but I don't see it happening.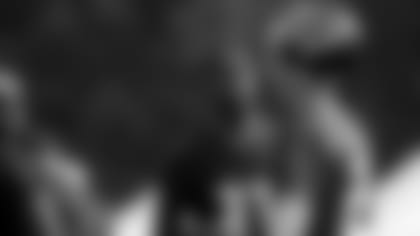 Tony from Columbia, SC
Beek, to be honest, from here moving forward ... for every year that the Falcons decide to hold on to Matt Ryan and Julio Jones (and quite a few other high-priced veterans teammates, for that fact), the rebuilding process becomes that much longer and more difficult while the trade VALUE of both Jones and Ryan becomes that much less!!! I guess you could say ATL's front office is on the clock ...
Matt: I think if you have two Hall of Fame-caliber players who are both at the top of their games and producing at a high level, it's probably a wise move to hold on to them. I'm sure there a lot of teams who would get in line to have Julio Jones line up in their offense or have Matt Ryan behind center in 2020. You can't just go out and sign a franchise quarterback off the street, Tony. And if there's a highly rated prospect in the draft, you'd better have a top-three pick (and, consequently, have a terrible record). And even then, there's no guarantee they'll work out. No, Falcons should embrace and enjoy every single snap Jones and Ryan take together. And seriously, rebuilding? This team believes it can win the NFC South and more in 2020. There's no talk of rebuilding.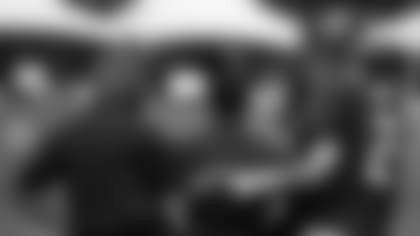 Jay from Savannah, GA
Can anything be done about all the spam comments that flood the comments section promising being able to watch NFL games for free? I'm sure someone is dumb enough, probably one of the Matt Ryan haters, who will click on the link and get a virus. You do a great job and I love reading your articles and reading the informed and uninformed responses. The spam just makes it hard.
Matt: Haha! Unfortunately, Jay, spam emails (and, uh, comments) are like gnats and flies – they're always going to show up and annoy you, if you let them.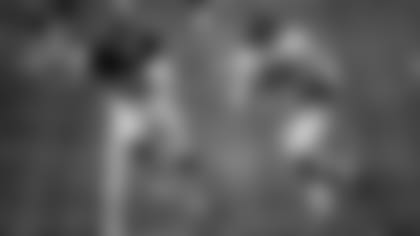 Allyn from Atlanta, GA
Lifetime Falcons fan. If Todd Gurley has a good season running the football, do you see the Falcons signing him to a long-term deal?
Matt: If Todd Gurley has an exceptional season running the ball and the Falcons, in turn, also have a very good year, I can definitely see that as a possibility. I think it'll come down to Gurley's overall performance, his health, his contract demands and whether or not the Falcons had a successful season. If the Falcons win seven or less games and don't make the playoffs, there will likely be changes – and how Gurley would fit into that is anyone's guess.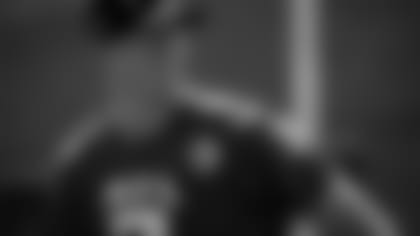 Josh from South Bend, IN
Hey Falcons Fans, Let's cool it with the "we need to pick up this guy" or "this player got cut, so let's sign him." Beek, can you please explain why it's important to have cap room going into a season? I also know you are really nice and want to make sure you are making all Falcons Fans welcome to this post, but please NO MORE Matt Ryan doesn't have it posts. If you are saying that, then go find another team because Matt Ryan is our QB for at least another 5 years. Thanks Beek, You're the Man.
Matt: I've said it countless times and will continue to – when you have a franchise quarterback (never mind one as good as Matt Ryan), count your lucky stars because they are tough to find. Ryan isn't going anywhere anytime soon. He's not only playing at a high level, but the Falcons are committed to him financially. And why do you need salary cap space? To sign (and re-sign) all of those key role players, free agents and future draft picks. Every so often you'd like to be able to go out and sign a top-tier player, too, and they're never cheap. Thanks for reading Josh!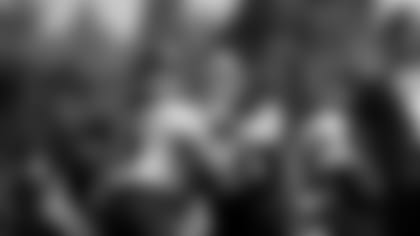 Joel from Evans, GA
Hey Matt, Matt Ryan has always done well when he has time in the pocket. How do you think the O-line will hold up this year? Do you think this is the year they become a solid unit? And also, do you think Matt Hennessy beats James Carpenter for the starting job?
Matt: The offensive line has been an issue with this team since the 2017 season. I expect Chris Lindstrom and Kaleb McGary to be even better in 2020. Alex Mack and Jake Matthews are as steady and solid as they come. The question mark is at left guard. Matt Hennessy has more than held his own during training camp. I think he'll be end up as the starter at left guard before the Falcons reach the midway point of the season.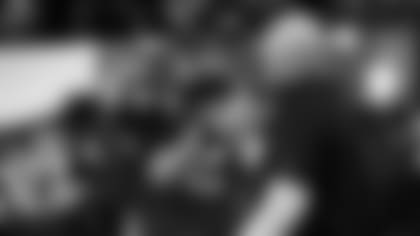 Cory from Athens, GA
Hey, I love your stuff, but why in the world does Matty Ice start receiving the respect he has earned!! How can you be a true Falcons fan and not see how important he has been to this franchise (that was in shambles when he stepped in). Y'all look at all his numbers he has been a top ten in almost everything since year two. But let's rise up. I'm calling this the year 12-4 and like you said, we in it to win it ...
Matt: Thank you, Cory! Haha – love the passion. Wow, 12-4 is really ambitious. I certainly think this team is capable if – as Pete Prisco of CBS Sports noted in a podcast with me – the Falcons can get to the opposing quarterback while protecting their own. The Falcons defense must step up in a major way if they hope to win 12 games. More sacks, more turnovers and keep Matt Ryan upright in the pocket. Do that and good things will happen! MAILBAG
Do you have a question about the Falcons that you want answered? Ask a question here and it could be posted on AtlantaFalcons.com.
Go ahead, ask the Beek
Do you have a question about the Atlanta Falcons (or anything football-related) you'd like to ask Matt Tabeek? If so, hit the link. Please remember to include your home state (or country if you live outside the U.S.). Thanks for reading SFTB!