As promised, the countdown to the regular season continues here – and we're down to just 24 days before the Seahawks trot out onto the field at Mercedes-Benz Stadium to face the Falcons on Sept. 13. Are you ready? I can tell you're close with all of the questions you've been sending me – so, let's get to them now. Just remember that all opinions here are mine unless noted otherwise.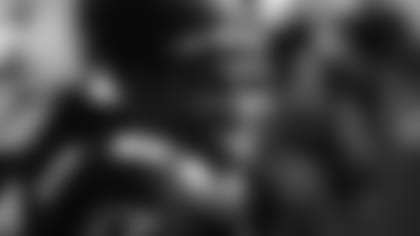 Ryan from Munroe Falls, OH
Hi Beek, and thanks for all you do! Fan since '77. I would like to just comment on these new uniforms. Wow! They are sharp. Can't wait to see them in action! I think they are the best outfit this team has suited up in. Go ATL. Could it be the year?? This squad got me fired up! Rise Up!!
Matt: As Deion Sanders says, "If you look good, you feel good. If you feel good, you play good. If you play good, they pay good." It's good to see you're fired up, Ryan! We're about to find out.
Jeremy from Las Vegas, NV
Hey Beek, 1 of 8 Falcons fans here in Las Vegas. I've been a Falcons fan since 98 and I've always enjoyed watching our offense. I would watch two offensive teams play each other over defensive teams any day. BUT, I do get jealous when I see teams build a roster and end up having great defenses year over year. What do you think is the hardest part getting to that level? Is it getting the right players through draft and free agency, getting the right coaches to mold those players, or salary cap management and being able to keep the players we mold? I'm hoping Raheem Morris is the answer but not too much where he leaves us to be a head coach next year. Thanks!
Matt: Let's rewind the clock a bit and go back to 2016, shall we? The Falcons had four rookies starting on defense – safety Keanu Neal, linebackers Deion Jones and De'Vondre Campbell and nickel back Brian Poole – and had two second-year starters in linebacker Vic Beasley (who led the league with 15.5 sacks) and cornerback Jalen Collins. And don't forget that defensive tackle Grady Jarrett also was also a 2015 pick. My point is, it all begins by drafting well and then grooming that talent. Then, if you hit on the draft picks and they blossom, the next challenge is finding a way to keep (most of) them under the salary cap. You can't keep them all, and there are other players to sign on offense – see Matt Ryan, Julio Jones, Jake Matthews, Alex Mack and the list goes on. That's why it's imperative to draft well and continue to find (and groom) players who can make an immediate impact while they're still playing under their rookie deals. And, yes, you still need excellent coaching, good health and a lucky bounce here and there, too.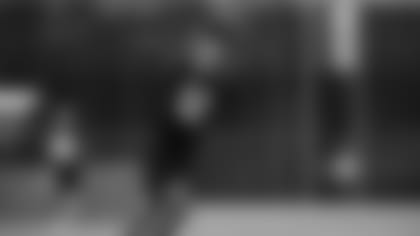 Ricky from Greensboro, NC
Hey Beek, thanks for all your insights. A few weeks ago, I asked you which undrafted free agent you were most excited to see. Now that camp has started and the roster cuts has begun, which undrafted free agent intrigues you now and how do you feel the offense and defense will perform considering the fact that 0-30% of the stadiums will be filled due to COVID-19? Especially the no huddle, silent count. Most defenses feed off of their crowds during pivotal moments. What's your opinion?
Matt: I think you squeezed at least two or three questions in there. As far as undrafted free agents go, I'll throw a name out there that you probably won't read anywhere else – and that's the receiver Juwan Green from the University of Albany. We all know how receiver is the deepest position group on this team with the likes of Julio Jones, Calvin Ridley, Russell Gage and Laquon Treadwell and a few others, but Green has caught my eye during the past three practices. During each outing, he's made at least one really tough catch in traffic and turned it into something. He's fluid, has decent size and speed and just looks like he belongs. And as I was looking up something on him just now I realized that Green is from Martinsburg, W.Va., a city in West Virginia's Eastern Panhandle about an hour (or so) outside of Washington, D.C. It's also where I started my newspaper career – at The Journal – and where two of my children were born. Green's high school – Martinsburg High School – is a state powerhouse and he was a Class AAA second-team all-state selection as a receiver. He went the junior college route and ended up at Lackawanna College, one of the top junior college football programs in the country, before ending up at Division I FCS Albany. During his senior season, Green led Albany with 83 catches, 1,386 yards and 17 touchdowns. Will he make the Falcons roster? It's an uphill battle, but a lot can (and will) happen in the coming weeks. He's got a tremendous opportunity, and I'll be rooting for him. As far as the empty stadiums go, yes, I think it'll be something the players will have to get used to and deal with. These are professional athletes who love to compete. When they line up and the games count, I think you'll see their best, Ricky.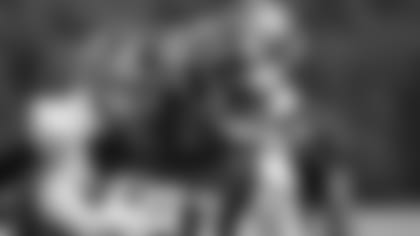 Jake from San Antonio, TX
Hey Beek, first time writer here. Been reading your Q&A's religiously for some time now, and I must say I'm impressed with your knowledge and unbiased opinions. What role do you expect Laquon Treadwell to hold? I'm thinking more so in the red zone where we've struggled the past couple seasons. Our top three receivers are all former first-round draft picks, top four if you throw Hayden Hurst into that mix. That alone is a defensive nightmare and I foresee a lot of mismatches, especially in the red zone, where most defenses go with a bigger defensive set (4-3, 3-4, 46, etc.). Not to mention Todd Gurley coming out of the backfield. Do you think these additions will cure our red zone woes? Even with just an average defense, if Matty Ice gets protection I think we could be a force to be reckoned with.
Matt: Thanks, Jake! I've been watching Laquon Treadwell in practice and trying to figure out how and where the Falcons might use him. Treadwell has nice size (he's 6-foot-2, 215 pounds) and decent speed. Could he end up in the slot, and play a similar role to Mohamed Sanu's when he was here? I'm not sure yet, and I'm sure Russell Gage will have plenty to say about that as well (on the field with his play, of course). Remember this when you're thinking about the Falcons' red zone offense. Todd Gurley scored 14 touchdowns last season and 12 were rushing touchdowns, all in the red zone. Hayden Hurst has also looked good in practice down around the goal line, too. I think the Falcons will have plenty of options to consider this season, especially inside the 20.
Steven from Marietta, GA
First off, I been reading for a while now and you do a great job thanks. First time writing in and my question is, our secondary is young everyone knows that, but couldn't that be a strength and not a weakness because youth and athletic ability to make more plays? Let me know.
Matt: No one said being young and talented is a bad thing. It's not. But experience, preparation, depth and leadership matter, too, in this league. This is a physical sport and injuries are a part of the game. Every player in this league is talented; you don't make an NFL roster by accident. Speed and athleticism can't be coached and certainly help, but they will only take you so far in this league. I applauded the signing of Darqueze Dennard. I think he brings all of those things to the table and make this group that much better.