Twenty-five days and counting, folks. That's it. The Seattle Seahawks will be in town and ready to square off against your Falcons at Mercedes-Benz Stadium before you know it. Meanwhile, you've got lots of questions. So, let's get to them now. Just remember that all opinions here are mine unless noted otherwise.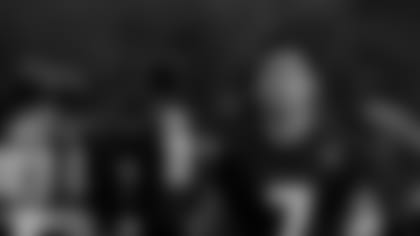 John from Breckenridge, CO
Hi Beek! Hope you your family are well these days. First off, very sorry about your father. I've been down that road and know it's a tough one. Guessing football season will bring a big wave of emotion with it this year. Hang tough. I have two questions. Marlon Davidson. I feel like he was one of your favorite picks this year, and I also think a potential sleeper – if you can call a second-round guy a sleeper. But, now that you've seen a bit of these guys in camp, how are you feeling about him? My second question is less direct. A lot of the questions you field here often circle back to the same topics, players, etc. But now that camp is underway and things are starting to unfold, what/who are we missing? What if anything is a story that fans should be looking at that no one has mentioned?
Matt: John, I'm going to answer your questions first because my dad would have preferred it that way. I watched Marlon Davidson for a bit today and I still need to see more of him, to be honest. He certainly looks the part and I like his size. Let's see how he performs once the Falcons go through a scrimmage or two, and then I'll let you know what I really think about him. I like your second question and I could in a number of ways with my response. For now, I'll say special teams. Specifically, the kicker. Does everyone remember the drama from a year ago? The Falcons went into camp thinking they were set there with Giorgio Tavecchio. And then before you know it, the misses started piling up and so were the cries to bring back "Money" Matt Bryant. And then on Aug. 31, 2019, Tavecchio was let go. Well, so far so good with Younghoe Koo, but where's the competition? What happens if Koo tests positive for COVID-19 in the days leading up to the Seahawks game (or any game)? Do the Falcons have a short list of kickers they like? I'm sure they do, but it would be nice to see some more legs in camp in the coming days or weeks. But that, John, is a story no one is talking or asking about … for now. Another name no one is talking much about? Linebacker Mykal Walker. All I'll say for now is keep an eye on him. So far I like what I'm seeing from him. He had a solid first practice in pads today. As for what you wrote about my Dad … thank you. I really appreciate that – and, yes, this will be the first footbal season in my life without my Dad. And he is the one who introduced me to this game, taught me about it and we shared a love for it together. Without a doubt there will be some emotion. I've spoken to Falcons coach Dan Quinn about it and DQ had a great idea. He said to keep a picture of my Dad in my pocket on gamedays and to dedicate this year to him. So, I'm doing just that. And "we" will hang tough.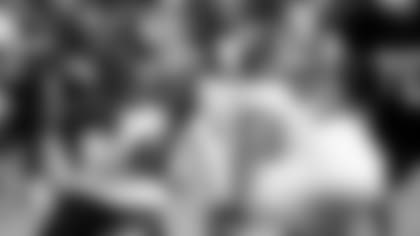 Q Johnson from Gwinnett County, GA
Hey Beek, first time writing. Always checking out ya articles though, huge fan of yours. My question is, why aren't people talking about Todd Gurley more?? I agree with his college coach Mark Richt. He'll have a monster year, do you agree?
Matt: I think things set up very nicely for Todd Gurley, who is playing on a one-year prove-it deal with the Falcons in 2020. Both he and the Falcons will benefit if he can produce similar or better numbers than what he did a year ago in Los Angeles. Remember, he amassed 1,064 yards of total offense and scored 14 touchdowns – 12 on the ground. The Falcons would take that, and I believe they're hoping for more. If he can stay healthy and average closer to 18 carries per game, I think he'll exceed those numbers.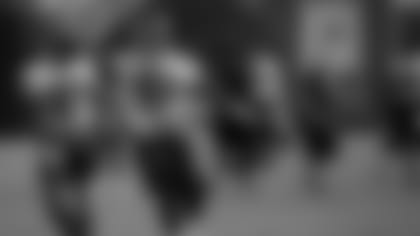 Philip from Covington, GA
Am I wrong here? Assuming that everything goes according to plan on offense (meaning the left guard situation is at least average), I am thinking that the defensive moves the Falcons have made will be good enough. I see a lot of people have worries about whether the Falcons have done enough there. However, I am thinking the defense just needs to be overall respectable or middle of the road. Consider that the offense was still top 10 or so in a supposed down year. Dirk Koetter has vowed to be better. We still have Matt and Julio. I am thinking an average defense makes us an easy playoff team. Better than that, and we're talking a "special season."
Matt: How often do things go "according to plan" in the NFL, Philip? It's when things go sideways is when you figure out what kind of team you really have – or if you did enough in the offseason. Do you have enough depth at the right positions? Can you protect the quarterback? Can you pressure the opposing quarterback? Can you convert on third downs? Can you come away with touchdowns in the red zone? Can you win the turnover battle on a consistent basis? Can the Falcons get off to a quick start, vs. a 1-3 or 2-4 start? I think this team has talent. Can the line play better? Continuity (and good health) would go a long way. I think in order for the Falcons to have a "special season," more needs to happen than just having an average defense.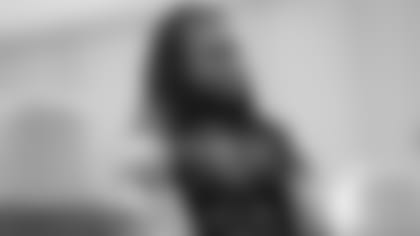 James from Calhoun, GA
Hey Beek, this is James formerly of Cedartown, Georgia, now back in my hometown of Calhoun, Georgia. Anyway, I saw how hard Takk McKinley worked this offseason. Boy, it has paid off. Look how big he is. I really think this is the season he has double-digit sacks. Not just because of how hard he worked, but because Dante Fowler is going to make it easier on him. And, man, to have Grady Jarrett and Marlon Davidson lining up on the inside, quarterbacks better beware. This is a new kinda monster the Falcons will be showing off. What's your opinion Beek? As always, love your stuff and read all the time!!! #WeRise #TFF (True Falcons Fan) #InBrotherhood
Matt: Thanks, James! And always good to have you back here writing in. Look, if Dante Fowler can produce another 11.5-sack season and Takk McKinley can play an entire season and have the breakout season we think he can, that'll be huge for this unit. Behind them you have former first-round pick Charles Harris and Steven Means providing depth. Keep an eye on those guys, too. Inside, we all know what kind of player Grady Jarrett is, but don't forget about Tyeler Davison, Allen Bailey and John Cominsky. I know expectations are high for Marlon Davidson, but don't forget about those guys. If the Falcons' defensive line can stay healthy and meet (or exceed) expectations, I think good things will happen for this defense. That said, I'm not ready to crown anyone just yet, James. I've said it a gazillion times and I'll say it again: Defenses must earn the respect on the field. People love to hand out nicknames and all of that stuff. Talk to me in Week 10 or Week 12 about nicknames and striking fear into quarterbacks.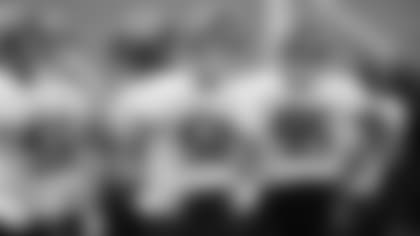 Paul from Porterville, CA
What's good, Beek? I have two questions for you today. The first one regarding the secondary, more specifically the corners. How is the battle for those starting positions looking? Sheffield will probably be our No. 1 corner and Dennard in the slot. Terrell has made some big plays in camp as most of us have seen the highlights. But Oliver can still hold his own and I think has some major potential. How do you see that shaking out? And the other question is regarding Cominsky. I think the dude is gonna be an animal on the field, and I am hoping you tell me he's been tearing training camp up. We need our D-line to act like Wild Animals and not Animal Crackers. What's your take on these topics boss?
Matt: Hey there, Paul. I've only watched two practices that have resembled football so far (the other ones were strength and conditioning drills). That's not a whole lot of football. Right now, cornerbacks Isaiah Oliver and A.J. Terrell are playing really well on the outside. But, again, it's early. Really early. As in, let's tap the brakes before going overboard here. I want to see two, three or four scrimmages. Today was the first practice in pads. We have a way to go. As far as John Cominsky goes, the expectation is that he'll be much improved this year, but time will tell with him as well. Frankly, I haven't seen enough yet to get excited about the former University of Charleston standout.