And the countdown to training camp and the regular season continues. We're now 88 days away from the Falcons' regular-season kickoff against the Seahawks at Mercedes-Benz Stadium on Sept. 13. In the meantime, you have a growing list of questions about this roster and the season ahead. So, let's get to them now. Just remember that all opinions here are mine unless otherwise noted.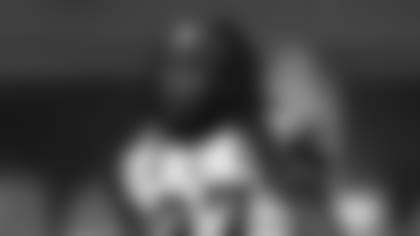 Joel from Columbus, GA
Good morning, Beek! Just for FYI purposes; I have been a die-hard Falcons fan since 1966! That is a l-o-n-g time and too long for no Super Bowl win! I hope they can have the needed combination of lack of or few injuries and great execution and takeaways to finally get over that hump and win it all for Super Bowl win starved fans! I, too, think the secondary is very young and lacks veteran depth and experience. Who do you think are some possibilities for our Atlanta Falcons?
Matt: Hey there, Joel. Yes, it certainly helps to stay healthy and consistently win the turnover battles. We've seen firsthand the flip side of that. It's not pretty. And I have said numerous times here in this space that I would like to see the Falcons add some veteran experience to the secondary – not just guys long in the tooth but a player or two who can actually come in and compete for a job. Here's the catch: There's a reason why certain players are free agents right now. Age, injuries, salary demands, off-field issues or a combination of those. Who are some of those free agents? Here's 10 who might be nice additions (in alphabetical order):
Tramaine Brock
Brandon Carr
Morris Claiborne
Darqueze Dennard
Javien Elliott
Dre Kirkpatrick
Trumaine Johnson
Logan Ryan
Aquib Talib
Tramon Williams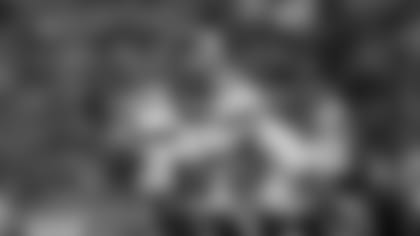 Owen from Atlanta, GA
Love your work. Big fan, bro. Beek, what do you think about signing Josh Gordon? He is a big receiver like Julio Jones and Laquon Treadwell. We would also have Calvin Ridley, Russell Gage and Olamide Zaccheaus as depth for our three-headed monster of Jones, Gordon and Treadwell. We could get him cheap and will make our receiving corps the best in the land with our TE.
Matt: Owen, Owen, Owen. We need to talk. First, thanks for the kind words. Appreciate it. Look, the Falcons don't need any more help or talent at wide receiver. They're stacked. And I think you've got the projected depth chart or order wrong, too. I think the three-headed monster is Julio Jones, Calvin Ridley and Russell Gage. I think Laquon Treadwell has some things to prove and could also help in the return game. Time will tell. But the Falcons need to address other areas on this team (see depth at secondary and edge rusher), not receiver. They need to figure out who will finally solidify that left guard spot and get better overall up front. What they do not need is another receiver. The Falcons' passing game is just fine. It was top five in the league last year and they were sitting at home for the playoffs, I might add.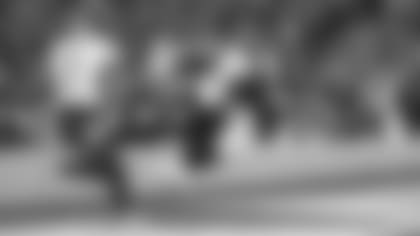 Steven from Beaufort, SC
Beek!! I love your perspective on the team and thanks for all your hard work. I'm so excited about the season and all the moves the team has made. But after watching film, how is nobody talking about how ridiculously talented and athletic Hayden Hurst is? I know Matt Ryan said some stuff about him, but I feel like everyone is so focused on Todd Gurley and Dante Fowler. I think Hayden is a major upgrade over Austin Hooper. Are my expectations too high?
Matt: No, not one bit, Steven. I think Hayden Hurst was a phenomenal acquisition for the Falcons – and it will not surprise me one bit if he makes fans forget all about Austin Hooper. Don't get me wrong, Hooper is a very good tight end who earned his big-money contract with the Browns. But I think Hurst will flourish in this offense along with all of its firepower. As Hurst said, "pick your poison." As far as people not talking about him a lot … trust me, they are. There's been a lot going on in the world since the Falcons sent a second-round pick to the Ravens for him, but I can tell you that people internally are raving about Hurst and what he brings to the offense. And, yes, Matt Ryan has already been vocal about Hurst. I think it's only normal to temper expectations when it comes to new players until you see them in action on the field during meaningful snaps. That said, Hurst has played some in the league. And the Falcons were high on him when he was coming out of South Carolina. I'm excited to see him, Steven. Let's hope he stays on the field for 16 games and can develop a nice chemistry with Ryan. If that happens, watch out.
Darius from Newnan, GA
Who was your favorite player that the Falcons drafted?
Matt: Right now, it's Marlon Davidson out of Auburn. And I say that without having seen one of the rookies on the field in a Falcons uniform. All of that could change, mind you, and I reserve the right to change my mind. It's hard not to like Davidson. His backstory is bot heartbreaking and inspiring. He is a colorful dude who likes to talk a big game and, from what we've seen on film, he backed it up at Auburn. I'm hoping (at least for the Falcons' sake) that A.J. Terrell turns out to be a fan favorite, too. You always want to hit (and not whiff) on those early picks.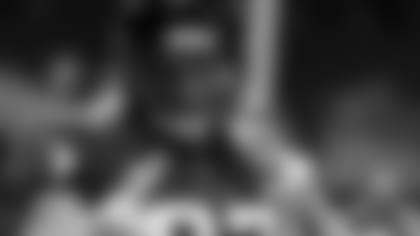 Alex from London, England
Hi, Beek. The tight end group is very interesting at the moment with Hayden Hurst locked into the TE1 spot and looking for a big breakout year. Jaeden Graham has been around the group for a while now and has done enough last season to warrant the TE2 position, but my question is, who gets the final spot on the roster between Khari Lee, Jared Pinkney and Carson Meier?
Matt: I agree that Jaeden Graham is the early favorite to lock up the No. 2 spot, but I honestly think it's way too early to make a projection with that group as far the depth chart goes. I need to see these guys take some meaningful snaps with the pads on or in some preseason games.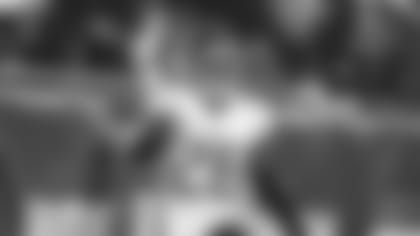 Clint from Douglasville, GA
Yo, Beek! Hope all is well my man. OK, so I really think we need a veteran presence for our young DB group. Logan Ryan is still out there. (You know, the guy who pick-6'ed Tom Brady in the playoffs.) I believe he would be a huge help being as he played with the Patriots and the Titans. He is at the end of his career so I assume he won't be that pricey, ya know? What are your thoughts on maybe getting him or any vet DB for that matter? Thanks man!
Matt: I think there's a lot to like about Logan Ryan, on and off the field. I think he'd be a tremendous addition to the locker room, too. I think he's a free agent for a reason, though. As you noted, he's toward the end of his career and most likely wants one more big contract for some financial security. You know how things go in this game, especially when it comes to injuries – they're a part of the game. Ryan's body of work speaks for itself and he's likely banking on a team in need calling him up at some point before the season kicks off. Or maybe he's looking to play for a contender. There's another possible reason why he's still available and that could very well be the pandemic. Players haven't been able to travel and visit teams due to travel restrictions. I think he'll end up on a roster and it'll be interesting to see how it plays out. Will it be the Falcons? I doubt it, but you never know. They've surprised me quite a bit this offseason. Do they have one more surprising move up their sleeves? Maybe. A lot of it depends on what Ryan wants, too. Stay tuned. MAILBAG
Do you have a question about the Falcons that you want answered? Ask a question here and it could be posted on AtlantaFalcons.com.
Go ahead, ask the Beek
Do you have a question about the Atlanta Falcons (or anything football-related) you'd like to ask Matt Tabeek? If so, hit the link. Please remember to include your home state (or country if you live outside the U.S.). Thanks for reading SFTB!