We're a couple of days away from a critical Week 3 showdown with the Chicago Bears. For all of the talk about "must-win" games and what that means … I really do think this one ventures into that territory, especially considering that next week's game is a Monday night showdown up in Green Bay against perhaps the best team in the NFC right now. Meanwhile, you've got plenty of questions – so let's get to them now. Just remember that all opinions here are mine unless noted otherwise.
Billy Ray from Douglas, GA
Hello Beek, As always thanks for your content. Moving forward. Well before moving forward. Let me get this off my chest. "WHY CAN'T WE STAY AGGRESSIVE FOR 4 QUARTERS!!!" Now I think we are in good shape offensively. It's our defense that alarms me. For DQ to have the title as "defensive guru" our D haven't looked guru*ish (not a word). Granted it's too early to say ready for next season but do you think with the disgruntled fans and media bashing of the Falcons. If we're not on the winning side of the first half of the season. Do we push the restart button? I also feel a trade coming by Week 6. Mark this post.
Matt: I'd have no problem with a trade for a pass rusher, a pass rusher or even a pass rusher (in that order).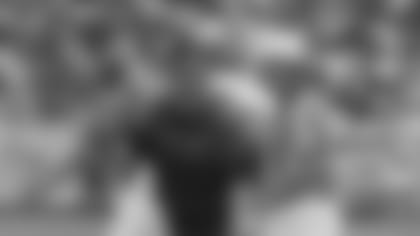 Keith from Memphis, TN
Beek, did you know that the Atlanta Falcons are the laughingstock of the NFL? For the Atlanta Falcons, NFL means "No Freaking Lead" is big enough with the defense we have year in and year out.
Matt: Actually, I still think Jerry Glanville said it best when he said the NFL stands for "Not For Long." And if the Falcons keep allowing 476.5 yards per game and giving up an average 39.0 points per game on defense, they won't be in any race – for a division title or playoff berth – much longer. Let's hope they tighten things up, and soon.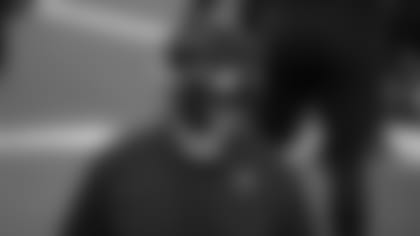 Rich from Cataula, GA
Beek! If this organization can give Ryan & offense just a middle-of-the road D then this team can absolutely take off! Not even a top-tier D, but average would put things over the top. However, they consistently field one of the league's worst defensive teams. I kinda see them as those more recent Saints teams of past who lit it up offensively but couldn't stop anyone. They've got to find a way, and fast, to put it all together before this core group of players misses their window. It'd be the epitome of complementary football Quinn speaks of so often but has not come close to for bulk of a season. Last Sunday started that way before the wheels completely fell off. Thoughts? Scheme, personnel, coaching staff, all of the above or what? Let's RISE UP before it's too late.
Matt: I'm glad you made a reference to wheels, Rich (see my answer to Eric from Seattle below). The Bears, the team the Falcons will face this Sunday, are allowing an average of 360.5 yards per game – and that's about in the middle of the pack. But the stat I care more about is points allowed per game. The Ravens are No. 1 in the league, allowing 11.0 points per game. The Falcons are last, averaging 39.0 points per game. So middle of the pack would be in the 23.0 to 25.0 points per game. These are total yards per game (ypg) allowed and total points per game (ppg) allowed over the last three seasons and where the Falcons ranked:
2017: 318.4 ypg (No. 9), 19.7 ppg (No. 8)
2018: 384.5 ypg (No. 28), 26.4 ppg (No. 25)
2019: 355.8 ypg (No. 20), 24.9 ppg (No. 23)
I'm sure I don't have to remind you or any of the Falcons fans here, but 2017 was the last year the Falcons made the playoffs.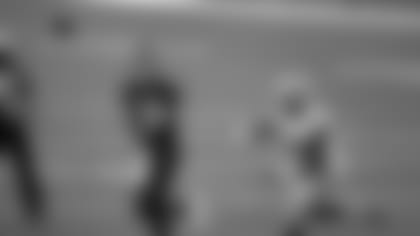 Robert from Union Springs, AL
Hey, Beek. It appeared the Falcons let off the gas pedal in the second half of the Cowboys game. Will someone please tell them to keep the hammer down despite a fairly comfortable lead? This team is a real question mark this year. Tons of talent on the offensive side but eerily similar to 2019. The running game opens the pass game, but this team has it backwards. Truly disappointing run game thus far requiring Matt Ryan to throw more than usual. How can we get some space created to open the running lanes? Where are the quick slants to Julio and Ridley? Where are the routes needed to retain possession on critical downs? There were several chances to put the Cowboys away with touchdowns, but field goals resulted. Solid kicking game but 7 beats 3 every time. Still hate the new look.
Matt: Seven beats three, but 39 should have been more than enough. You guys keep talking about the offense. Let's talk about the defense and how it is currently allowing 476.5 yards per game, which ranks 31 out of 32 teams, and is giving up an average 39.0 points per game, which is worst in the league. Can we just start some of these questions there?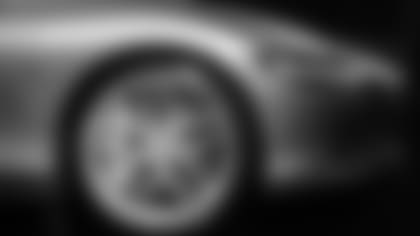 Eric from Seattle, WA
Hey Beek. First off, appreciate all your insight and thoughts on the current state of our beloved ATL FALCONS! My question, should you choose to answer it, is IF we end up with the first pick (which I unfortunately think may be possible this year with our schedule) would you take Trevor Lawrence for a future QB? Or would you trade for more picks and still ride with Matt Ryan? While I certainly appreciate what Matt has done, he hasn't taken the team to the title. Would you take his successor or still believe that the team could do better with more picks?
Matt: You appreciate what Matt Ryan has done? Eric, Ryan is the best quarterback this franchise has ever had and is putting up ridiculous numbers right now. Imagine owning a really expensive sports car – a Porsche 911, a Ferrari F8 Tributo or a Lamborghini Aventador – and the engine is in pristine condition. Lots of horsepower. The body is in beautiful shape, too. But the tires have no grip because the tread is worn down. It's sliding all of the place when you hit the gas and it's terrible in the corners. This car certainly has the potential, but clearly needs a set of soft, grippy sport tires – to make it go. I get it; tires aren't fun to talk about, but you can't go anywhere without them. Yet so many of you keep talking about the engine. The engine is not the problem.
Mike from South Louisiana
What's up Beek? Was really hoping to see the team get off to a better start this year! With the talent on this team we should be better! For some reason we just can't finish games! Been that way the past few years! I really want to see Matt and Julio get a ring before it's all over! These guys deserve it! My opinion, I don't think DQ is the answer! Seems like every game the opponent always knows what's coming. They never make adjustments to the game plan during the game! At times we look like a team on a mission and other times the team looks lost! The team has too much talent to just be average! Just a frustrated Falcons fan in enemy territory looking for answers! BTW, you keep up the great work!
Matt: Hey, Mike. Thanks for writing in. They Falcons have done some good and some not-so-good things in two games. They could easily be sitting at 1-1 right now but they're 0-2. They've got some issues on defense and they've got to get them fixed or they'll lose more games – it's that simple. The offense might carry this team to a handful of wins but if they keep surrendering all of those points and yards, it's not going to be pretty. The coaches know that and the players know that.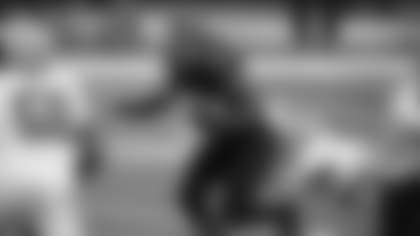 Jeremy from Calhoun, GA
Hey Beek. Thanks for letting fans vent here. I don't even remember the last 2 weeks because as Keanu Neal says, we are 0-0 this Sunday when we play the Bears. Trying to be like baseball philosophy here and have a short memory. So, I was stoked about Todd Gurley coming down here to ATL and, well, obviously he just isn't the old Gurley we hoped for, so far at least. He didn't look like he was running hard at all and evading tackles. I want to keep him as a 15-touch guy, but I think we need another game-changer. What would you think about TD putting a trade together to acquire Kerryon Johnson who is in a crowded Detroit backfield? I think he could be a nice upgrade and compliment! I'm not content with our RB group. Please don't roast me, just throwing an idea in for an honest opinion.
Matt: I don't think the running backs are the problem, Jeremy. The Falcons ran the ball 34 times against the Cowboys for 113 yards, for an average of 3.3 yards per carry. Much better in Week 2 as far as the number of carries, but I'd like to see that average up closer to 4.0. The defense needed to come up with more stops in the second half and didn't. Give credit to the Cowboys for fighting back and rallying, but … wow. Just another stop would have made a huge difference. Is Todd Gurley the same back? I'm not ready to pass judgment there yet. He had 21 touches for 61 yards against the Cowboys. That's 2.9 yards per carry. On the flip side, Ezekiel Elliott has 22 touches for 89 yards – 4.0 yards per carry – and a touchdown. MAILBAG
Do you have a question about the Falcons that you want answered? Ask a question here and it could be posted on AtlantaFalcons.com.
Go ahead, ask the Beek
Do you have a question about the Atlanta Falcons (or anything football-related) you'd like to ask Matt Tabeek? If so, hit the link. Please remember to include your home state (or country if you live outside the U.S.). Thanks for reading SFTB!