The draft-related questions and comments are flowing into my inbox at pretty good clip still. Some of you raise some valid points – and others have some very HOT takes. Regardless, you guys always keep it interesting. So let's get to them now. Just remember that all opinions here are mine unless otherwise noted. And we're off.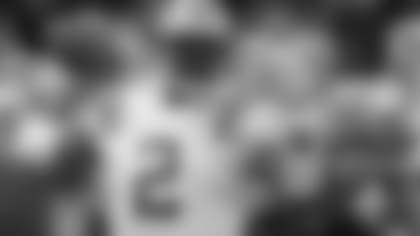 Tom from Lovejoy, GA
Hey Beek. Hope you are recovering nicely. I'm a huge fan of yours and the Falcons. I just don't understand why we passed on guys like K'Lavon Chaisson and A.J. Epenesa and Zack Baun to draft the guys we did. All you had to do was look at the game against LSU and saw A.J. Terrell get mauled. So, what do you think Drew Brees and Tom Brady will do to him with the weapons they have? And NFL scouts had Mykal Walker rated at 56.9 which is good practice squad material. I don't get it.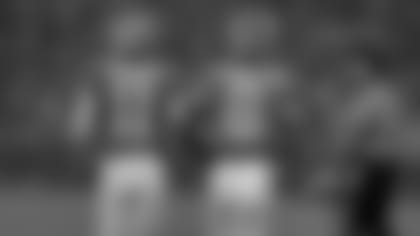 Mark from Anderson, SC
Beek, why didn't the Falcons try to trade up or were those just a bunch of rumors and smoke in the end?
Matt: How do you know the Falcons didn't try to trade up, Mark? Maybe they did and the price was too high. Maybe the player they wanted or would have traded up for was taken. And maybe they considered trading back, too. Don't jump to conclusions. That said, I can tell you the Falcons are very happy with the selection of  A.J. Terrell at 16.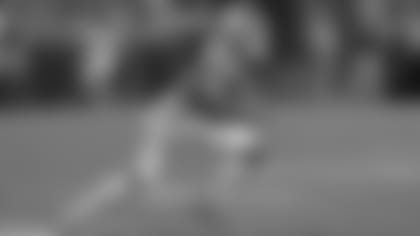 Jesse from Farmerville, LA
Hey Beek, I hope you're better. I like our draft. Oakland wanted A.J. Terrell at 19 and Sean Payton said he was going to trade up for him. So that was not a reach, some analysts just don't like the Falcons. My favorite pick is Marlon Davidson, he is a monster. We need a guy like that. Mykal Walker has potential, Jaylinn Hawkins has great ball skills. Are you glad we didn't trade away our picks for C.J. Henderson?
Matt: That's something that I thought more Falcons fans would be talking about, to be honest. Saints coach Sean Payton did mention Javon Kinlaw and A.J. Terrell when talking about potential first-round targets. "The corner Atlanta picked up, those were two players that began to fall below their grade," Payton said. And, yes, the Raiders had been associated with Terrell frequently leading up to the draft. Terrell reportedly talks with former teammate Travyon Mullen, who plays for the Raiders, and he spoke to the Raiders at the combine. "It was a great meeting. Of course, they have a couple of our former (Clemson) players, and everything was good. We went over a lot of plays and we talked a lot," Terrell said. If the Falcons had landed C.J. Henderson at 16, I wouldn't have had a problem with it. Since he was off the board, I think they landed a very good cornerback without giving up any draft capital – and that's a win in my book. They needed to address that position and picked up a player who a lot of teams had high grades on, as we are starting to find out. And thanks for the kind words, Jesse!
Gene from Atlanta, GA
Hey Beek, I always enjoy your input! I am a longtime Falcons fan and really liked the draft this year. I am especially excited about Marlon Davison and want to know if you know what his number will be? I plan to order his Jersey as soon as it is available. If we can get lucky and stay healthy for once, the Falcons are going to rise up and get it done in 2020!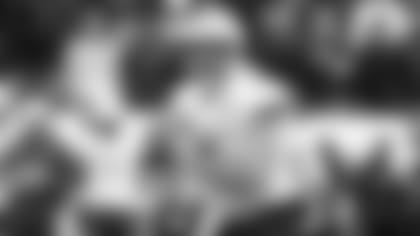 Jed from Marietta, GA
Why didn't the Falcons consider drafting a quarterback? The Packers did. The Eagles did. The Cowboys did. They all have entrenched starters.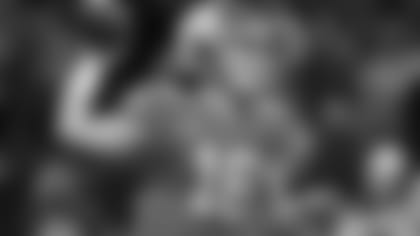 Matt from Marietta, GA
Hi, how are you? Hope your family is doing well. I have a question about next year's draft. As everyone knows, Justin Fields and Trevor Lawrence will be up for grabs, and I would argue No. 1 and No. 2 overall. With Matt Ryan getting up there in age, do you think there's a chance the Falcons would make a move to grab one of them? Or do you think they'll opt to grab a QB when it truly becomes a need? I would be OK with giving up the farm for a top-tier QB to learn from Ryan for a year.
Matt: If the Falcons are picking in the No. 1 or 2 spot in next year's draft, that means things went horribly wrong in 2020 – and no one wants things to go horribly wrong, Matt. Ever. Winning is always a lot better than losing. And in order to trade up for one of those two spots, yes, a team would have to give a great deal. I don't think it's time to start focusing on Matt Ryan's heir apparent yet. Look around this roster, Matt, and you'll see other areas that are thin or need to be improved. Atlanta is set at QB1 for now. When there's a noticeable drop-off in production, we'll all know it. And no one knows that more than Falcons, who are obviously quite content with their quarterback situation. And, thanks Matt – I'm feeling a little better every day.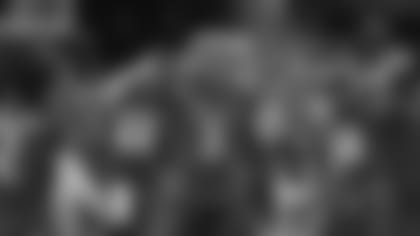 Daniel from Augusta, GA
I'd give the Falcons a D for this draft. I see maybe one starter coming out of this class. What say you, Beek?
Matt: Wow, that's harsh, Daniel. None of these guys have played a meaningful down yet and you're already down on them. So you think the Falcons have drafted five backups and maybe one starter. Got it. Who is the starter? Just curious. Most of the media and so-called draft experts appear to disagree with you. Just so you know I'm handing out grades to the entire NFC South this week. Be sure to look for it here on AtlantaFalcons.com. And I don't think I'll be as pessimistic as our friend Daniel is right now. MAILBAG
Do you have a question about the Falcons that you want answered? Ask a question here and it could be posted on AtlantaFalcons.com.
Go ahead, ask the Beek
Do you have a question about the Atlanta Falcons (or anything football-related) you'd like to ask Matt Tabeek? If so, hit the link. Please remember to include your home state (or country if you live outside the U.S.). Thanks for reading SFTB!