We're well into the second week of free agency and the moves keep coming. And, surprisingly, the Falcons have been quite active so far. Meanwhile, you've got plenty of questions about the free agents, possible moves to come and the NFL Draft. So, let's get to them now. Just remember that all opinions here are mine unless otherwise noted.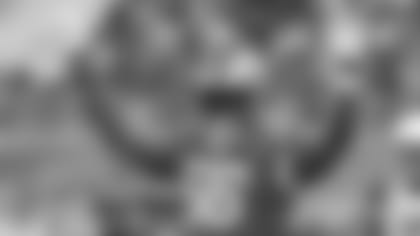 Jeremy from Redding, CA
What are the plans to beef up our defense this coming season? We have some top-notch QBs to contend against!
Matt: Well, you're seeing the plans unfold right now, Jeremy. If you happened to catch my latest mock draft, I included every single reported move and addition the Falcons have made so far (including trades). Here's the list:
Ryan Allen, P
Allen Bailey, DL
Tyeler Davison, DT
Dante Fowler Jr., Edge
Todd Gurley, RB
Hayden Hurst, TE
Younghoe Koo, K
Khari Lee, TE
Justin McCray, OL
Steven Means, DE
LaRoy Reynolds, LB
Keith Smith, FB
Laquon Treadwell, WR
John Wetzel, OL
As far as the defense is concerned, adding Fowler was an important move, but the Falcons' work is hardly done. I expect that they'll add pass rushers, cornerbacks and linebackers to the mix before training camp kicks off in late July. And that's why I have them picking a cornerback in this latest mock draft as well. But you're absolutely right about the quarterbacks (and receivers) the Falcons will be facing in the NFC South – Tom Brady, Drew Brees and Teddy Bridgewater – at least six times.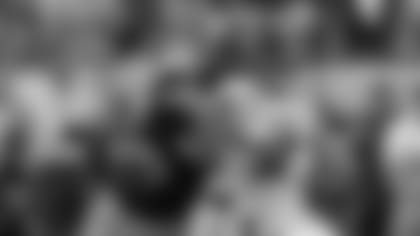 Kevin from Brentwood, CA
Hi Beek! Glad to see ATL making moves in free agency! I've seen a few mock drafts, including yours, over the last couple days and they show us taking a CB with our first pick. I think our secondary improved their level of play in the latter half of the season, even without Trufant. They're capable of continuing/improving their level of play. I really think we should draft another D-lineman first, whether it be Javon Kinlaw, K'Lavon Chaisson, or A.J. Epenesa. Considering we may not retain Takk McKinley in 2021, we would have a replacement ready, if needed, with a year of experience. Dan Quinn and Thomas Dimitroff always talk about improving the pass rush and this is the chance! Realistically, do you see us taking one of the three players I mentioned earlier before a CB? I'd hope we can hold off on a CB until the second round.
Matt: I've noted this a number of times in this space and I'll gladly do it again when it comes to my philosophy with the mock drafts. What the Falcons ultimately do with that first pick – should they hold on to it – will depend on what happens in free agency and those first 15 selections before them. So, as teams sign players, release players or make trades (including the Falcons), a lot can change need-wise from mock draft to mock draft – not to mention a whole lot of speculation. All I try to do each week is play out difference scenarios as the landscape changes. When it's all said and done, I think the Falcons will take a defensive lineman or a cornerback at 16. Could I see them possibly taking a linebacker there? Maybe. So, to your point, I'd be thrilled with K'Lavon Chaisson, Javon Kinlaw or A.J. Epenesa.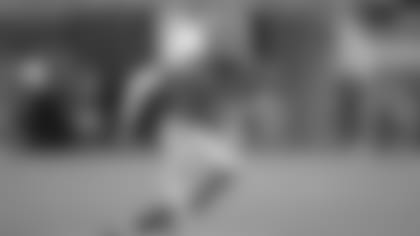 Alex from San Jose, CA
Beek, I love the latest mock draft pick of Florida DB C.J. Henderson. He's the second-best DB behind Jeff Okudah. Henderson, Isaiah Oliver, and Kendall Sheffield would be a promising secondary. My one concern about C.J. is his tackling. Dan Quinn loves corners who can tackle. Overall though, if Henderson is on the board at pick 16, I think he'll be the pick which I want to happen. What do you think?
Matt: Well, with Tom Brady, Drew Brees and Teddy Bridgewater on the schedule six times (not to mention the weapons they'll be throwing to), I'd want as many good corners and pass rushers as I could possibly find, Alex. I think C.J. Henderson has all the tools and measurables you look for, even if he isn't coming off the best of seasons. His body of work at Florida is impressive and that's why he's considered a first-round talent.
Mike from Brick, NJ
Hey Beek, last time I checked the Falcons only have TWO linebackers currently on the roster who have significant playing time under their belts. Is there any way they DON'T go linebacker at 16? Seems like a much bigger need than D-line and corner given the state of the roster. Also, when do we finally get to see the new threads?!
Matt: If the Falcons have a chance to land a pass rusher or one of the top corners, I think that's the direction they'll go in, Mike. I think Isaiah Simmons – who is considered the best linebacker in this class – will be off the board. Now if they trade down for some reason, I could see them giving players like Patrick Queen, Zack Baun and Kenneth Murray a hard look. I just think they can find some quality linebackers on Day 2 and Day 3, is all. As far as the new uniforms go, did I mention that I have seen them all already? I liked them a lot more up close and in person than I did when I saw a picture of them. It's definitely time for a change and I think you guys will love them when you see them … which should be sometime in April, unless something changes. Stay tuned.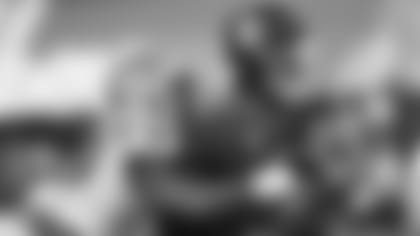 Jeff from Richmond, Hill, GA
Singing TD's praise on the FA signings. Given the QBs in our division, I can't see our defense giving opposing QB's all day to throw the ball and coming away with any championship wins. What are the chances, in your opinion, of the Falcons address the D-line again in the draft? Regardless of the quality of CBs in this year's draft, would certainly be nice to see another stud tackle, edge rusher and/or stud LB to maintain an aggressive, consistent pass rush throughout the 2020 season. And given the current situation with COVID-19, it sure would be nice to get a tickler on the new uniforms before next month.
Matt: I've said it a few different times and ways now, but I think there's a very good chance the Falcons take a defensive lineman with the 16th pick. And if they don't, I think there's a good chance that they still go defense, either a corner or linebacker. Put another way, I'd be totally shocked if the Falcons end up going offense. But, hey, I've been wrong before. As far as getting a sneak peek at the uniforms, I don't think it'll happen, Jeff. They'll be unveiled before you know it. Just keep checking back for updates!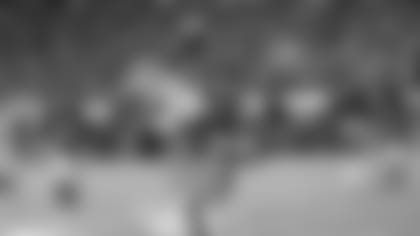 Mike from Edison, GA
What kind of spark do you see Todd Gurley bringing to the offense? Do you think the heavy financial investment the Rams had in him made them limit his usage? With us only having a one-year contract, do you think we will run him more? I saw a video he did with Chris Long and Long asked him why he didn't get the ball. Gurley just laughed it off and said it's not his job to complain, his job is just to do his job when it's his time. Made it seem like he knew he could do more but didn't want to start anything that would be detrimental.
Matt: I think if the Falcons can get similar production to the numbers Todd Gurley put up in in 2019 – 1,064 yards of total offense with 14 touchdowns – they'll be thrilled. If they can get more, even better. And you're right – it's a one-year deal and could be a win-win for both sides. I can't speculate about how the Rams handled his carries and why. They were a team fighting for a playoff spot at the very end of the season, so you've got to believe they were doing everything they could to win games, right?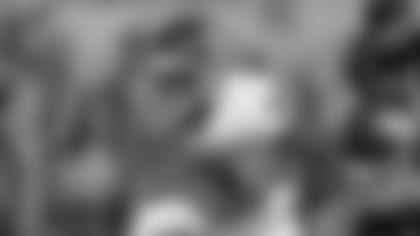 Taylor from Nashville, TN
With Dante Fowler more than likely sliding in to replace Vic Beasley, do you see a situation where we get Patrick Queen or Kenneth Murray to replace De'Vondre Campbell as our LB in the first round?
Matt: It's certainly possible, Taylor. I think both Patrick Queen and Kenneth Murray will be on the board when the Falcons pick at 16. But I also think there could be some very good pass rushers and cornerbacks available, too. The Falcons need to address all three positions, as of right now. So to answer your question, I think they'll take the best player available – and if I had to guess, I think it'll be a pass rusher.
Bird Noises: Jeff Ulbrich's unlikely path to the NFL
Jeff Ulbrich talks about growing up in California, how he almost left football for good, playing for the 49ers and what it will take for the Falcons to win in 2020. MAILBAG
Do you have a question about the Falcons that you want answered? Ask a question here and it could be posted on AtlantaFalcons.com.
Go ahead, ask the Beek
Do you have a question about the Atlanta Falcons (or anything football-related) you'd like to ask Matt Tabeek? If so, hit the link. Please remember to include your home state (or country if you live outside the U.S.). Thanks for reading SFTB! 2020 Falcons Tickets
See the Falcons battle divisional foes along with the Bears, Lions, Broncos, Raiders, & Seahawks at the best venue in sports.