Welcome to Straight from the Beek! Both the Falcons (1-2) and Titans (1-2) are looking to even their records when they square off Sunday at Mercedes-Benz Stadium. In the meantime, you've got plenty of questions about the Falcons, so let's get to them now. Just remember that all opinions here are mine unless otherwise noted.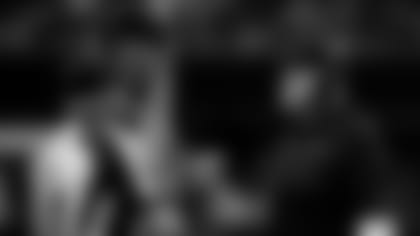 Jeremy from Decatur, GA
Hey, Beek! Thanks for all you do for keeping us in the loop and answering our questions. First it was turnover, then it was the penalties. Is this team trying to find its groove still or were the preseason expectations unrealistic? Maybe they aren't as good as we thought. And if so, what should we expect from this team?
Matt: The Falcons have gotten off to slow starts in each of their two losses. Why? I don't have the answers to that, but there's no shortage of theories and opinions floating around out there. The bottom line is that, yes, turnovers cost them in Minneapolis and the penalties cost them in Indianapolis. Both of those problems or issues are correctable – meaning, it's a mental thing. It's preparation, focus … a mindset. Look, every team in the NFL has talent. The Falcons are talented and have an exceptional quarterback and receiver in Matt Ryan and Julio Jones. I think if they clean up things and stay healthy, they're more than capable of beating the Titans on Sunday and evening their record to 2-2. I thought these first five games would be tough and they will be. I think this team is capable of stringing some wins together too – and they need to.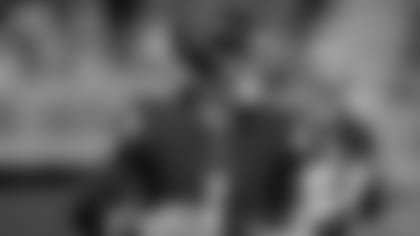 Gereck from Decatur, GA
What do you think about Danny Etling being the backup for Matt Ryan? The kid did win our first preseason game in three years.
Matt: I think Danny Etling is on the practice squad because he's a mobile quarterback – and he should help the defense prepare for a number of quarterbacks the Falcons will face in the coming weeks (Marcus Mariota, DeShaun Watson and Kyler Murray are coming up in order). If something did happen to Matt Ryan and he were to miss a series, a quarter or any amount of time, I would want Matt Schaub behind center – a proven quarterback – and not an unproven player with no game regular-season experience. Winning the last preseason game on the slate (and the level of competition) is completely different than the regular season, Gereck. That's what I think.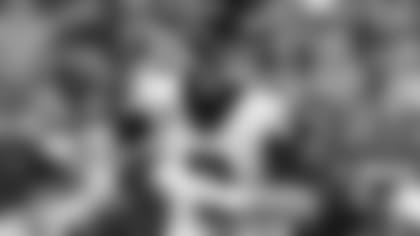 Richard from Atlanta, GA
Why is it that all I hear is excuses when fans ask about Matty Meltdown stats man? Ryan, all he do [sic] is throw slant passes and crossing routes for 10-, 15-yards? Something 5-yard and piggy back off of the YAC yards padding his stats. It don't [sic] take a rocket scientist to see that he is average at best. I don't hate him. Hell, I think he is pimping the hell out of Atlanta, getting that money with those balloon numbers he got.
Matt: Wow, are you sure you're actually watching Falcons games, Richard? Did you not see the second half of the Colts game, when Matt Ryan completed 22 of 23 passes for 216 yards and three touchdowns? In doing so, Ryan completed 18 straight passes at one point and 10 of his completed passes were greater than 10 yards, too. The Falcons were also 8-of-8 on third downs in the second half, despite facing an average distance of 5.9 yards. Those aren't excuses, those are his numbers. Like I said before the season and I'll say it again, Falcons fans need to embrace and relish what they have in Ryan and Julio Jones because they likely won't see it again for a long time.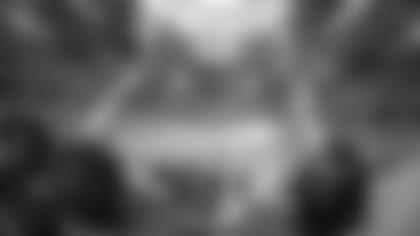 Geoff from Denver, CO
Hey Beek, lifelong Falcons fan here, but I completely agree that empty seats at home are embarrassing. The PSL's are crazy, and ticket prices spiked on top of it. It's a wonderful stadium but flawed. If you go to the 100-level lounges during the game, they're packed with people sitting at the bar/tables. WHY!? The game is going on ... Anyone that goes knows we've lost the energy of the Georgia Dome.
Matt: I can tell you the Falcons have done a ton to improve the pregame and in-game experiences at Mercedes-Benz Stadium – I wrote about it all here. But at the end of the day, I think people need to be in their seats to watch the game and cheer the Falcons on. So I'm agreeing with you, Geoff. I mean, if I'm taking my family to the game – to any game – we're watching that thing – from beginning to end – in our seats. I love the game too much to miss any of it and don't really understand why you'd go and stand on the concourse or in a bar. That's just me. Empty seats in any stadium during a game is a bad look, I'll give you that. I thought the energy from Falcons fans in the home opener against the Eagles on Sept. 15 was pretty good. Let's hope they bring it on Sunday against the Titans. And besides, the Falcons will be wearing their black throwbacks on Sunday, too. If everyone shows up wearing all-black, that'll be fantastic.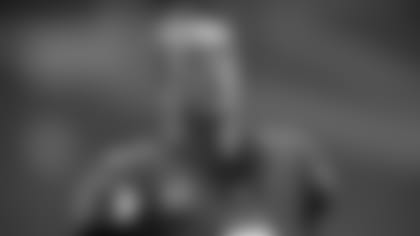 Ferrell from Thomasville, GA
I really don't understand why Matt Ryan is still there. It's time for a call. He doesn't have what it takes to get the job done. He blew the Super Bowl and he always throwing interceptions. The man is scary. Our defense is good. Why is you going to throw the ball when you are first-and-goal? You've got to run the ball. I believe our third-string QB is better than him. He is mobile and ain't afraid.
Matt: You know what's scary? This take. Have you been talking to Gereck and Richard (above)? Please go back and read my response to Richard from Atlanta (above). And nothing against Danny Etling, but he's not going to lead this team to the Super Bowl in 2019.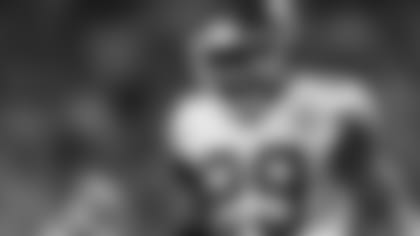 Moe from Atlanta, GA
Why don't the Falcons just sign Eric Berry? You said there is no one out here worth signing but Eric Berry is a free Agent and he still is a top safety?
Matt: Let's all pause for a minute and take a look at some facts. Eric Berry was once a very good safety in this league and his personal story of overcoming cancer is an incredible one. Since playing all 16 games back in 2016, Berry has only played one game in 2017 and two games in 2018. The Chiefs eventually cut ties and released the 30-year-old Berry and he's been a free agent since. I'm sure the Falcons have considered the idea of at least looking at him, especially when they lost both starting safeties last season. But there's so much more to consider, Moe. Is Berry a good fit for this defense? Has he lost a step? Does he still want to play? What are his salary demands? Is he truly healthy? Are there better options out there? Do the Falcons like some of their younger players? The Falcons ended up making several moves the other day, and none obviously involved Berry. I just don't see it happening, Moe.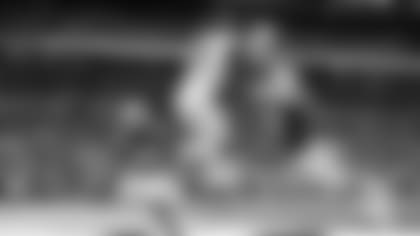 Malachi from Carrollton, GA
Hey Beek, it's been a long time since I wrote in, but I have been following the column and the podcast very closely. My question/statement is I know that we have a hard schedule and we are already 1-2 but I honestly feel like we could go 12-4. How about you? And also, Julio Jones is the greatest WR to ever live. Just thought I'd throw that out there.
Matt: Where have you been, Malachi? Hope all is well and, yes, we've missed your comments. So you think the Falcons are going to go 11-2 from here on out, eh? That's a mighty bold prediction. I think some of your fellow fans here (see above) would disagree, especially since they're calling for Danny Etling. Back in the summer, I predicted that the Falcons would finish 10-6 and go 4-2 in the division. I still stand by it.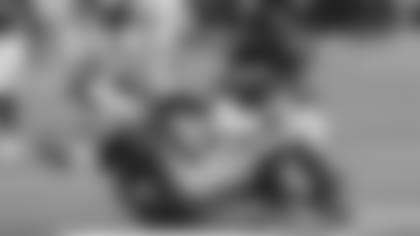 Mike from Glen Burnie, MD
Hey Beek, I've been a die-hard for a long time. I've watched ATL grow to become a dynamic team and it's very early, so all of the fans don't need to panic yet. My question is about Isaiah Oliver. In the last three games the TEAM has made mistakes, yes, but I've noticed a lot of passes and yards are let up on his side – either not having tighter coverage or holding penalties. Should we look to switch?
Matt: No, I don't think so, Mike. Isaiah Oliver has had his ups and downs, and that's to be expected now that he's taken over the starting cornerback opposite of Desmond Trufant. He's certainly committed some penalties (and he's not the only on this team), but those can be corrected. It's more of a technique issue in his case. He has the talent and physical tools – and we've seen him makes some very nice plays and pass break-ups. Don't forget: Oliver made the game-saving tackle on Zach Ertz at the end of the Eagles game. That was huge. No, I think he'll be fine; he's still developing. I think he's going to be a decent corner in time. Stay tuned, and be patient. MAILBAG
Do you have a question about the Falcons that you want answered? Ask a question here and it could be posted on AtlantaFalcons.com.
Do you have a question about the Atlanta Falcons (or anything football-related) you'd like to ask Matthew Tabeek? If so, submit it here. Please remember to include your home state (or country if you live outside the U.S.). Thanks for reading SFTB!