Gamedays in Atlanta are about to hit a whole new level.
The Falcons kick off their regular-season home slate Sunday night in prime-time fashion against the Philadelphia Eagles and from the moment fans show up for the game, they will notice a lot of changes in, around and outside of Mercedes-Benz Stadium.
For starters, the Dirty Bird is back.
"We want to be known throughout the NFL as the toughest place for an opponent to come and play," said Harry Hynekamp, vice president, fan experience of AMB Sports and Entertainment Group.
"To do that we must deliver the very best fan experience. We've listened to our fans and we are doing all we can to support them throughout the game. We know our fans can turn Mercedes-Benz Stadium into a home-field advantage unlike any other. I know they will bring it!"
Let's talk pregame first.
From new tailgating locations to the family-oriented American Family Insurance Fan Village to the Bird Walk into the stadium, the Falcons are rolling out dozens of new pregame enhancements for fans of all ages. Some of the highlights include: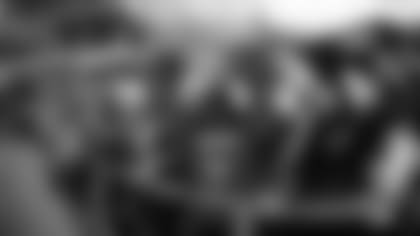 ATL CAST
Once a small collection of avid fans and season ticket holders, the team's official supporter group has surpassed 1,500 members – young and old – and continues to grow. They'll have a new tailgate location and Bird Walk into the stadium.
American Family Insurance Fan Village
A place for fans who choose not to partake in traditional tailgating, this space will be focus on kids, parents and families as a destination point prior to the Falcons game.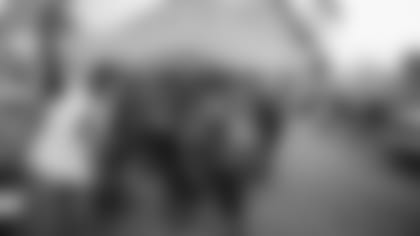 The Bird Gang
The Falcons hype crew will be active during pregame, visiting and engaging with tailgates surrounding the stadium. Throughout the season they'll be joined by Freddie Falcon, Falcons cheerleaders, a drum corps, and other special guests. The Bird Gang will also encourage all Falcons on hand to join the Bird Walk to make sure they're in the stadium and find their seats well in time for kickoff.
Train horns to signal fans
Prior to kickoff, the Falcons will let tailgaters and everyone else outside the stadium know kickoff is approaching with a series of train horns. Initially when gates open and at 90, 60 and 30 minutes from the start of the game, the horns will sound off outside the stadium as a friendly reminder to get to your seats approximately 30 minutes prior to kickoff.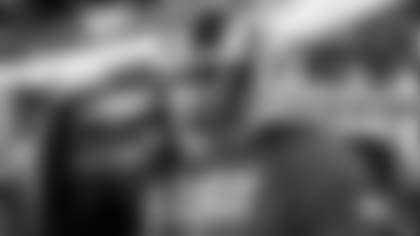 Once Falcons fans make their way inside Mercedes-Benz Stadium, the sights, sounds and overall experience will be markedly different from previous seasons.
From the pregame activities to painting the stadium red to the return of the Dirty Bird dance, the Falcons are focused on creating a home-field advantage unlike any other club in the NFL. Here are just a few of the highlights:
CAST Red Zone sections
There will be areas in the stadium designated and reserved exclusively for the ATL CAST and they'll, along with the Bird Gang, spearhead cheers, chants and plenty of dancing.
The Dirty Bird is baaaaack
Who can forget the Dirty Bird? Just in case you need a quick refresher, you can watch Julio Jones do it here. The popular celebration dance that was created during the Falcons' Super Bowl run in 1998. The Dirty Bird moniker remains in the fans' vernacular and the dance celebrates an energy that Falcons fans feel at their core. The Falcons plan to re-ignite this beloved tradition and ritual – both in games and across the city. The Swag Surf, A-T-L and F-A-L-C-O-N-S chants are also back for 2019.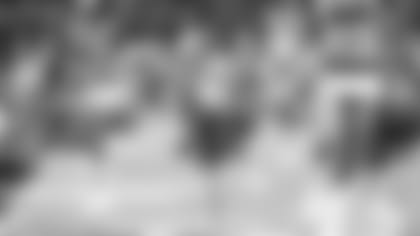 All-new halftime shows
The Falcons are taking a new – and much more entertaining – approach to halftime. Time between the second and third quarters will now be filled with marching bands, silent drill teams, junior cheerleaders and a whole bunch more connecting each mid game break with each week's specific NFL theme for the game.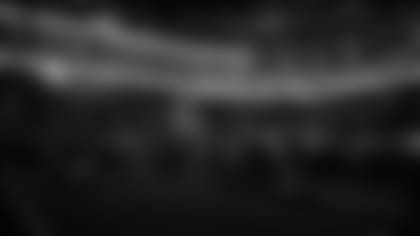 Paint the stadium red
For opening night on Sept. 15, fans will receive a special card with a red cellphone light filter attached and placed in their stadium seat cupholders. Just prior to kickoff, Mercedes-Benz Stadium will become a sea of Falcons red. That's a moment no Falcons fan should miss.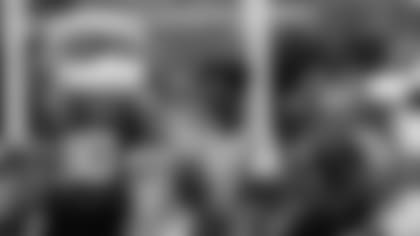 Freddie … and Freddie Jr.
Freddie, the Falcons mascot, will be expanding his skits throughout the stadium during games and engaging with fans. Later in the season, there is also a special reveal planned (in stadium only) to introduce a second mascot, Freddie Jr.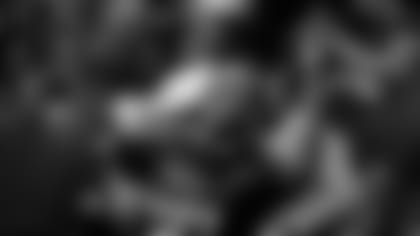 Improved lighting, sound and music
The Falcons have made a significant investment in enhancing the sound throughout the stadium during both live and recorded segments. They've also changed up the music selections during pregame, in-game and postgame moments. Key moments of focus include kickoffs and key downs and the aim is to improve overall energy from fans with the new selections. Some of the lighting changes will include dimming lights for cellphone stunts, blackouts, signaling fans to seats for game starts, halftimes, celebrations, touchdowns and end-of-game (for wins).
There are dozens of other new features and changes that fans will notice.
Countdown clock takeover throughout the stadium to let fans know when they should be in their seats.
A call-to-action video featuring Deion Sanders approximately 20 minutes prior to kickoff.
Audio and visual signals to fans to look up and watch instant replays and different angles, new game day and player highlight packages and more.
Plus a few giveaways planned for fans later in the season.
The stage is set at Mercedes-Benz Stadium. Now it's really up to Falcons fans to do their part: Show up, pack the house, be loud, proud and get your Dirty Bird on.
And that's the recipe for home-field advantage, Falcons style.