Welcome to Straight from the Beek! The Falcons face the Titans on Sunday – the second of three straight games against AFC South opponents – and they will try to even their record to 2-2 on the season. In the meantime, you've got plenty of questions so let's get right to them now. Just remember that all opinions here are mine unless otherwise noted.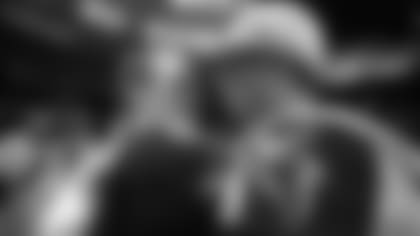 Dwight from Naval Air Station Patuxent River, MD
Hello, Beek! WOW!! You'd think the sky was falling and Chicken Little himself nested at SFTB. "A brief and to the point answer: No"... Love it!! Perspective people, please. November of 2012, Drew Brees tossed 5 picks (vs. Falcons). November of 2007, Peyton Manning tossed 6 picks. Even the mighty Tom Brady has tossed 3 or more in a game, multiple times. Win at home and take care of our divisional games and we're fine. Rise Up!
Matt: No fan base is going to be thrilled when their team is sitting at 1-2, so I get it. Just like the majority of Falcons fans right now, Titans fans are probably feeling frustrated these days (especially after whipping the Browns in Cleveland in Week 1 and then dropping two straight). But to your point, Dwight, the season is just getting started. The Falcons could easily be 2-1 or 0-3, depending on how you look at it. There are 13 games left and all of the NFC South games are in the second half of the season. Everything will likely be on the table come Week 10, the Falcons' first game after their bye week. That game is also in New Orleans and Drew Brees is expected to return right around then, too. Huge game. There's a long way to go, and the sky is not falling. Not yet, anyway.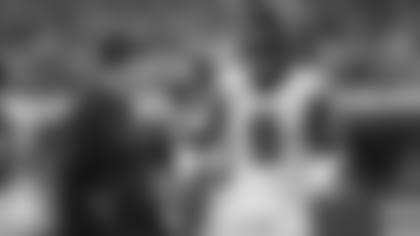 Rob from Marietta, GA
I understand there is a lot of football left to play. After last season and the rocky start of this season. Some of us are starting to think Dan Quinn is more of a players' coach and not a head coach kinda man. We looked really undisciplined and missing so many tackles last few games. If we lose more then we win, if! I hope we don't, but if we do, do you think we should look for a new head coach?
Matt: The NFL landscape changes so much from week to week, Rob. The makeup of teams – who's healthy, who's not, trades, etc. – continuously changes. All that matters is that this team is in a position to make a postseason push come December and that they're playing their best football. That's it. No one is thinking about the kind of changes you referenced. This team is resilient – they've demonstrated that in all three games thus far, too. Just be patient and remember that the NFL season is a marathon, not a sprint.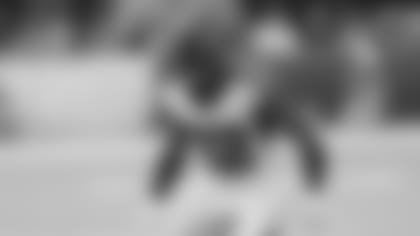 Antonio from Smyrna, GA
It seems that our Falcons have been very injury-prone for a number of years now. Understanding today's strictures on full contact during preseason practice sessions, I'm nonetheless starting to wonder if our injury situations have anything to do with our strength and conditioning work in preparation for each season. Your thoughts?
Matt: I'm going to disagree with you on that one, Antonio. First of all, the NFL is an extremely physical game and, unfortunately, injuries are a part of the game. When you have big, strong and fast dudes running around, cutting and colliding, there are going to be injuries. You can look at the injury list for every week's game right here. Every single team experiences a combination of minor and significant injuries (season-ending). What happened to Keanu Neal is gut-wrenching, and his injury from Sunday's game (Achilles) is a different one from last year's injury (ACL).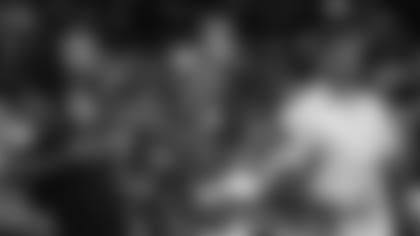 Steve from Casper, WY
What up, Beek! Steven from Wyoming here. Do you think at some point the fans need to take a little blame for the Falcons' woes this year? Ever since we got the new stadium, all I see on TV are empty red seats. It's embarrassing. I understand the new stadium is really cool and all, but we need the fans' support. And how about the barrage of our own fans talking trash on us?
Matt: As far as the home crowd goes, Steve, I will say this much about the one game the Falcons have played at home so far this season: the energy was pretty good and … the Falcons won. The Falcons spent a lot of time and effort on improving the pregame and in-game experiences for fans this season and it was evident during the Sunday night opener. But I'm with you, Steve. We need more and more fans in those seats – and more and more energy. Falcons are extremely proud, passionate and vocal (I know that firsthand here with SFTB), and they need to bring that to ALL of the home games. The fans have to do their part at least. Thanks for writing in!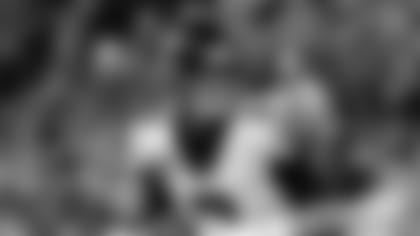 K. James from Pensacola, FL
I think it's fair to have questions and concerns about the quarterback. You said we were a drive away from being 2-1. One can also say we were a dropped pass and missed first down attempt from being 0-3. All six interceptions from Matt have not been pressure-related and he'd tell you that. He's good and our best bet to be successful, but it's also OK to criticize him when warranted.
Matt: Everyone here is certainly free to voice their opinions about anything Falcons-related, especially the starting quarterback. But if you want to focus on one throw (or six), I'd say that you should look at the complete body of work (and every single one of his other throws) before making any sort of knee-jerk reactions. Matt Ryan is without question the best quarterback this franchise has ever had – and he's a big reason why the Falcons rallied back and almost knocked off the Colts in an otherwise ugly game. Criticize away but I'll make sure if we're looking at the whole picture, is all. And when the whole picture isn't pretty, I'll say so, too.
Rohan from Kennesaw, GA
Hey Beek, with our current cap space and Matt Ryan's stats at the moment, is it time to renegotiate his contract to hopefully free up some cap space to improve our defense?
Matt: C'mon, Rohan. That's not happening. But I have to ask (because people always say they want the team "to go out and get help") ... who exactly is available that you think the team should go sign? I mean, who is walking the street or waiting by his phone, that would improve this team (and fit scheme-wise and cap-wise)? You can't say "go trade for (player X)" because that's even more complicated – and there would have to be a willing trade partner. This isn't fantasy football, is all. And for what it's worth the Falcons made several moves on Tuesday. MAILBAG
Do you have a question about the Falcons that you want answered? Ask a question here and it could be posted on AtlantaFalcons.com.
Do you have a question about the Atlanta Falcons (or anything football-related) you'd like to ask Matthew Tabeek? If so, submit it here. Please remember to include your home state (or country if you live outside the U.S.). Thanks for reading SFTB!