Welcome to Straight from the Beek! The Falcons are preparing for a home game against the Titans on Sunday and look to even their record to 2-2 on the season. In the meantime, you've got plenty of questions so let's get right to them now. Just remember that all opinions here are mine unless otherwise noted.
Derick from Concord, GA
Beek! Thanks for the column, really enjoy it. Falcons fan since '78. Really hard to get let down over and over. Just an observation not really a question. I realize the other team is trying just as hard to win as we are. Why in the world can we not tackle? Indy looked like they had Crisco on their uniforms. Somebody please teach these guys to wrap up. Frustrated! Here comes the bootleg again! Jeez
Matt: While the 16 penalties and Keanu Neal's have received much of the attention so far this week, the tackling was indeed an issue against the Colts. We talked about it some during Falcons Audible podcast on Monday and Dave Archer said it may have cost the Falcons the game. The penalties and tackling are at least correctable, and I expect the Falcons will focus a lot on fixing that this week.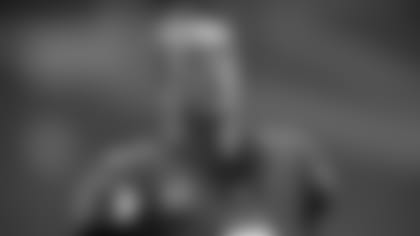 Craig from Augusta, GA
Do you think it is time to start looking at a QB?
Matt: A brief and to-the-point question deserves a brief and to-the-point response: No.
Brad from New York
It is looking like we will have a top-five pick in next year's draft. What are your thoughts on drafting a QB with our first pick?
Matt: A top-five pick? The Falcons have played three games so far, Brad. THREE. They're a drive away from being 2-1. Regardless, there are 13 games to go and a lot of football to be played. And, no, they're more than set at quarterback with Matt Ryan (for years to come).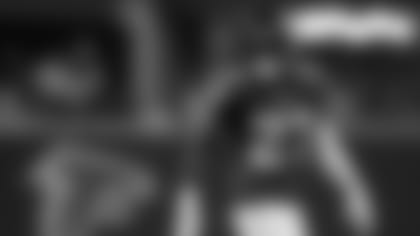 Charles from Atlanta, GA
Hi Matt! Is DQ taking the media blame for the lot of the Falcons' ills? I hope not! I think the team seems to be pressing hard to succeed, causing penalties and missed assignments and tackles. Now Keanu Neal is out, a huge loss. I saw that refs are going to be at practice? Interesting. I like your Falcons Audible comment that we need more Damontae Kazee! It also seems every team targets Isaiah Oliver, it's his baptism by fire!
Matt: You dropped a lot in there, Charles. Lots to unpack. Look, at the end of the day, the head coach is going to receive credit for the wins and be accountable for the losses. That's just the way it works. Yes, Dan Quinn said during his press conference that the Falcons would have officials at practice. My comment about Damontae Kazee was because I believe he's a playmaker and makes things happen when he's on the field. Remember, Kazee had seven interceptions in 2018, too. This team needs to force more turnovers.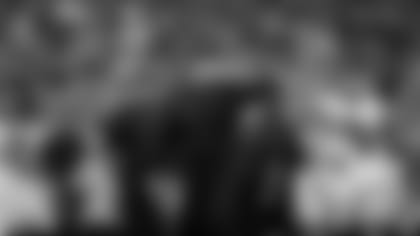 Jerry from Statesboro, GA
Hey, Beek. We have got to figure out a way to get pressure on quarterbacks with good offensive lines. Our base defense is getting killed. Our secondary is too inconsistent to cover third and long. I would like too see more exotic blitzes. Do you feel like DQ is coaching for his life this season?
Matt: I agree with you, Jerry. Dan Quinn wants a relentless defense that makes quarterbacks uncomfortable in the pocket (at the very least). A lot of good things happen when the defense can do that. Part of the reason why they didn't against the Colts, Jerry, is because Jacoby Brissett got rid of the ball quickly. We talk about it at length here in the podcast (19:01 mark). Give it a listen. To answer your question, Jerry, coaching is not an easy profession; there's always tons of pressure, tons of expectations. They're ultimately judged by wins and losses, and season to season. When things don't go right, the heat is on. I think Dan Quinn believes in his system, believes in the way he prepares his team, believes in his coaching staff and everyone around him. No one is panicking right now.
Ric from Blairsville, GA
At what point do you think that the Falcons will be a four-quarter team? For years, they started great, but could not finish after the first half. This year, they cannot get going until the second half. They just can't seem to play a full game.
Matt: Every single year is different, Ric. But you're right about the slow starts. The Falcons have been outscored 47-13 in the first half of their first three games so far. The good news is that we saw the Falcons offense kick into a gear that we haven't seen in some time during the final two quarters against the Colts. Let's hope they can keep that momentum going and pick it up on defense.
Sloane from Australia
G'day, Beek. A tough loss, but plenty of upside. We only played one half of football, gave away a whole bunch of penalties and we nearly won the game. Exciting times. This Saturday is the Australian Football League Grand Final, our equivalent of the Super Bowl. It'll be between Greater Western Sydney and Richmond. Now, I know you love to play along, what is your prediction for the game?
Matt: Hmm. Well, I used to be a big St. Kilda Saints fan, Sloane, so I don't really have a dog in this race. It should be a decent match. Correct me if I'm wrong, but GW Sydney and Richmond have played each other twice this year and split. I'm going to go with GWS. I'd like to see the Giants claim their first flag. MAILBAG
Do you have a question about the Falcons that you want answered? Ask a question here and it could be posted on AtlantaFalcons.com.
Do you have a question about the Atlanta Falcons (or anything football-related) you'd like to ask Matthew Tabeek? If so, submit it here. Please remember to include your home state (or country if you live outside the U.S.). Thanks for reading SFTB!