Grady Jarrett has been a foundational piece of this Falcons defensive line since his younger days and will continue to be looked upon heavily as a veteran.
While Dean Pees was given a fresh face in Vincent Taylor to add to this defensive front, this Jarrett-led core is aiming to grow and develop with pieces they'd had before. That includes Marlon Davidson, Ta'Quon Graham and Anthony Rush.
Who's in the room: Grady Jarrett, Marlon Davidson, Anthony Rush, Ta'Quon Graham, Nick Thurman, Jalen Dalton, Vincent Taylor, Derrick Tangelo, Bryce Rodgers, Timmy Horne
53-man projection: Grady Jarrett, Marlon Davidson, Anthony Rush, Ta'Quon Graham, Vincent Taylor, Jalen Dalton
Projected starters: Grady Jarrett, Anthony Rush, Ta'Quon Graham
Where the position was: In the past few seasons, injuries have been a concerning issue that has impacted this defensive line. In 2021, the Falcons had the lowest-graded defensive line in the league, according to Pro Football Focus.
Jarrett, who has been the focus for this group and gets regularly double-teamed, will be looking towards both the veterans and young guys to help free him up and remain healthy this season.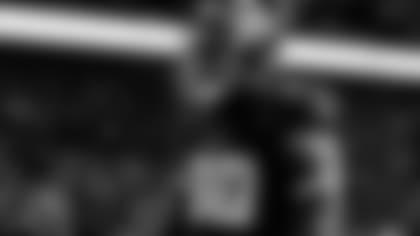 Where the position is: This defensive front suffered a huge loss right before training camp with the abrupt retirement of Eddie Goldman. But, this is football. You adjust. During the offseason, GM Terry Fontenot brought on veteran Vincent Taylor, who suffered a season-ending ankle injury early in the 2021 season, to add depth to the defensive tackle position.
Marlon Davidson, a third-year player out of Auburn, has been subjected to injuries in his first two seasons with the team, limiting the potential of what he's actually capable of and the help he could bring to Jarrett. Veteran Anthony Rush will be looked upon to lead as a nose tackle and anchor the run defense. For Graham, who's going into his sophomore season, he will have the opportunity to show his athleticism and speed on the pass rush, considering that was lacking for the Falcons last season.
Jarrett, who recently signed a three-year extension, will continue to lead this front line going forward, with the aim of helping to shift this defense in the right direction.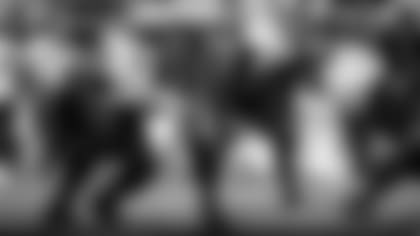 Where the position is going: With so many young guys like Graham, Davidson, Derrick Tangelo, Bryce Rodgers, and Timmy Horner now added to this roster, the Falcons are hopeful some of them will improve on how this defensive front has looked over the last couple of years.
As a veteran who has seen numerous changes over the last several years, Jarrett will obviously be the go-to guy for Pees' and this hybrid 3-4 defensive line scheme going into this season and beyond. Interested in Falcons tickets?
Join us in 2022 for 9 Regular Season home games! Let us help you find the seats and benefits that interest you!