It's only been a week since we started the "Question of the Week" series and already so much has happened for us to talk about.
OK. So, not really anything Falcons related if we're being honest. Things are relatively quiet out in Flowery Branch for the time being. But the same cannot be said for the NFC South division as a whole. News out of New Orleans and Tampa Bay has driven headlines for the last week, and will likely continue to do so in the weeks to come, too.
After 16 seasons as the head coach of the Saints, Sean Payton announced he was stepping away last week. Over the weekend, news broke that Tom Brady would be retiring after 22 seasons in the league and the quarterback made it official with a Tuesday morning announcement. This tandem of news drops shakes up the NFC South in significant ways. Without Brady in Tampa Bay and Payton in New Orleans, the offensive units of these two organizations drastically change.
With this news in mind, Scott Bair, Kris Rhim and I (Hey, it's me, Tori McElhaney again) will tackle this topic head on, discussing what this means for the entire division, but more so, what this means for the Falcons in 2022.
Without Brady, how does that change the Buccaneers' offense?
Tori: I don't see any realm of possibility where the Tampa Bay offense looks anything like it did with Brady at the helm. But if you think about it, it's not just Brady the Bucs could be losing in 2022. Chris Godwin and Rob Gronkowski will both be free agents in 2022. Antonio Brown has - obviously - already flown the coop. Mike Evans will return, but losing all of these other playmakers and Brady in the same offseason would absolutely change how teams approach the Bucs offense. It's all of these moves compounded together that will make this offense look extremely different in 2022.
Kris: If it were just Brady the Buccaneers would be losing, I would think that they were in a pretty solid spot offensively. Considering that they had one of the best offensive lines in the league, with offensive weapons like Chris Godwin, Leonard Fournette, OJ, Howard, and Rob Gronkowski, they would be attractive for many free agent QBs and superstars looking to leave their current situation. At the least, it would be an ideal situation for a young quarterback like Kyle Trask to step into.
The Buccaneers may not just lose Brady, though. Rob Gronkowski, Chris Godwin, Leonard Fournette, and Ryan Jensen are among the Buccaneers 19 free agents this offseason, per Spotrac. While Brady's move certainly hurts the offense, losing other critical contributors with him compounds that significantly.
Scott: It'll have a major impact for all the potential losses mentioned above. Whether it's a nuclear fallout depends on what happens next. I don't know Bruce Arians and have never covered him, but I'll wonder out loud if he wants to start from scratch with a drafted quarterback at this stage of his career. And, if he can land a certain quarterback from Wisconsin or another from Washington state, maybe the exodus isn't so massive and the Bucs take another run at a ring.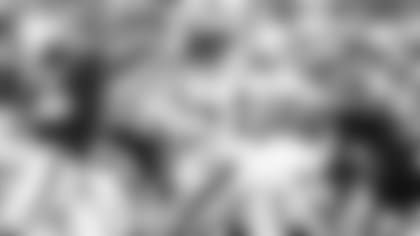 Without Payton, how does that change the Saints' offense?
Tori: In my mind, the Saints are Payton. Everything about this offense is molded from the mind of the head coach. I tend to agree that Payton is one of the best offensive play callers in the league in the last decade. I am sure Falcons fans don't like me saying so, but I think you have put respect where respect is due, and what Payton has done in New Orleans for years is worthy of respect. It's why I think there's no replacing Payton. I think if you're an offensive player there's a certain draw to New Orleans simply to play for Payton. I don't know if that's there anymore, and I think the offense changes because of it.
Kris: Sean Payton led some of the best offenses in league history. None better than in 2011, when the Saints amassed 7,474 yards of total offense, still a league record. Brees led the league in almost every passing category and set a then-NFL record in passing yards (5,746). That 2011 team was seventh in NFL history for the most points in a single season with 547.
Payton's offenses were successful because of how creative he was. The living example of that creativity is Taysom Hill — who has contributed for the Saints in almost every offensive position — even special teams. It seems that all 31 other teams are looking for their version of Hill.
So Payton set the bar high. And it's safe to say that his exit will significantly impact the Saints' offense. Still, the Saints have playmakers in Michael Thomas and Alvin Kamara – two of the best players at their respective positions in the league – so maybe they won't be setting records almost every season like Payton's did. But this can still be a potent offense with the right coach and quarterback.
Scott: The Saints have talent but, as we saw down the stretch, they have a quarterback problem. Even with Payton's scheme, New Orleans often struggled to score. That has to get fixed no matter who is calling plays. If they end up promoting defensive coordinator Dennie Allen – they should; I've covered him in Oakland and he deserves another HC shot – he'll still have to find a quality offensive coordinator. Then they'll install a brand new scheme or someone who will call something similar but won't be as good at it as Payton. That's trouble right there.
You still can't count the Saints out of anything, not after such a long run of sustained success. It's fair to wonder, however, if this marks the end of an era with Drew Brees and Payton gone in consecutive seasons. And, with their cap situation, might this be a time where they truly take a step back? I believe the answer to that question is yes.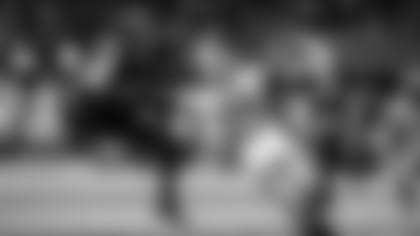 If you're the Falcons, how do you feel about Payton and Brady retiring as you go into the 2022 offseason?
Tori: There's this screen grab of Arthur Smith from one of his press conferences this past year that I find absolutely hysterical. He has this sinister looking grin that's so funny to me.
That picture is how I feel like the Falcons are looking at what's going on around them in their own division.
Kris: Awesome. When arguably the greatest quarterback in NFL history and one of the winningest coaches in NFL history both play in your division and leave the game in the same offseason, you should celebrate.
Scott: In two words: super pumped. Payton and Brady were major factors in the division race, and the Falcons should feel like the division is both coming back to them and is wide freaking open entering the 2022 season. Matt Ryan's far-and-away the best quarterback in the NFC South, the Falcons have some solid pieces already in place. Hitting home runs this offseason could set the Falcons up as serious contenders in the division. That's how they should feel heading into an important time in Terry Fontenot's roster fortification project.
How does this news change or not change the Falcons plans moving forward?
Tori: I will start off by saying that I don't think the Falcons are too keen on getting rid of Matt Ryan this offseason anyways. But even in saying that I do think with Payton and Brady retiring, it just makes Ryan's spot in Atlanta even more secure than I already thought it was. With Brady retired, the quarterbacks in this division would be: Kyle Trask in Tampa Bay, Taysom Hill or Ian Book (or Jameis Winston) in New Orleans, Sam Darnold in Carolina and… Ryan in Atlanta. Having the most experienced and productive quarterback in the division going into a year with turnover elsewhere? That's not a bad place for the Falcons to be.
Kris: I don't think this changes any plans for the Falcons moving forward, but it should shift their mindset. The Falcons should consider winning the division next season a realistic possibility — and maybe they already thought that — but with Brady and much of the Buccaneers Super Bowl team likely gone and Sean Payton retired, the Falcons chances increase.
Scott: Tori and Kris are right. Stay the course. Don't press and push cap troubles farther down the line for a short-term gain. Just use the resources available as best you can to upgrade the depth chart and positions of great need. The Falcons will need a few years to get the roster right and to get right with the cap. Fontenot's stated goal was always to be as competitive as possible while doing that. That's more realistic now, with the field coming back to the pack a bit with the Brady/Payton news. Falcons Final Whistle | A Postgame Podcast
Break down the hottest topics surrounding the Atlanta Falcons and how they can impact the team's success with Atlanta Falcons Insiders Scott Bair, Tori McElhaney and Kris Rhim. Like and subscribe to join us for the lively debate on Falcons Final Whistle.
Welcome to Falcons Final Whistle – an Atlanta Falcons football postgame podcast during the season that shifts gears in the offseason to answer a pressing question about the team's future each week through free agency, the NFL Draft and the offseason program.