If you've been following along at all throughout the last six months, you know those of us over here at AtlantaFalcons.com love a good series. Whether it's Bair Mail, Inside Tori's Notebook, the Scouting Series or any of the bazillion Falcons Breakdowns we've written in the last two weeks, you can always count on a good series from our little trio.
With that being said, we would like to introduce you to a brand new series called: Question of the Week. OK, so not the flashiest title, but it's incredibly self-explanatory. We go for substance, not flash out here in Flowery Branch, y'all.
Here's the sitch: Every week, Scott, Kris and I (hey, it's Tori, btw) will present one question about the Falcons, and we'll discuss various topics related to said question. Our plan is to do this once a week throughout the entire 2022 offseason. We think it'll act as a fun exercise for us, as well as an indicator of what everyone is talking about in relation to the Falcons week in and week out. We'll also go into more detail about these topics in podcast form, too. So make sure to check out the Falcons Final Whistle podcast wherever you find your podcasts (iTunes, Spotify, YouTube, etc). We'll have new episodes for you every week that coincide with the written article's topic.
So, without further ado, let's get into our first of many Question of the Week installments: What do the Falcons do with Matt Ryan this offseason?
What do you make of Ryan's 2021 campaign? What do you take from it?
Tori: Look, Ryan did the best he could with what he had to work with. By this point in time in his career, we all know who Ryan is and who he is not. Ryan can make things happen when he has time in the pocket. When he doesn't, he gets in trouble because he's not a byproduct of this "new age" quarterback who will tuck it and run. That's not who Ryan is and he's made a pretty solid career out of being who he is. That's why - when I think about what I am taking from this 2021 campaign - it's less about what Ryan did or didn't do and more about how best he can be protected. This season showed us how much improvement there still needs to be across the Falcons offensive line. I know that's not Ryan-specific, but it means a lot to his overall success and production.
Kris: For the first time in Matt Ryan's career, he did not have the dominant receiving core he is accustomed to, led by players like Roddy White, Julio Jones, or Calvin Ridley, with other talented guys like Mohamed Sanu and Michael Jenkins. Combine that with a struggling offensive line, and Ryan had his worst season statistically since his rookie year. When I look at Ryan's 2021, though, I think that he and Arthur Smith maximized the most of the Falcons situation.
Ryan was not perfect by any means, of course. He missed on throws and had a costly taunting penalty that ended the Falcons' postseason chances, but overall I think the situation would be challenging for any quarterback to overcome. It is easy to simply look at Ryan's numbers and think that he is declining, but they don't tell the whole story. With Calvin Ridley back and possibly an upgraded offensive line next season, we should be able to analyze Ryan fairly.
Scott: My stance on Matt Ryan's 2021 campaign is well documented. Type my name and his into a search engine. My stance on the longtime Falcons quarterback is pretty clear. I think he's really, really good. That descriptor applies to 2021. The Falcons won more games with him than they would've won without him. Ryan's an excellent leader, a shiftier pocket presence than you think and someone who can still put the ball in the right place, right on time.
Did I complain that he wasn't on the Pro Bowl roster? No. He didn't deserve to be there. He did the best he could with the situation that was given. He never complained about protection despite being hit more than any other quarterback. He didn't lament a thin set of skill players. He just went out and did his job.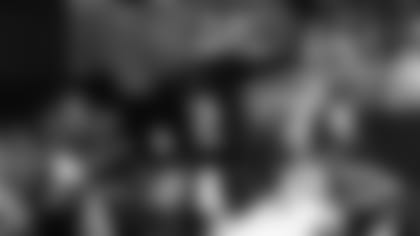 Considering Ryan's contract stipulations, do you think he should return in 2022?
Tori: Lord yes. I am not in the Get-Rid-Of-Matt-Ryan camp. Ryan's contract has been restructured so many times and the Falcons have kicked a lot of money down the road. Well, we've reached the point where it's time for the organization to pay up. Ryan has two more years on his contract. I actually believe this sets the Falcons up to really think about - and plan for - what they're going to do once Ryan is no longer in a Falcons uniform. Does a $40-plus million cap hit for two years, per overthecap.com, look like a tough pill to swallow? Yes. But just do it. Rip the bandaid. My thought process is you use these next two years to build something up around Ryan so that when the time does come to part ways with him you're not rebuilding in multiple position groups as your new quarterback gets his feet under him as the starter.
Kris: Yes. Though I think much of the conversation around Matt Ryan's contract has been that it is "impossible" because of his massive $48.7 million cap hit, per OverTheCap. If Ryan is designated as a post-June one release, that cap hit decreases to $24.9 million, which is much more manageable. Just ask the Eagles, who took on a $33 million cap hit trading Carson Wentz, received the Colts' first-round pick, and made the playoffs while the Colts didn't.
Still, I do not think getting rid of Ryan makes much sense for the Falcons right now. As mentioned earlier, it would have been challenging for any quarterback to overcome the Falcons offensive struggles in 2021, and the Falcons were still two wins away from the playoffs. They are not a team that was held back by poor quarterback play. I think building around Ryan would make the most sense for the future.
Kris makes a good point that there are ways to move virtually anyone with the right set of circumstances, and expensive, big-time quarterbacks are moving all over the places these days. The Wentz deal is an example. So is the Matt Stafford-Jared Goff trade. Now we're talking about Russell Wilson and Aaron Rodgers possibly on the move, so, yeah, anything is possible. That's why Arthur Smith left all options open, even though Ryan returning in 2022 seems to be the likeliest scenario.
I agree with Tori's assessment of the Ryan contract situation; it's time to eat the worst parts of the deal and get through it. Sometimes the best way to get out of cap trouble is to be disciplined and patient. That's required here, especially when dealing with a player who can still contribute at a high level if put in the right situation.
What are your thoughts on a succession plan?
Tori: I am not a huge fan of the quarterbacks in this draft class if I am being completely honest. I don't know if there's a viable option for the Falcons to use a (very valuable) draft pick on, especially when you consider the other needs this 2022 roster has. With that being said, I think you can squeak by holding off enacting a succession plan to next year, 2023. As it stands right now, Ryan would be a free agent in 2024. Let's say the Falcons draft a quarterback in 2023. That gives him a year to learn the system behind Ryan. One would hope that would be enough time to feel comfortable in potentially taking over in 2024. In the meantime, the Falcons do what they have to do to fill the position behind Ryan in 2022. Just grab a couple free agents and hope to God that Ryan doesn't get hurt.
Kris: Many talent evaluators have said that the 2021 quarterback draft class is a down year in terms of talent, and if the Falcons feel the same way, they should not reach on a QB to put behind Matt Ryan that they may not be in love with. The 2023 class is headlined by Heisman winner Bryce Young and Ohio State's CJ Stroud, not to mention Spencer Rattler, who was considered the No.1 pick in 2022 before struggling at Oklahoma.
But also, a succession plan could mean making the Falcons attractive to other quarterbacks across the league. As Tori mentioned in our podcast, superstar quarterbacks are moving more than ever (Tom Brady plays in Tampa Bay). Building around Ryan not only would be helpful for a rookie to have weapons and an offensive line, so they don't struggle — like the first-round QB picks outside of Mac Jones did this season — but also makes the Falcons attractive for the next superstar QB that may want out.
Scott: Question: How many talented, highly-drafted quarterbacks have flamed out because they were put into a bad situation? Answer: Quite a freaking few. That's why the Falcons must continue improving the team around the quarterback – that includes building a stout defense as well – to give Ryan and the passer who succeeds the best possible chance.
I'm of the opinion the Falcons long-term answer is still playing college football somewhere, with a draft pick earmarked for him down the line. They could trade for a veteran or add one, but I believe they'll try to set up another Matt Ryan-type run with a young quarterback who can develop and thrive working with Smith. They should take that player whenever they identify him as THE guy. If that's this year, great. If he'll go higher in next year's draft than the pick they own, move mountains to get him. Having Ryan is a real luxury because they don't need a quarterback right away. That affords them patience some teams don't have.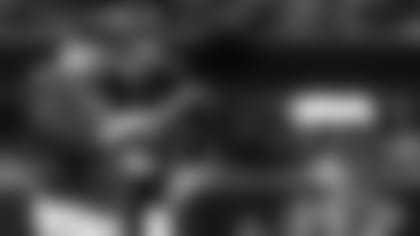 What year do you see the Matt Ryan era coming to an end in Atlanta?
Scott: I think Kris and Tori are right but, just to be different, 2023. Falcons Final Whistle | A Postgame Podcast
Break down the hottest topics surrounding the Atlanta Falcons and how they can impact the team's success with Atlanta Falcons Insiders Scott Bair, Tori McElhaney and Kris Rhim. Like and subscribe to join us for the lively debate on Falcons Final Whistle.
Welcome to Falcons Final Whistle – an Atlanta Falcons football postgame podcast during the season that shifts gears in the offseason to answer a pressing question about the team's future each week through free agency, the NFL Draft and the offseason program.