The Falcons began the slow and very cautious process of reopening the team facilities on Tuesday and, while some may have reservations, it's a positive step. No one knows what will happen with this pandemic in the long term, but it's good to see teams like the Falcons start to take the necessary steps to bring people back into a safe environment. As Falcons president Rich McKay said, they are focusing on things right now, not too far down the road. And that's the way to go, in my opinion. Prepare for the worst and hope for the best. In the meantime, you've got plenty of questions, so let's get to them now. Just remember that all opinions here are mine unless noted otherwise.
And we're off … and kickoff is getting closer.
Rebecca from Woodstock, GA
Hi Matt, just a quick question. Do you think the Falcons will play the preseason games? Just wondering if the games will be scrapped because of the virus. Nothing has been mentioned about the preseason so I'm just wondering if you have any idea. I see where some fans mention about your health. I wasn't aware of you not being well, however, I hope you are doing better. Thanks, Rebecca.
Matt: Hi, Rebecca. As of right now, the preseason games are on as planned and the Falcons' 2020 preseason slate (times and dates) was finalized on Monday. Could that change? I think the Falcons and the rest of the NFL are bracing (and preparing) for just about any scenario at this point. For now, the plan is to play the games. And, yes, I tested positive for COVID-19 and actually wrote about it right before the NFL Draft, hoping that maybe it might help some people. I've recovered for the most part and I'm just trying to work my way back to feeling 100 percent again. Thank you for asking though; it's very kind of you.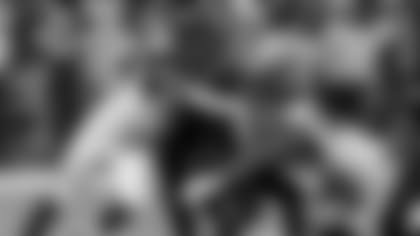 David from Savannah, GA
Hey BEEK-A-RELLO! I hope all is well my friend. I know you had your bout with this COVID and appears the way you are a fighter, just like all the 32 other teams in the NFL. Hats off to Mr. Blank and staff on a successful drafting class. I have a question though. I thought according to NFL that the team that had the best record would have the hardest season (according to records of opposing teams) and work its way down. Eventually if you had the worst season, your schedule would be somewhat easy (according to records). Why is it according to records and stats, we by far have one of the most difficult? Who makes these schedules? I know... "Any Given Sunday," but wow. We have something to prove and we must show up. Keep up the good work. Also, will Falcons televise practice or social media?
Matt: As most of you probably know, there's set (divisional) rotation to the schedule and the other games are determined by where each team finishes in the standings. I'm not implying you don't realize this, David, but the Saints finished 13-3 last year – so that will obviously bump up the opponents' winning percentages for Falcons, Panthers and Bucs. Here is the opponents' combined 2019 winning percentage (and different opponents in parentheses) for the NFC South:
Falcons: .525 (Seahawks, Cowboys)
Buccaneers: .502 (Rams, Giants)
Panthers: .500 (Cardinals, Redskins)
Saints: .490 (49ers, Eagles)
It's kind of funny when people don't make that connection and get mad because the three other South teams have a higher combined percentage. And the Beek-a-rello made me laugh, David!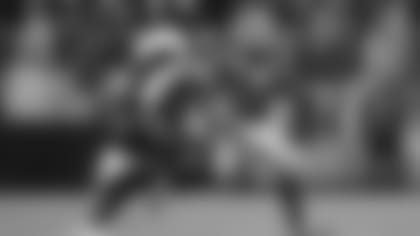 Arlen from Kennesaw, GA
Since no one seems to know the exact health status on Todd Gurley, drafting another running back as a backup would have made sense to me. Ollison, Hill, and Smith may be good, but I think drafting Swift from Georgia would have made sense. Why? If the Falcons can get a consistent running game going, it will do the following: 1) control the tempo of the game 2) keep a defense that was lacking off of the field 3) keep a defense that was lacking RESTED when they have to be on the field 4) let the passing game be used in a more strategic fashion as opposed to throwing 40-50 times a game, and 6) keep Matt Ryan away from constantly being sacked. This formula worked wonders for Dan Reeves in 1998 when the Falcons went 14-2. Enjoy your column.
Matt: Hey there, Arlen. Two immediate thoughts when I read your comments as to why the Falcons should have drafted D'Andre Swift from Georgia, who I think is a very good running back. And if you know me, you know I'm a big believer in a strong running game and a stout defense. But … the first issue I have is, Swift was taken No. 35 overall in the second round by the Detroit Lions. The Falcons held the No. 47 overall pick and they would have had to find a willing trade partner to trade up to get him – if they even wanted him or had him ranked that high on their draft board. The second issue I have with it, and this is a big one, is that you're overlooking the fact that the Falcons drafted defensive tackle Marlon Davidson with that pick. I interviewed Davidson on Tuesday for an upcoming episode of Bird Noises and I can't wait to see him in a Falcons uniform wreaking havoc in the trenches alongside Grady Jarrett and Co. As we all know, the Falcons must improve their pass rush and the additions of Davidson and Dante Fowler should go along way. And one last thought. Don't write off or discount the move to sign Todd Gurley. The Falcons signed him to a one-year prove-it deal that could work out nicely for both sides. If he put up similar or better numbers than he did last season in Los Angeles, I'll take that. And I think the Falcons would, too.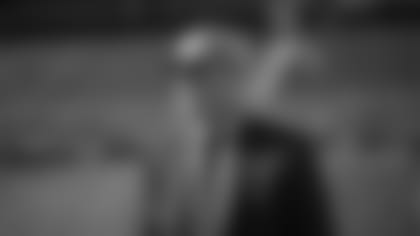 Nick from Dayton, OH
Hey Beek! love SFTB and how you answer all the Good, Bad and Ugly questions. With the news that NFL facilities are opening now do you expect that our FAs will start to get their physicals done? I know a lot of fans, me included, would love to have them pass with flying colors! Again, thanks for all you and the writers do for us and best wishes to your father on a speedy recovery!
Matt: Thank you, Nick! Appreciate that – more than you know. Right now on the team side, no one is getting physicals. In case you missed Rich McKay's remarks on Tuesday, he said players (like Todd Gurley) can get physicals "when the league says they can. The league's rule right now prohibits traveling people for purposes of physicals. And prohibits other than those who are getting rehab from being in your facility. Those restrictions remain."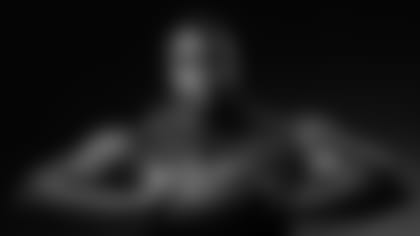 Christian from Atlanta, GA
What's up Beek. Appreciate everything you do for ATL. I love how everyone is counting out the Falcons right now. It seems we do better as underdogs. Nobody saw us going to the Super Bowl in the 2016 season. I think keeping DQ is really going to pay off for the Falcons this year with the pandemic and everything going on. This social distancing has made it much more difficult for new coaches to set up their culture and build chemistry with the team. I know they can speak virtually but that doesn't compare to spring training. DQ and Matt Ryan will stand out this year as leaders of the team. With all that being said. How do you think this pandemic will affect our rookies and playing time? Some of them will fit right into the system while others are going to after to learn from the ground up.
Matt: Christian, make sure you listen to the Bird Noises podcast with Marlon Davidson when it comes out. I was able to connect with him down in Alabama where he's been training and I asked him specifically about training – and how that was going. I think Falcons fans are going to love his response. I'll paraphrase and tease it, but Davidson said that because he can't see how hard his teammates are training, it makes him work even harder. He also said that because things could change at any moment, he has the mindset that he could be called into Flowery Branch tomorrow – and that he wants to be at the top of his game when he shows up. Great stuff. This guy's attitude is infectious and that's going to be a good thing. Go back and check out my NFL Draft grades for the NFC South, too. Davidson was my favorite pick. MAILBAG
Do you have a question about the Falcons that you want answered? Ask a question here and it could be posted on AtlantaFalcons.com.
Go ahead, ask the Beek
Do you have a question about the Atlanta Falcons (or anything football-related) you'd like to ask Matt Tabeek? If so, hit the link. Please remember to include your home state (or country if you live outside the U.S.). Thanks for reading SFTB!