We're moving into the second week of free agency and the new league year and Falcons fans, for the most part, are really … excited and optimistic. Yes, the majority of emails I've received are from longtime fans who are genuinely encouraged by the job the front office has done since the season has ended. I've also received a lot of questions about the NFL Draft and what the Falcons might do with the 16th overall pick. So, let's get to them now. Just remember that all opinions here are mine unless otherwise noted.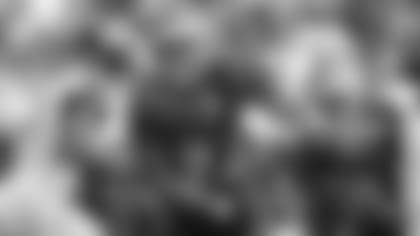 Tank from Darien, GA
Matty Write! Welcome back bro! How do you feel about going after Ndamukong Suh or Damon "Snacks" Harrison with a contract similar to Gerald McCoy's contract in Dallas? I think they both know the days of double-digit millions-per-year contracts are long gone for them. I know for a fact that Suh recently bought a condo in Alabama which is not far from Atlanta. With the recent contract shuffling of Matt Ryan and others for cap space, how likely is it we grab on of these guys?
Matt: Thanks, Tank! It's good to be back. I like the way you think – I'm all about bolstering that defensive line with some difference-makers inside and coming off the edge. I like the Dante Fowler addition and, like the Falcons, hope his production continues to trend upwards. The Cowboys signed Gerald McCoy to a three-year deal worth up to a reported $20.25 million, and not all of it is guaranteed. I don't know what kind of deals Ndamukong Suh or Damon "Snacks" Harrison are seeking or if they'd be willing to play anywhere for a similar deal to McCoy's. To be honest, I still think they need more firepower coming off the edge, Tank. While I don't see them spending big money there, I can definitely see them drafting an edge rusher at 16. In fact, I'd like to see them going heavy on defense with their first three picks. I think edge, linebacker and cornerback are needs right now.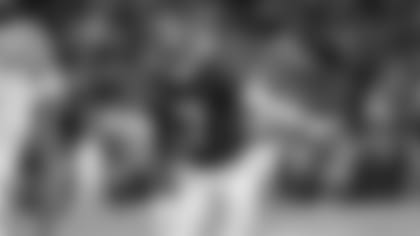 Fuzzy from Vidette, GA
Hey Beek! Missed ya last week! I just don't see picking a corner with our first pick in this year's draft. I don't see a true shut-down corner available. With that being said, I think a defensive lineman or linebacker is more important to our team with the first pick. I really like Javon Kinlaw, Kenneth Murray, or trading down. I still think we need to address the offensive line, running back, and tight end in this draft as well. I would also look at Jabari Zuniga with our third-round pick if he's there. I just read that Matt Ryan, Jake Matthews, and another player made adjustments to their contracts to create cap space. Was that before or after Dante Fowler and Todd Gurley?
Matt: Thanks, Fuzzy. Thanks for writing in. Those are two really good players – Javon Kinlaw and Kenneth Murray – and I think they both could be available at 16. I think former Iowa star A.J. Epenesa could be there, too. Another linebacker to keep an eye on is former LSU stud Patrick Queen. And everyone here knows I'm a big fan of LB/DE Zack Baun, too. But I disagree with you on cornerback. Aside from Jeff Okudah, who is likely a top-five pick, I think there's a good chance that former Alabama corner Trevon Diggs and Kristian Fulton out of LSU could go in the first round, too. The Falcons could certainly use another book end to pair with Isaiah Oliver, and it wouldn't surprise me to see them trade back and pick one up. Thomas Dimitroff has a history of trading up and down in the draft. Stay tuned.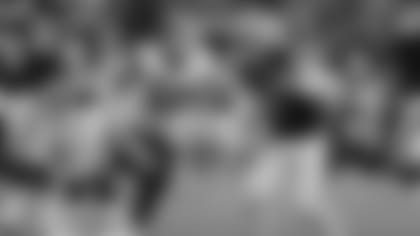 Tom from Lilburn, GA
Beek, I like the recently released LB Clay Matthews from the Rams. He always has had the reputation as a hard-nosed player. He had nine sacks in 13 games last season. How do you feel about him? Would be neat to have him play on same team as his cousin. Besides, he likes to blast QBs!!
Matt: I like him, too, Tom. Clay Matthews has been a solid, hard-nosed player for 11 seasons in this league. He's on the backend of his career and it'll be interesting to see where he lands or if he decides to retire. How much does he have left in the tank? I don't know that, but if you look at his numbers, he's been fairly consistent and productive. Matthews also brings that veteran leadership which is invaluable. I can't see the Falcons throwing big money at a player like Matthews, but if they could him with a cap-friendly deal I'd be all for it. I think Matthews is at that the point of his career where he'll play if the gets money and situation is just right. Should be interesting to see where he lands or what he ultimately decides to do.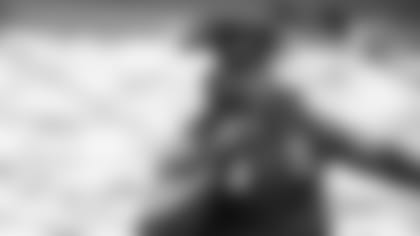 Kristian from Naestved, Denmark
Hey Beek. This is only the second time I am writing to you, all the way from Denmark (Europe). Last time you asked me, if I had ever seen a Falcons game live at the stadium. I was in London four years ago, for the Falcons vs. Detroit game. Man, that first half was great (must have fallen asleep during the second half; can´t remember it). Now for my question. Don't you think we should draft Mr. Javon Kinlaw? Man, that guy is gonna be a huge star, I can feel it in my gut. If you see Thomas Dimitroff, could you please give him a green post-it note that says, Javon Kinlaw no matter what? I'm not so sure he will be there at 16, but you never know. What would it cost to move up at pick 9 to get him? Stay safe. Regards, Kristian.
Matt: Great to hear from you again, Kristian. It's probably a good thing you don't remember the second half of that game. It didn't end well for the Falcons. I, too, like Javon Kinlaw and think he could be there at 16 when the Falcons pick (if they stay put). It'll depend on who else is available, I think. While this class isn't especially deep when it comes to pass rushers, there are a few good ones. And I'd love to pass on your sentiments to Thomas Dimitroff but until things take a turn for the better with this COVID-19, I don't think we'll be back working in the team facilities anytime soon, Kristian. On a more serious note, I hope you all are staying safe and are healthy – and taking all of the necessary precautions to avoid catching that virus. Let's hope the powers that be can get a handle on this and we all return to some normalcy soon – and people can get back to work. Stay safe, folks.
Barry from High Point, NC
Hey Beek, when do we get to see more pics of Matt Ryan's ice cubes? Loved watching them scrimmage with their dad but that has been some time ago.
Matt: Hey, Barry. Well, I'm fairly certain you won't see any new ones anytime soon, especially with what's going on in the world and COVID-19. With social distancing and self-quarantining in effect, it'll be a while. That said, Matt Ryan did take some time out (with the Ice Cubes) back on March 19 to send a positive message about social distancing to prevent the spread of the Coronavirus. Here you go.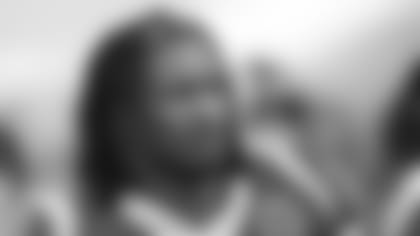 Barry from Georgia
Hey, Mr. Beek. Longtime reader here. When you see the name Todd Gurley, you get the image of a runner accelerating past the defense and into the open field, but I believe his knee injuries have taken a toll. I am a Bulldogs fan and am very familiar with his injury history. Do you think the Falcons should draft a running back for depth purposes to protect themselves if he can only play so many plays due to the structural problems with his knees?
Matt: Wow, back-to-back Barrys. I'm well aware of Todd Gurley's history – and you can bet the house that the Falcons did their homework on him as well. I think the Falcons were smart to sign him to a one-year deal, it's win-win deal for both Gurley and Atlanta, in my opinion. Gurley has an opportunity to play in a high-powered offense with Matt Ryan, Julio Jones, Calvin Ridley and Hayden Hurst – and teams will, as Hurst says, have to pick their poison. If Gurley can stay healthy and the Falcons can get the offensive line right, he should thrive in this offense. Is Gurley the same back that entered the league back in 2015? Probably not. But he scored 14 touchdowns and generated 1,064 yards of total offense last year in Los Angeles. If he can replicate that here in Atlanta, I'll take that in a heartbeat. And, I'm guessing, so would the Falcons. The Falcons didn't sign him to carry the ball 8-10 times a game or take on a part-time role. I think Gurley along with Brian Hill, Ito Smith and Qadree Ollison can get the job done. Will the Falcons still draft a running back? I'd be surprised if they do at this point, unless a really good one slips and falls into their laps. I think they have too many other pressing needs right now (see another edge rusher, linebacker and cornerback for starters).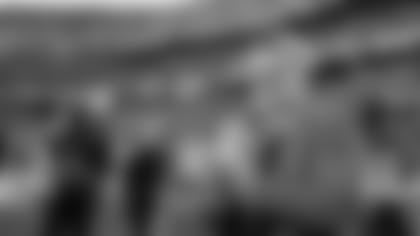 Jesse from Savannah, GA
Hey Beek! Praying that you and your family stay safe and secure in this trying time. Now straight to it ... The Falcons are in cap hell, they said. The Falcons aren't expected to be big players in free agency, they said. The Falcons won't be able to sign any big names, they said. I even read an article that said TD should have been fired because he does a poor job of managing the cap. Who has the last laugh now? I love the moves they made. They all filled needs, replacing players we lost or let go. I think TD is doing a good job. Don't you?
Matt: Thank you so much for the kind wishes, Jesse. I'm thankful to report that I am healthy and so is everyone in my family right now (and pray it stays that way). I hope you and your family are staying safe and healthy, too, bud. As far as your praise for the job Thomas Dimitroff and the entire front office has done a week into free agency, you're not the only one who is shouting, "Job well done!" from the rooftops right now, Jesse. Is the job done? Is the roster set? Do we know how/if any of these signings will pan out? No, no and no … BUT, the Falcons have been aggressive and active – making moves to improve this team – and that's all you can ask for as fan, especially considering all of the big-money deals they've handed out in the past to keep some of their stars in the Red and Black. And as much as fans (and the Falcons) wanted to keep players like Austin Hooper here, teams simply can't afford to pay every single player in the salary cap era. Hooper played really well here and earned every cent of his new deal with the Browns – and I'm happy for him. That's what it's all about. But Falcons fans have to be tickled for the team to land an up-and-coming talent like Hayden Hurst without giving up too much for him. The Falcons still have a lot of work to do. The offensive line is a work in progress – they must do a better job of protecting Matt Ryan and opening up running lanes for Todd Gurley. They must find ways to get to the quarterback and create more turnovers on defense. They need more pass rushers. They need another cornerback or two. They need more depth at linebacker. But, so far, you've got to really like the job Dimitroff has done. Thanks for writing in, Jesse.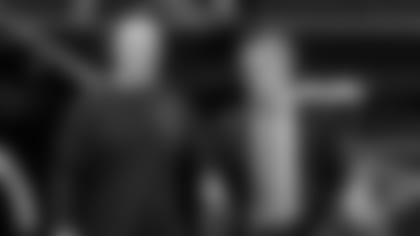 Josh from South Bend, IN
Hey Beek. Front office and coaching staff doing some work. I feel they are pulling all the right strings. My question is about our first-round pick. If Javon Kinlaw is still available at 16, don't we have to take him? Point being, I would rather have a solid D-line and a so-so secondary (CBs), as opposed to the opposite. Your thoughts?
Matt: Yes, Thomas Dimitroff and his entire staff have been aggressive thus far – and if you're a Falcons fan, you've got to like what you're seeing so far. As I've said numerous times in this space (and above), I like Javon Kinlaw. It'll all depend on what happens in the 15 picks before the Falcons, Josh – if they stay put and don't trade up or down. If a talented edge rusher or cornerback Jeff Okudah or Isaiah Simmons slips, then all bets are off. But I do like Kinlaw a lot. Time will tell.
Bird Noises: Jeff Ulbrich's unlikely path to the NFL
Jeff Ulbrich talks about growing up in California, how he almost left football for good, playing for the 49ers and what it will take for the Falcons to win in 2020. MAILBAG
Do you have a question about the Falcons that you want answered? Ask a question here and it could be posted on AtlantaFalcons.com.
Go ahead, ask the Beek
Do you have a question about the Atlanta Falcons (or anything football-related) you'd like to ask Matt Tabeek? If so, hit the link. Please remember to include your home state (or country if you live outside the U.S.). Thanks for reading SFTB! 2020 Falcons Tickets
See the Falcons battle divisional foes along with the Bears, Lions, Broncos, Raiders, & Seahawks at the best venue in sports.