We're getting closer and closer to finally kicking off the 2019 season. First up is the Minnesota Vikings on Sunday, a team that should not be an easy out whatsoever for the Falcons, especially on the road. In the meantime, you've got plenty of questions – so let's get right to them now. Just remember that all opinions here are mine unless otherwise noted.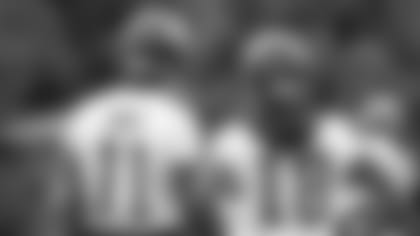 Sonny from Cordele, GA
Hi. Before I ask my question, I just want to say I love your work!!! Keep it up!!! Anyway, to my question. Should us Falcons fans be worried about Julio Jones not getting a contract extension yet? Because he is, in my opinion, the best wide receiver in the league. And if he doesn't get his contract extension before Week 1, will he sit out until he gets what he wants?
Matt: I think both sides are very close to getting this done, Sonny. Both sides want to get it done, but the Falcons have to be creative. Think about what they have managed to do (when a lot of people didn't think they could): They've signed Grady Jarrett and Deion Jones to long-term deals and recently agreed to terms with Matt Bryant. Before that they gave Matt Ryan a five-year contract extension, and extended Jake Matthews, too. That's not easy to do, and still have enough to sign rookies and your younger players on top of that. My advice is to remain patient. Julio Jones has attended training camp and is practicing. Both sides appear to be confident and harmonious.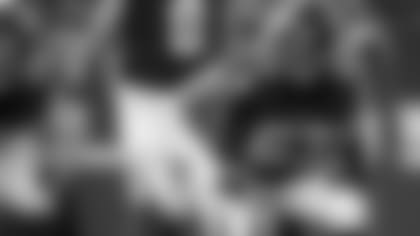 Todd from Scottsdale, AZ
Beek, we addressed our glaring offensive line deficiencies after years of having to be "creative" on third- and fourth-down short-yardage situations. Alex Mack is a stud but you still can't run to the middle without physical guard play. Do we finally have an O-line that can do this given that it could take time for Chris Lindstrom to develop at right guard, like it did with Matthews at tackle? How good can James Carpenter or Jamon Brown be at left guard?
Matt: I think you're going to be impressed with rookie guard Chris Lindstrom; he's the real deal – he looks and plays like you'd expect from a first-round draft pick – and has been impressive throughout training camp and the preseason. Now, like any rookie, he'll hit some bumps in the road, but he's a quick learner and very good. Remember, James Carpenter was once a first-round draft pick, too. Both he and Jamon Brown have played some quality snaps during the preseason, but I think Carpenter has the edge right now. I think both players are big-bodied guys who are still athletic enough to be effective in this offensive scheme. I've got high expectations for this group as long as they all can stay healthy (knock on wood).
Jesse from Sparks, NV
I know that the depth chart for the receivers is locked and loaded, but one of the receivers who was on the bubble was No. 15 Devin Gray. I know he had a great preseason this year and also did an excellent job on the practice squad last season. Looks like he did not make the 53 nor is he on the practice squad. What and where would be his next step? Devin could possibly be a starting receiver in the league. Thanks.
Matt: I liked Devin Gray a lot, too, Jesse. But as you noted, the Falcons' receivers are one of the best (and deepest) in the league – so it was going to be difficult for any young player to make this group. Right now, Gray is a free agent and can be signed by another team – to their practice squad or 53-man roster. The Falcons could always choose to bring him back, as long as he remains available.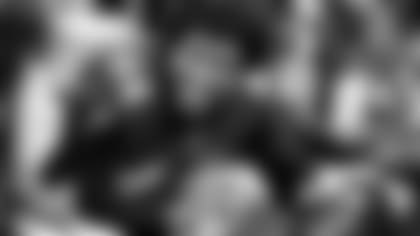 Big Hurc from Atlanta, GA
Hey Beek, it's me again. I'm looking at our team this season and we have some very talented players, including Vic Beasley. The offense and defense are looking great if we can stay away from the injuries. I think we have another shot at making another Super Bowl run. What's your input on that? Or do you think we still have to work on some more things first before we can become another Super Bowl contender?
Matt: I see that you've changed your tune regarding Vic Beasley, eh? I'm sure he'll be glad to know, Big Hurc. Look, staying healthy is key for any team hoping to make a push into the postseason, so you're right there. I also think it's a long season filled with ups and downs. The key for the Falcons will be to have a strong first half of the season, stay healthy and then have an even stronger half of the season. Why? They'll face all six of their NFC South foes in the final eight games of the season; the division will be won or lost down that stretch. I think in the meantime that this offensive line will need to gel and develop some chemistry, too. The defense is going to be fun to watch as well. I think Dan Quinn will slowly start to reveal the changes he's implemented on that side of the ball – they're going to be more aggressive; we've been told that repeatedly. Stay tuned.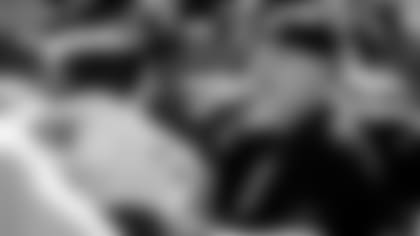 Gary from Virginia Beach, VA
Hey Beek, now that we broke the preseason losing streak, got settled at kicker and have a 53-man roster set, was curious about one thing; why do teams not have to get to the 53-man limit until after the last preseason game? There used to be cuts made incrementally during the preseason. Any idea why that modification was made?
Matt: Keeping more players on the roster allows to teams to not only keep (and coach up) the younger players longer, Gary, but it also allows teams to have more bodies to play and evaluate – and not be forced to play veterans players because of sheer numbers. It's nice to not be forced to play a veteran player when you already know what he can do. The preseason is all about evaluation and finding out as much as you can about younger talent. I like the change. Hope that makes sense. MAILBAG
Do you have a question about the Falcons that you want answered? Ask a question here and it could be posted on AtlantaFalcons.com.
Do you have a question about the Atlanta Falcons (or anything football-related) you'd like to ask Matthew Tabeek? If so, submit it here. Please remember to include your home state (or country if you live outside the U.S.). Thanks for reading SFTB!