The regular season is here, and a big welcome to Straight from the Beek! The "initial" 53-man roster is set and some finishing touches are being put on the practice squad. Now the focus turns to the Vikings, and you've got plenty of questions. So, let's get to them now. Just remember that all opinions here are mine unless otherwise noted.
Steven from Roswell, GA
What is the latest news on the Julio Jones contract extension? The fans are being told not to worry, that a deal will get done, but now that the NFL is heading into the regular season. Julio's contract extension still seems to be in limbo. I do hope a deal gets done before the season begins, otherwise it will be a major distraction. What's taking so long?
Matt: All I can tell you is that they appear to be very close with it. When you're talking about someone's long-term future (financially), the details matter, Steven. I don't think it will be a distraction (has it been to this point?) because both sides have said and done all the right things – and you get the sense both sides are happy with the direction of the talks and negotiations.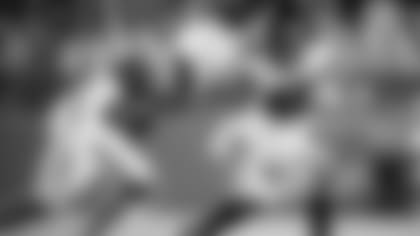 Joel from Columbus, GA
Hi Beek! Love your work and hope you are here for a long time! It seems like the Falcons had a lot of good-looking rookies this preseason! My question is, how can we keep Tony Brooks-James tucked away on the practice squad without another team stealing him away from us?
Matt: Any team can sign a player from another team's practice as long as they are putting the player on the 53-man active roster. So, the best way to avoid having a player you really covet signed away is to activate him to the 53. Then it becomes a numbers game, Joel. If you add one man, who are you taking off the roster? And thanks for the kind words.
Mark from Atlanta, GA
What's going on Beek. After the last preseason game, I thought Danny Etling did a good job. I know we have Matty Ice as the starter but why don't we go young with the backup? He should at least get a practice squad spot. I think it's time for Matt Schaub and Matt Simms [sic] a break. What do you think about Danny Etling?
Matt: Hey, Mark. The Falcons kept Danny Etling on the practice squad, for all the reasons we thought: His value to the Falcons will come in helping them prepare for the mobile quarterbacks they'll face this year. Quinn said as much about Etling's versatility, noting "with the amount of mobile quarterbacks that we face, it's a big deal. No offense to the incumbents, in terms of preparation for mobile quarterbacks."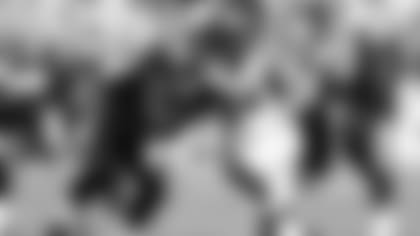 Big Hurc from Atlanta, GA
I'm a Falcons fan for life and I like all your inputs on players. And for that, I applaud you ... My question is, do you think that the Falcons should have traded Vic Beasley for Jadeveon Clowney? ... I think so, but what do you think about it?
Matt: There's some things to unpack here, Big Hurc. But the obvious one is the trade partner and the offer. I know it's fun to throw out hypotheticals, but there has to be interest in both sides. Seattle sent the Texans linebacker Jacob Martin, pass rusher Barkevious Mingo and a third-round selection in the 2020 NFL Draft. Houston also agreed to pay Clowney's $7 million signing bonus. Also, the Seahawks agreed to not place the franchise tag on Clowney at the end of the season. I honestly don't know Jadeveon Clowney or what kind of teammate he's like; I do know he's a pretty good pass rusher and you can never have enough of those on your team. But when it comes to trades, I can't say whether or not I'd endorse a deal unless I saw the whole offer. Lastly, Dan Quinn knows Vic Beasley – his strengths and weaknesses – and believes he'll get the very best out of him in 2019. That counts for something to me, and it should for Falcons fans like yourself, too.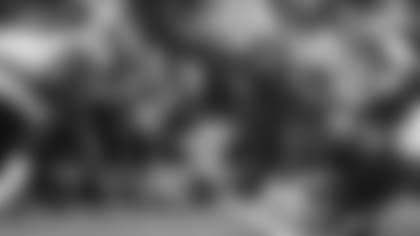 Sloane from Melbourne, Australia
G'day, Beek. Like everyone, I am excited about the season beginning this week. I will be getting up at 3 am on Monday morning to watch my beloved Falcons. I know you aren't always a fan of these questions, but I know you are happy to play along. What is your score prediction? Mine is Falcons 31-17. #riseupdownunder
Matt: Always good to hear from you, Sloane. You're right about that, but I'll play along. It's never easy playing on the road and winning is even tougher. I expect U.S. Bank Stadium to be very loud, too. Both teams are coming into 2019 with pretty lofty expectations and I think it'll closer than what you're predicting. I'll say 24-21. A Matt Bryant field goal will be the difference.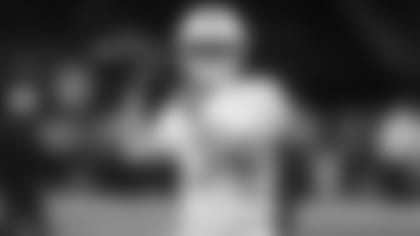 Abraham from Atlanta, GA
Am I crazy to think Josh Rosen can learn from our QB room and future HOF'er Matty Ice? I love Matt Ryan. I KNOW he has many great years to go. This offseason showed me most fan just fear not seeing the future at that position. Rosen is the backup in Miami, and with Jalen Hurts looking pretty good and Andrew Luck needing some rest ... Could you see the Falcons grooming him until Matt is ready to go to the booth?
Matt: Let's unpack this. You have the Falcons somehow acquiring Josh Rosen, then Rosen sitting behind Matt Ryan "for many years" until Ryan is enshrined in Canton, and then you insinuated Andrew Luck might come back (am I off there?) before dropping something in there about Jalen Hurts. Wow. Look, I don't see the Falcons making a move for Rosen. The Dolphins are obviously making moves with the future in mind, and not so much 2019. How Rosen fits into their plans is anyone's guess at this point and I'll leave it at that.
Mike from Waynesville, GA
OK, preseason MVP. The nominees: Matt Ryan – durability game. Matt Schaub – dependability game. Matt Gono – versatility when O-line collapsed. Matt Tabeek – accessibility to the fans. Matt Bryant –availability keeping cool till Falcons chose him. And the winner is ... None of the above. It goes to the sixth Matt. Matt Bosher! For sneakability [sic]. Ever see Lucy hold the ball for Charlie Brown? Well he held the ball for Giorgio Tavecchio and Blair Walsh ... just saying. Sorry to the other Matts but couldn't pick against Bosher. How would you like to be slammed to the ground with him hovering over you?! Just ask Kenjon Barner. Your turn Matt. Glad to be nominated, right? And … Thank you! Your column makes the fans feel like they are a part of this organization.
Matt: Yes. Yes, I am, Mike. Haha, thanks for writing in – and for the kind words! MAILBAG
Do you have a question about the Falcons that you want answered? Ask a question here and it could be posted on AtlantaFalcons.com.
Do you have a question about the Atlanta Falcons (or anything football-related) you'd like to ask Matthew Tabeek? If so, submit it here. Please remember to include your home state (or country if you live outside the U.S.). Thanks for reading SFTB!