Sixty-six days and counting, folks. The regular-season kickoff between the Falcons and Seahawks at Mercedes-Benz Stadium on Sept. 13 is inching closer and, so far, it appears that everything is a go (despite being in the midst of a pandemic). Your questions are piling up, so let's jump into them now. Just remember that all opinions here are mine unless noted otherwise.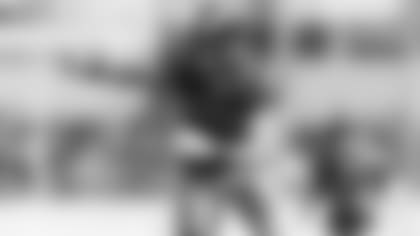 Donnivon from Atlanta, GA
If we jump out the gate with a fast start, do you think we will go to the Super Bowl? Would you go and get another linebacker like Clay Matthews and a cornerback?
Matt: Let me answer these in order. If the Falcons start fast, it would certainly help their chances of finishing with a winning record and a shot at a postseason berth. But let's be honest here, the because the backend of their schedule (right now) is brutal. So to answer your question, it would help but there are no guarantees. The goal is to win the division, make the playoffs and take it from there. You've got to be in it to win it. For now, though, let's tap the brakes on the Super Bowl talk. I have no idea what the Falcons will do right now in terms of adding to their roster. I think, for now, they'd like to get everyone in camp and see it where it goes. Maybe I'm wrong here, but I think guys like Clay Matthews are in no rush to sign with anyone right now. Teams will come calling for those veteran corners, linebackers and edge rushers in time. One more thing on Matthews. I don't know what he intends to do for 2020 or what kind of interest there is in him right now, but I think he has been a really good player for a long time. How much does he have left in the tank? I don't know, but if you look at his numbers, he's been fairly consistent and productive. Matthews also brings that veteran leadership which is invaluable. I can't see the Falcons throwing big money at a player like Matthews, but if they could him with a cap-friendly deal I'd be all for it.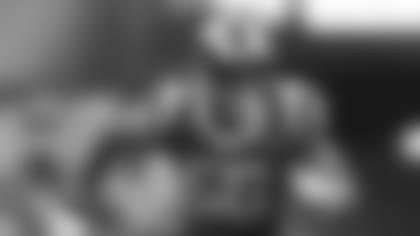 Jackson from Buckhead, GA
Hey Beek, I wanted to ask you two questions. I went to a game last season – Falcons vs. Jaguars – and I saw a lady with the jersey number 33 and last name Tabeek on it. I was wondering if you knew that name since I frequently read your articles and I knew the name was familiar. My other question is, do you think the Falcons could build a sort of NASTY defensive line? We all know Grady Jarrett is one of the best DL in the NFL today. I am also very excited for Dante Fowler. I think he will earn 10-plus sacks and will be a top pass rusher in the league soon. Hopefully, guys like Marlon Davidson, Takk McKinley, Allen Bailey and John Cominsky can step up. Also, I think another addition would be pretty good maybe a Clay Matthews. Hopefully that wasn't too much. Beek, I appreciate your hard work! Keep it up!
Matt: Ha! You've got eyes like a hawk (or should I say falcon), Jackson. There aren't a whole lot of Tabeeks in the country, let alone Georgia. That was my wife you spotted at the game, and she was wearing a jersey that was given to me. No. 33, by the way, is my favorite number – I grew up a huge fan of Kareem Abdul-Jabbar and Tony Dorsett, two of the all-time greats in their respective sports. A couple of preseasons ago, readers started thinking of nicknames for the Falcons defense and, well, it never quite translated on the field. I bring that up because I think labels like "nasty" have to be earned on the field over the course of a season. Grady Jarrett is a very good football player and, now, the Falcons have added some more parts around him – guys like Dante Fowler, Marlon Davidson, etc. Can this group take the next step and be a dominant front? Time will tell.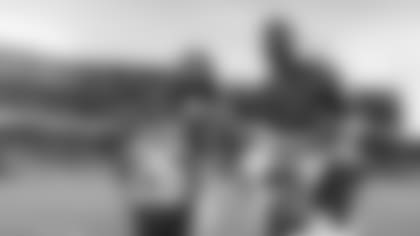 Reynaldo from Augusta, GA
I still hate the fact that we allowed Tevin Coleman to go to the 49ers. He was a better all-around running back than Devonta Freeman. If you had to go back and pick one of the two backs to share the backfield with Todd Gurley, who would you have chosen?
Matt: I'm going to zig instead of zagging on this one, Reynaldo. I'm not going to pick either Devonta Freeman or Tevin Coleman as my choice to play alongside Todd Gurley, and here's why. I don't think the Falcons were every going to give Coleman a big payday because they had already rewarded Freeman with one of the biggest contracts for a running back (at the time). I think they would've loved a scenario to keep both at one point, but that's not how life under the salary cap works. You can't keep (and pay) everyone. No one saw Freeman's injuries coming or him missing 16 regular-season games at one point, either. Let's face it, his body took a beating because running back is a brutal position in this league. If Freeman had remained healthy and productive, Gurley wouldn't even be here right now. So, I'm not picking because it's not even a realistic scenario, in my opinion.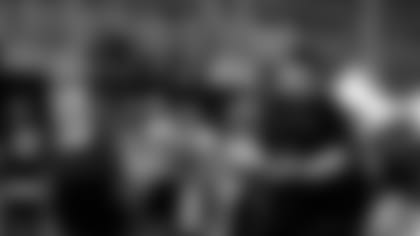 Anthony from Fort Mill, SC
Hey Beek!! Hope all is going well with you and your family. Question: With the idea on the table about possibly not having any preseason games, don't you think that will affect the whole league as far as injuries? I think there is a difference between conditioning shape and being in hitting shape. These preseason games are important for that very reason and also evaluating. What say ye?
Matt: I think not having any preseason games will hurt the players on the backend of rosters most – you know, undrafted free agents and guys who are third and fourth on depth chart at their respective positions. Those guys need time on game film not just to make an impression with their current team, but somehow get noticed by the 31 other teams in the league. Every single time those guys take a snap in a preseason or regular-season game, it's like a job interview. They're trying to put the best version of themselves out there for someone to take notice. As far as being ready for the regular season, I think teams will have more scrimmages if there aren't preseason games. Coaches will try to create more "game-like" situations during training camp – making it very clear that jobs are on the line. I think the intensity will be there regardless. Maybe, if every team has a certain amount of intra-squad scrimmages, the league will agree to share those videos with all 32 teams to help those players find jobs (and teams fill holes). Who knows, and I don't even know if that's feasible or if it's been discussed.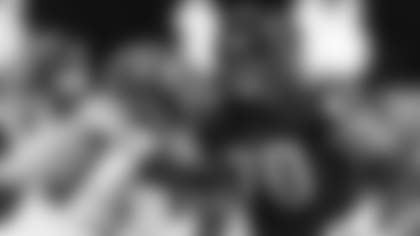 Richard from Cataula, GA
What's up, Beek! Wouldn't you say the O-line is set to be pretty solid? Having Alex Mack, Chris Lindstrom, Kaleb McGary, Jake Matthews to hold down things and having Matt Gono, Matt Hennessy, Jamon Brown, and James Carpenter to battle for LG, it seems the line is set to be really good. Just need to maintain consistency by avoiding injuries as the whole league wants to do always. What do you think of the O-line status currently?
Matt: I honestly think it's a huge question mark, Richard. I don't think you can feel good about it – or the group as a whole – until they prove it over the course of a season. Trust me, I'll be one of the first ones to sing their praises if they turn things around in 2020. Remember, the Falcons surrendered 50 sacks in 2019. Matt Ryan was sacked 48 times. The year before, Ryan was sacked 42 times. That's way too many times and they're lucky Ryan has been so durable throughout his career. They've also struggled to run the ball efficiently on a consistent basis. If they can create holes for Todd Gurley and Co. and protect Ryan better, good things will happen for this offense (and defense). There's no question that the Falcons have invested a lot into their offensive line recently – two first-round draft picks a year ago and taking Matt Hennessy in the third round this past April. Alex Mack is still playing lights out and Jake Matthews seems to get better every single season, too. Who will step up at left guard? No idea, but it's been a major problem for this team. This unit must stay healthy and someone need to win that left guard spot and run with it. If that happens, they have a chance to be decent. MAILBAG
Do you have a question about the Falcons that you want answered? Ask a question here and it could be posted on AtlantaFalcons.com.
Go ahead, ask the Beek
Do you have a question about the Atlanta Falcons (or anything football-related) you'd like to ask Matt Tabeek? If so, hit the link. Please remember to include your home state (or country if you live outside the U.S.). Thanks for reading SFTB!