Welcome to Straight from the Beek! The countdown to the Falcons' regular season continues and, believe it or not, we're down to 19 days. But a lot can (and will) happen between now and when the Seahawks show up at Mercedes-Benz Stadium on Sept. 13 – and you've got plenty of questions. So, let's get to them now. Just remember that all opinions here are mine unless noted otherwise.
Ethan from Austin, TX
It seems every team in the NFC South took a step forward this off-season. Assuming we don't go 16-0 and win the division, who beats us for the division title, Saints or Bucs?
Matt: That's a weird question, Ethan. Just about every team (and its' fan base) is feeling good about themselves right about now. That's generally how it goes following free agency, the NFL Draft and the influx of new coaches, undrafted free agents and other personnel. This is the season of hope – unless your team has suffered some major losses in free agency or sustained some season-ending injuries in camp, like Cleveland Browns rookie Grant Delpit did on Monday when he injured his Achilles. It's hard to win in this league, never mind go 16-0 … so I think that's a pretty fair assumption. But, based on how you phrased your question, you're assuming the Falcons won't win the NFC South. I think they can compete for a division title, but I also think it's more important to just to make the playoffs. So, what will it take? When you look back at the final standings of the 2019 season, five of the six NFC teams that earned playoff berths had at least double-digit wins. Only one team did not, and that was the NFC East winning Eagles (9-7). In the AFC last year, it was the same deal: Five of the six teams who clinched playoff spots had at least 10 wins. The Titans (9-7) were the lone exception. But here's a reason to be optimistic if for some reason the Falcons aren't on track to win 10 games when December rolls around: The NFL has expanded the playoffs by two teams (one in each conference) for 2020. So, maybe nine or even eight wins might be enough to squeak in this year. And remember, all you need to do is get in and be playing well. There have been plenty of wild-card teams to advance deep into the playoffs and even win Super Bowls.
Scott from Dalton, GA
Yo, Beek hope you are doing well … stay hydrated out there. Just read Buc's email and I couldn't agree more. It mystifies me as to what it takes to motivate some people, while others seem to run at 8,000 rpms 24/7. What every Falcon fan wants is to win and win now. All things equal I think the offense is fine. The question is the defense. Will what they did at the end of the year carry over? Hope so. Either way 99.99999999% will be Falcon fans all year. It's part of the identity. Thanks for your work.
Matt: Instead of me answering that, why don't you listen to what Falcons defensive coordinator Raheem Morris said when I asked him that exact same question during the latest episode of Bird Noises podcast. You should listen to the entire 22 minutes, but his response to that question is at the 16:30 mark. Not surprisingly, Morris had an extremely insightful response.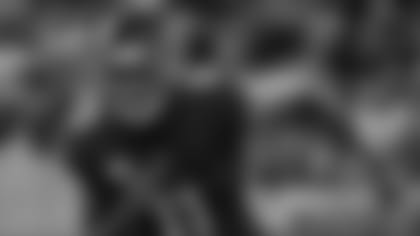 Nathan from San Jose, CA
Hi! OK, so here is my question: Everyone's expectations for Julio Jones are so high, that we keep going up! I mean, people weren't satisfied with his 1,399 yards, and 99 catches. I know, that isn't his best, but to be fair, he did miss a game, so that could have got him into the 1,400-yard mark. The Falcons added Todd Gurley, and Hayden Hurst, not to mention Calvin Ridley, and Russell Gage, but do you think that with all those great pass catchers, will there will be less opportunities left for Julio Jones? I mean, he still is a GREAT player, your thoughts?
Matt: Hi, Nathan. Expectations for Julio Jones will always be high because year in and year out he produces in the field – and consistently does things that we've never seen before, Nathan. He's a special player and is on pace to go down as one of the greatest receivers to ever play in the league. And, yes, there is only ball to go around on offense. The Falcons just need to keep Matt Ryan upright and give him time to disperse the ball. The numbers are impressive, but guys like Jones are more focused on winning. If you win games, the numbers and accolades usually follow. Jones will get his opportunities—even with all of these weapons – and I'm sure he'll make the most of them.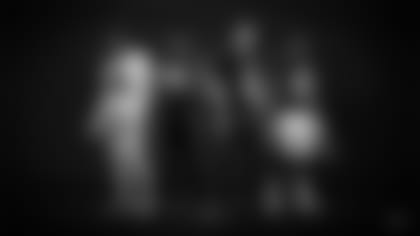 Keith from Blackshear, GA
Hey, Mr. Beek, love what you for us ATL Falcon Fans. I have a comment and question. I love the new uniforms. Question is, why didn't they change to red helmets.
Matt: Thanks for the kind words, Keith. So, you love the uniforms but … you wish the helmets were red? For what it's worth, I really love the new uniforms, too. My advice to you is hit this link and read about why the Falcons decided why it was time to update the look of the team as well as watch the back story behind the actual design. I think once you do, you'll appreciate the matte black helmets even more. That all said, I love some of the past Falcons uniforms and I've gone on record as saying the uniforms from Deion Sanders's rookie year were one of my all-time favorites. I get the love for the red helmets. And don't rule out the Falcons bringing back a red helmet in the future for a retro look if the NFL decides to change the one-helmet rule currently in place.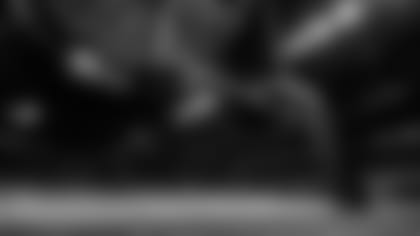 JC from Savannah, GA
Beek, I may have missed it, but will there be fans allowed at home games? If so, to what extent or is it being played by ear? Will the team pull from the practice squad like a minor league team if and when needed? How many players are on the practice squad? Similarly, how long are teams allowed to sign free agents into the season? Are free agents allowed to sign short-term contracts like baseball and basketball? Will COVID-positive players be on injured reserve or will it work like some form of sick leave? I remain COVID leery, and I hope and pray everyone throughout the league stays as safe as possible both on the field and in the stands. A lot of questions, but you are the man in the know. JC
Matt: That's seven questions, JC. I'll hit the relevant ones here. And apparently you did miss some stories we've had here on AtlantaFalcons.com, bud. Back on Aug. 17, the Falcons announced that they would play games without fans through September. For more on that, click here. The practice squad has been extended to 16 players for the 2020 season. Additionally, up to six players can have an unlimited number of accrued seasons. Also, four players on the practice squad can be protected on a weekly basis – meaning, other teams can come in and poach them from the roster. And in case you missed it, JC, there's a reserve/COVID-19 list now. Due to league policy pertaining to COVID-19, NFL teams are only allowed to comment on a player's roster status and may not disclose whether or not a player is in quarantine or tested positive. I hope that helps answer most of your questions.