We're only 23 days away from kicking the Falcons season off – and closing the door to one of the weirdest offseasons ever. Who will be the offensive and defensive starters? I made at an early guess at the offensive side of the ball today (you can check out who I think will start on defense Saturday on AtlantaFalcons.com). Meanwhile, you've got plenty questions, so let's get to them now. Just remember that all opinions here are mine unless noted otherwise.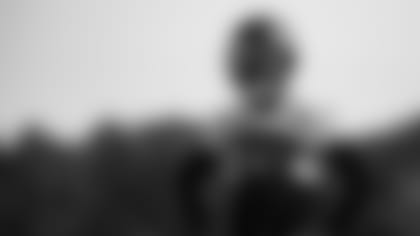 Dwayne from Hiwassee, GA
Hey Beek, my question for today is, now that a couple of scrimmages have occurred, who are some players on this defense that have really stood out to you and why? Again, thanks for all you do. Go Falcons!
Matt: Hey, Dwayne. The Falcons have had three practices (four, if you count last Saturday) and just one scrimmage so far. While that's not a huge sample size, there's been some notable moments – and some players have definitely caught my eye. As far as defensive players standing out, I'll go with a handful: A.J. Terrell, Darqueze Dennard, Isaiah Oliver, Mykal Walker and Dante Fowler. Three of those guys play in the secondary, which also noteworthy. But, as I keep saying (or writing), it's still very early.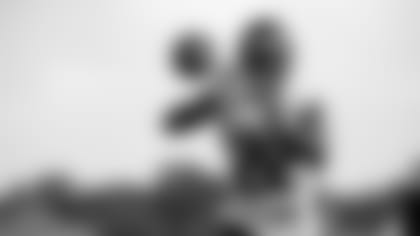 Zacc from Cumming, GA
Hey, Beek. First off, I'm a huge fan of the work you do and have done for hot minute now. I was just wondering what you think the rotation at linebacker will be in a couple weeks. Debo and Foye are a lock because of their ability and experience; but what about the other spot (or spots if 3-4 is heavily utilized). Mykal Walker seems to be turning heads, but he is a rookie and may not start initially. Will the pickups of Deone Bucannon and Edmund Robinson pay dividends sooner than we may think? Thanks a lot.
Matt: Hey, Zacc. Expect a lot of different looks from the Falcons, because that's what we're seeing in practice so far. Yes, Mykal Walker has certainly had a nose for the football during the last few practices – and that's been fun to watch. I don't think it matters too much that he's a younger player as long as he's in the right place at the right time – and keeps making plays. Look, I think you're going to see the Falcons use their safeties more (and more of them). I think you'll see Keanu Neal, Deone Bucannon and Ricardo Allen playing up closer to the line of scrimmage at times, too. Remember, this league is all about matchups. And when it comes to defense, if the Falcons are able to move guys around and disguise coverages, that could work in their favor.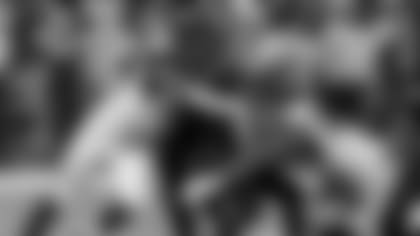 Richard from Mazon, IL
I've read a lot of interviews after the draft and free agency. My question is, can the Falcons make a legit run at the playoffs? Everything I've read and heard is very positive. But with all the distractions, what are the real chances, given the talent in the NFC South??
Matt: Have the Falcons assembled enough talent on this roster to compete in the NFC South? Yes, I believe so, Richard. Do I think they could split with the Bucs and Saints and then sweep the Panthers – and go 4-2 in the division? Yes, I believe they can do that, too. But right now all that matters is Seattle right now. I can tell you that members of this coaching staff know how important it is to start the season off quickly, to stack up some wins. The alternative is not good, and we've been down that road. If they can start quickly, good things should happen for this team if they can stay healthy and improve each week. Beyond that, I'm not making any predictions right now. Ask me again at the end of August.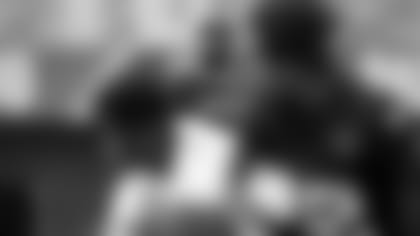 Marc from Volo, IL
Beek, not a fan of asking questions on forums, but you make interesting points of the fine details of why or why not the Falcons can succeed this year. I appreciate the insight and believe the team this year may be undervalued and others in the South have received too much hype. With that being said, I am a huge of Dan Quinn fan and I am not ready to see him go with a down year; he is the right guy to lead us. What do you predict happens for our team this year and maybe the best coach Atlanta has ever had? If it goes downhill, can we blame COVID?
Matt: If the season starts without a hitch and there are no more unforeseen problems stemming from COVID-19 throughout the season (and that's still a big if right now), I don't think anyone will get a pass if things go poorly in terms of team performance (wins and losses). That said, if a team loses key players throughout the season, I think it has to be taken into account in terms of evaluating staffs, etc. I agree with you on Dan Quinn – I think he's a tremendous football coach and an even better human being. This league is all about what have done for me lately, though, and the Falcons must do better than the previous back-to-back 7-9 seasons. Falcons owner Arthur Blank said he expects the team to return to the playoffs in 2020. I think the Falcons have done a solid job assembling talent this past offseason. How will it all come together now? And can they stay healthy and execute at key points during the season? That remains to be seen for all 32 teams. I think this team can compete for a division title and a playoff berth, Marc.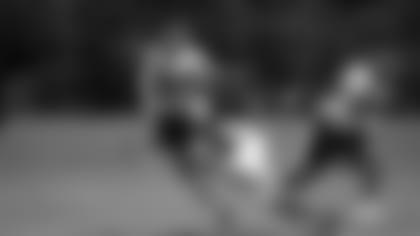 Marcus from Wildeshausen, Germany
Hello Beek. Another question from overseas that perhaps more experienced football fans will laugh at. Because there is no preseason, the players have to prove themselves in the training camp. There our offense competes against our defense in small test matches. Do the players always give 100% or do you say to yourself that I play a little more carefully so that nobody gets injured? The new players in particular want to prove themselves and get into the final squad. But nobody wants to get hurt or hurt a teammate. How do you go about this as a team?
Matt: To answer your question, yes, when the Falcons are scrimmaging, they are competing for their jobs. The reason why players like Julio Jones, Deion Jones, Matt Ryan and Grady Jarrett are so good is because they practice like they play, Marcus. The team scrimmages, but it is controlled to a degree. While there is contact and players are running at full speed during scrimmages and 11-on-11 drills, the tackling is controlled if that makes sense. Put another way, there are some very quick whistles blown. Hope that helps.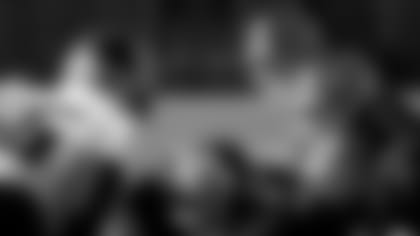 Sascha from Rosenheim, Germany
Hey Beek, Falcons fan and long-term reader since my first state trip in 2014. Now is the time when the hope for a successful season is so great again. In the past, this hope was taken away from me after a few games. Keep my euphoria up and tell me why we can expect a good season. Greetings, Sascha.
Matt: Wow, back-to-back questions from Germany (and that's how I clicked on them, too). Alright, Sascha, here's why you should be excited. The Falcons have their core players on offense back and they are loaded at the skill positions – Matt Ryan, Julio Jones, Calvin Ridley, Todd Gurley and Hayden Hurst. They've invested heavily into the offensive line and they should start to see that collection of talent prosper some in 2020 (in other terms, they should be much better with experience and better health). On defense, the Falcons used four of their six draft picks on defensive players – A.J. Terrell, Marlon Davidson, Mykal Walker and Jaylinn Hawkins – and also went out and signed edge rusher Dante Fowler. Through one week of practice, a few of them have really stood out in a positive way. Those players combined with core returning stars like Grady Jarrett, Deion Jones and Keanu Neal should help this defense pick up where they left off in 2019. And here's a bonus reason to be excited: The Falcons have new uniforms and they look really good!