Editor's note: This is the first of a two-part series taking an early guess at the Falcons' offensive and defensive starters. All opinions here belong to Matthew Tabeek unless noted otherwise.
After weeks of strength and conditioning drills, the Atlanta Falcons finally kicked off training camp this week – and it's the first time all summer that we've gotten to witness practices that actually resemble football being played.
These last few days has also allowed us to finally observe all of the Falcons' offseason acquisitions – the 2020 draft picks and free agent signees, for example – and see how they mesh with the veteran players. While there's been a few notable moments so far, it's really early, folks.
Still, the Falcons' regular-season opener against the Seattle Seahawks is only 23 days away from today. And it's a perfect time to take an early guess at who the offensive and defensive starters will be when they trot out onto the field at Mercedes-Benz Stadium in a little more than three weeks from now.
So without further ado, here's my guess at who the Falcons would line up on offense: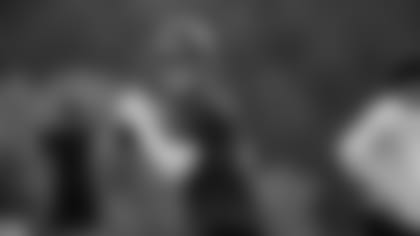 Tabeek's Take: Matt Ryan is the best quarterback in franchise history – he owns the franchise records for career passing yards (51,186), career pass attempts (6,817), career completions (4,460), career touchdowns (321), career passer rating (94.6), career completion percentage (65.4), and career 300-yard games (64) – and is still playing at an elite level. Don't be surprised if he puts up better numbers throwing the ball than any of his NFC South counterparts this season. I'm expecting him to have a very good year.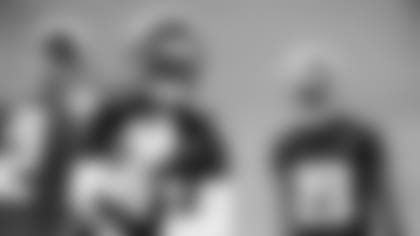 Tabeek's Take: This is a huge year for Todd Gurley, who is tied with Pro Football Hall of Famer Jerry Rice (70 touchdowns) for the fourth-most total touchdowns through a player's first five seasons in NFL history. He's on a one-year deal with lots to prove and his next big contract lies in the balance. If he can generate more than 1,000 yards of total offense and score double-digit touchdowns (like he did in 2019), that's a win for the Falcons.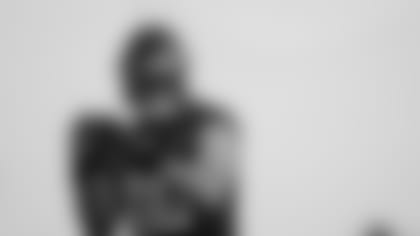 Tabeek's Take: Keith Smith is an all-around solid player who saw action in all 16 games last season with five starts. Adding to his value is the fact that he also led the team with eight special teams tackles and two special teams forced fumbles.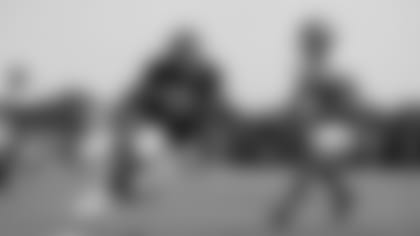 Tabeek's Take: Julio Jones has been (and continues to be) in the conversation as the best receiver in the game right now. He has eclipsed 12,000 receiving yards in 125 career games, surpassing Pro Football Hall of Famer Jerry Rice (142 games) as the fastest player to reach 12,000 receiving yards in NFL history. Even more impressive is the fact that Jones is showing no signs of slowing down.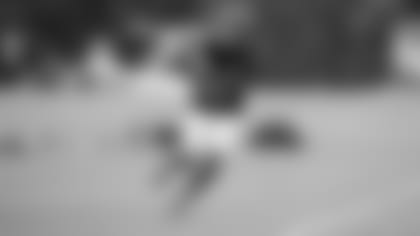 Tabeek's Take: Will Calvin Ridley take the next step in 2020? There's been no shortage of buzz when it comes to the third-year receiver who saw action in 13 games with 10 starts in 2019. Ridley tallied 63 receptions for career-high 866 yards and seven touchdowns before spending the remainder of the season on injured reserve. If he can stay on the field for 16 games, I expect him to surpass the 1,000-yard mark for the first time in his career and score double-digit touchdowns.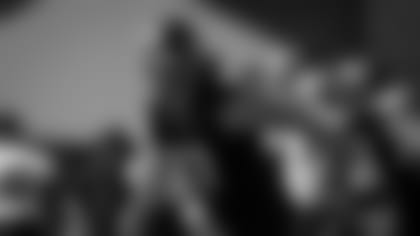 Tabeek's Take: Hayden Hurst was targeted 39 times in the Ravens' run-heavy offense and caught 30 passes for 349 yards and two touchdowns last year. I think it's realistic to think he'll make 55-65 catches for 550-600 yards and score five to eight touchdowns in 2020. If all goes (really) well, I think 70 catches, 650 yards and eight to 10 touchdowns could be within reach.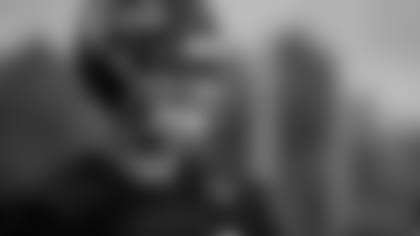 Tabeek's Take: In five seasons, Jake Matthews has started all 95 games that he has played in, including all 16 games at left tackle in 2019. That continuity is huge up front, especially at left tackle. Matthews is a good football player who can get even better.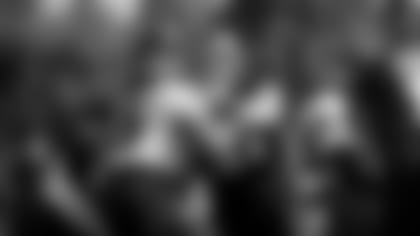 Tabeek's Take: It's still really early in camp and the left guard spot is far from being decided. That said, when it's all said and done, I think Matt Hennessy will be the starter come Sept. 13. Remember, the Falcons started two rookies on the offensive line in 2019. The 2020 third-round pick from Temple also figures to be a backup option to Alex Mack at center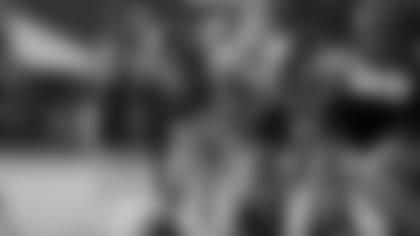 Tabeek's Take: What can I say here? Alex Mack is a six-time Pro Bowler (2018, 2017, 2016, 2015, 2013, 2010) and has started all 165 games in which he has played, including all 16 games at center in 2019. He'll be considered for Canton whenever he decides to hang it up.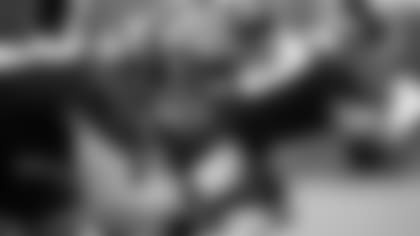 Tabeek's Take: Chris Lindstrom looks terrific in camp and has transformed himself physically. While he missed the majority of the 2019 season due to a foot injury he sustained in Week 1, he started in all five games he played in (the Falcons went 4-0 to close out the season). Lindstrom says he wants to be the best guard in the NFL and I think the 2019 first-round pick out of Boston College is going to have a very good year.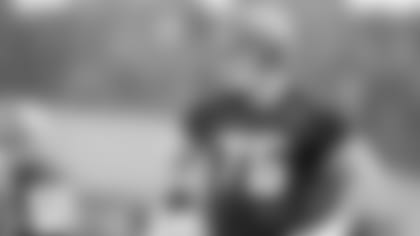 Tabeek's Take: Despite missing almost all of the 2019 training camp, Kaleb McGary went on to start all 16 games as a rookie. That's impressive. Now, with an entire offseason and training camp underway, I expect the other 2019 first-round pick to have an even better second season at right tackle.
James Carpenter: Carpenter made 11 starts in 2019 before spending the remainder of the season on injured reserve due to a concussion.
Jamon Brown: Brown played in 10 games with nine starts in 2019.
Brian Hill: Saw action in 12 games with two starts in 2019. Rushed 78 times for 323 yards and two touchdowns. He recorded 10 receptions for 69 yards and one touchdown.
Ito Smith: Smith played in seven games, rushed 22 times for 106 yards, including one touchdown. He made 11 catches for 87 yards before spending the remainder of the season on injured reserve due to a neck injury.
Qadree Ollison: As a rookie he played in eight games and had 22 carries for 50 yards, including four touchdowns, and one reception for 7 yards. The four touchdowns are tied for third-most in franchise history by a rookie.
Russell Gage: Gage made four starts and played in 16 games last season. He made 49 receptions for 446 yards and one touchdown.
Laquon Treadwell: The former first-round pick played in 13 games with the Minnesota Vikings in 2019, making one start. He had nine receptions for 184 yards and a touchdown. MAILBAG
Do you have a question about the Falcons that you want answered? Ask a question here and it could be posted on AtlantaFalcons.com.