Editor's note: This is the second of a two-part series taking an early guess at the Falcons' offensive and defensive starters. All opinions here belong to Matthew Tabeek unless noted otherwise.
On Friday, I made an early guess at who I think will be starting on offense in Week 1 for the Falcons. Now I'm taking a shot at the defense.
The Falcons have made a series of offseason moves and are looking to improve a defense that ranked No. 22 against the pass, giving up 244.9 passing yards per game last season, and was 19th in the league after forcing just 20 turnovers combined.
These last few days has also allowed us to finally observe all of the Falcons' offseason acquisitions – the 2020 draft picks and free agent signees, for example – and see how they mesh with the veteran players. While there's been a few notable moments so far, it's really early, folks.
Still, the Falcons' regular-season opener against the Seattle Seahawks is only 22 days away from today. And it's a perfect time to take an early guess at who the starters will be when they trot out onto the field at Mercedes-Benz Stadium in a little more than three weeks from now.
So without further ado, here's my guess at who the Falcons would line up on defense: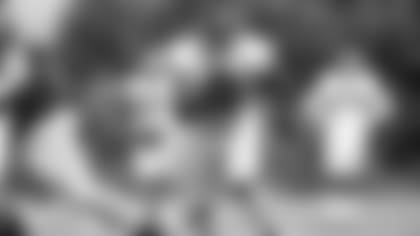 Tabeek's Take: The Falcons are looking for Dante Fowler to pick right up where he left off in Los Angeles when he tallied 58 tackles (40 solo), a career-high 11.5 sacks, 16 quarterback hits, six passes defensed and two forced fumbles in 16 games with 14 starts. The good news is, so is Fowler. Back in April he said that he wants to produce double-digit sacks every year and said one of his goals is to break Michael Strahan's single-season sack record of 22.5 sacks.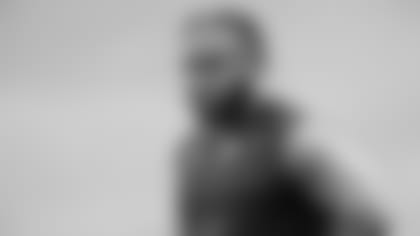 Tabeek's Take: After agreeing to a new four-year deal worth a reported $68 million with $42.5 million of it guaranteed, Grady Jarrett went out and produced the best season of his five-year career in 2019. Jarrett registered a career high 7.5 sacks and 69 combined tackles. He also tallied 16 hits on quarterbacks and 12 tackles for a loss on his way to a Pro Bowl nod and second-team All-Pro selection. I think he'll go down as the greatest defensive tackle in Falcons history.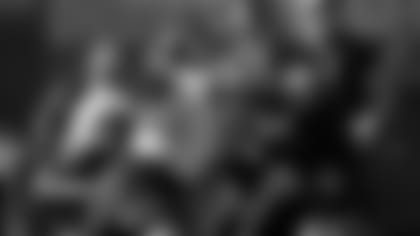 Tabeek's Take: Back in April, I penciled in rookie Marlon Davidson as the likely starter heading into Week 1. I've since changed my mind and now I'm going with Tyeler Davison, who recorded 55 tackles (26 solo), one sack, four tackles for loss, two quarterback hits and one fumble recovery in 12 starts and played in all 16 games in 2019. While the Falcons drafted Davidson in the second round of April's draft and will give him a look at defensive tackle, I think the veteran Davison has the inside track to the job. At least for now.
Tabeek's Take: It's go time for Takk McKinley, and the table is set for the Falcons' fiery pass rusher to finally have that long-anticipated breakout season (we think he will, by the way.) McKinley, who was the 26th overall pick in the first round of the 2017 NFL Draft, is entering his fourth year with the Falcons and is scheduled to become an unrestricted free agent at the end of the 2020 season after Atlanta opted to not pick up his fifth-year option. I'm expecting a big year from McKinley.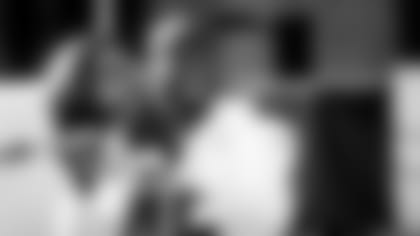 Tabeek's Take: When you think about playmakers on the Falcons defense, you'd have to start with Deion Jones. And for proof, look no further than the final game of last season when he intercepted Jameis Winston and ran it back 27 yards for a game-winning touchdown in overtime. It marked his fourth career pick-six, becoming the only player in the NFL with at least four interceptions returned for touchdowns since 2016. Jones also became the seventh player with a game-winning interception return for a touchdown in overtime since 2002 and the first since 2015. Jones is also one of the fastest and most instinctive linebackers in the league. When he's on top of his game, the Falcons defense plays at another level.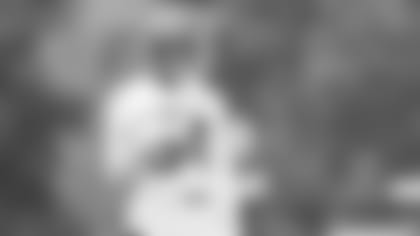 Tabeek's Take: Foye Oluokun is another one of those Falcons defenders who is slowly evolving into a consistent starter – and continues to improve with each passing game and season. Oluokun has played in 32 games with 10 starts, tallying 145 tackles (87 solo), two quarterback hits, four tackles for loss, two forced fumbles and one pass defensed. He's coming off a season in which he recorded a career-high 56 tackles (32 solo), two tackles for loss and six special teams tackles in 16 games and is expected to be even better in 2020.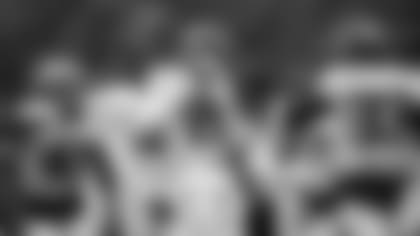 Tabeek's Take: There's been a lot of on-the-job learning for Isaiah Oliver and the good news is that he keeps improving. Just like this time last year, Oliver once again looks more confident in camp and is making plays. The difference heading into 2020 is the experience and he's also had the benefit of working under new secondary coach Joe Whitt and defensive coordinator Raheem Morris for an entire offseason, too. Oliver will look to improve upon 2019, a season in which he recorded career highs in tackles (61), passes defensed (11) and interceptions (one) in 16 games.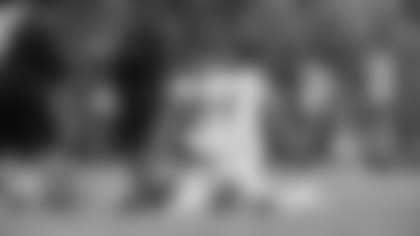 Tabeek's Take: He's not the biggest, fastest or hardest-hitting player on the defensive side of the ball, but Ricardo Allen is one of the smartest guys out there and, in many ways, is the quarterback of the Falcons secondary. Allen started in all 16 games last year and made 84 tackles (53 solo), had four tackles for loss and picked off two passes. In five seasons, Allen has played in 65 games with 64 starts while totaling 313 tackles (225 solo), one sack, nine interceptions and 21 passes defensed.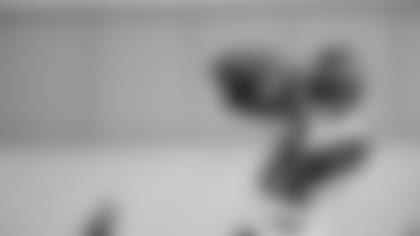 Tabeek's Take: Keanu Neal is back, and it's turning into one of the feel-good stories of camp. After tearing his ACL in the opening game of the 2018 season, Neal only made it through three games last season before injuring his Achilles and ending up on injured reserve. It's been an incredibly tough road back yet here is the hard-hitting safety from Florida. When he's back there roaming around in the secondary or lurking up near the line of scrimmage, Neal is another one of those difference-makers for the Falcons.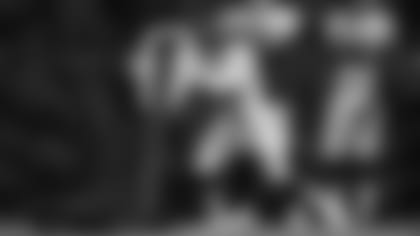 Tabeek's Take: The Falcons need more playmakers on defense, and Damontae Kazee is one of them. I like when he's on the field, and not just because he's made 10 interceptions over the past two seasons, tied with Chicago's Kyle Fuller for the most in the NFL over that span. Kazee isn't the biggest guy back there, but he plays big and is a hard hitter. In 48 games with 30 starts, he's made 167 tackles (110 solo), forced two fumbles, tallied three tackles for a loss and has 13 passes defensed. Last year he made 69 total tackles (42 solo), two tackles for loss, three interceptions and three passes defensed in 16 games.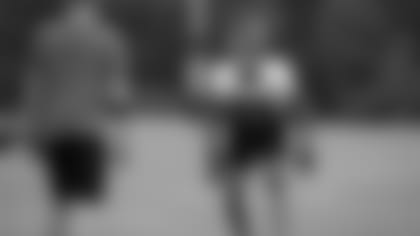 Tabeek's Take: A.J. Terrell has been the talk of camp so far. The 16th-overall pick in April's draft has been a playmaker back there in the secondary breaking up passes and picking off balls – doing all of the things you'd like to see from your first-round pick. Will it continue throughout camp and into the regular season? We're about to find out, but right now the Falcons have to feel really good about Terrell starting in Week 1.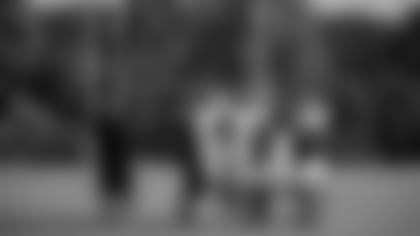 Darqueze Dennard: The former first-round pick has had impressive camp thus far and is definitely a ball hawk. In six seasons with the Bengals, Dennard recorded 274 tackles, 22 pass defenses, five tackles for a loss and three interceptions.
Kendall Sheffield: As a rookie in 2019, Sheffield saw action in all 16 games and made 11 starts. He had 46 tackles (33 solo) and three passes defensed.
Blidi Wreh-Wilson: He made just two starts but saw action in 14 games. He recorded 25 tackles (21 solo) and seven passes defensed.
Allen Bailey: He made five starts and saw action in 15 games, while posting 26 tackles (14 solo), four tackles for loss and two quarterback hits.
Marlon Davidson: There's a reason why Davidson was drafted with the No. 47 overall pick – the Falcons need to generate a stronger pass rush after finishing 29th in the NFL in sacks last season with 28. He had 14.5 sacks and three forced fumbles in four seasons at Auburn.
John Cominsky: Cominsky played in 10 games and finished with 11 tackles (three solo), two passes defensed and a half-sack. MAILBAG
Do you have a question about the Falcons that you want answered? Ask a question here and it could be posted on AtlantaFalcons.com.