We are less than three weeks away from kicking off the regular season. The Falcons and Seahawks will square off at Mercedes-Benz Stadium in 20 days – and there's just two weeks until the final roster cutdowns. Things are heating up and you've got plenty of questions, so let's get to them now. Just remember that all opinions here are mine unless noted otherwise.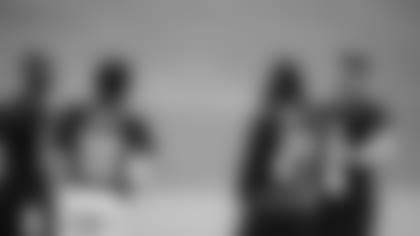 Derrick from Decatur, GA
Hey Beek. I have been following you for a very long time and my question is, what approach should the Falcons take to keep Todd Gurley healthy through the season?
Matt: Derrick, if you had a chance to read the most recent Beek's Bits – where I listed eight things I've learned from camp so far – the Falcons' approach with Todd Gurley and other veterans was one of the points. Check it out. In short, they're going to do everything they can to keep his legs fresh so that he's ready to go when needed.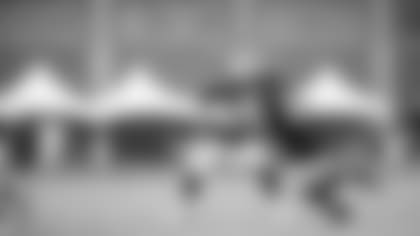 Ryan from Kennesaw, GA
Hi again, Beek. Thank you for sharing my uniform opinion. I don't understand the Matt Ryan negativity. This man, for the past 12 years, has given his heart and soul to this team. He has been crushed into the ground 369 times, (not to mention the hits and hurries) only to miss three games out of 192. Under all that pressure, he still posts a 94.6 career avg rating. Are you kidding me? This man never complains about his teammates. Throws for 51,186 yards in his first 12 years (only he and Peyton Manning accomplished). Sorry, Drew Brees. This man donates his money to the community. How do you not root for our QB?? Rise up #2 … Like you always do! Let's go Falcons!!
Matt: Ryan, there's not much else I can say (or write) after that. I think from a fan's perspective, you are spot on. Thanks for reading and for writing in.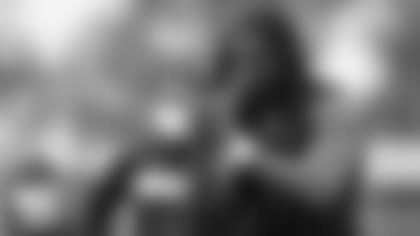 Buc from Morrow, GA
Beek … tha FREAK! Good day, kind sir. I've been wanting to write in about this but that video I just watched REALLY set me off! Takk McKinley ... it took for the Falcons to decline your fifth-year option ... to light a fire in you, and to get into the best shape of your NFL career???!!! Not that every year, as a player ... you made it your business to improve and self-motivate yourself and make yourself BETTER! So, you play year four and you play your behind off and you have the best season of your career ... and you prove to the Falcons organization that you don't wanna continue your career here and you run to the team that will offer you biggest payday. That's my take on what will happen with Takk ... he'll have his best season to date, and he'll outprice himself right out of Atlanta! Your thoughts ...
Matt: I think a lot of fans share your sentiments and your thoughts, Buc. There's a reason why we think Takk McKinley is poised to have a big season and is listed among our top 10 breakout candidates for 2020. You can read all about that list and our reasoning for McKinley right here. If McKinley isn't motivated to have a breakout season this year, then I don't know if he ever will. The table is set nicely for him, quite honestly. As for the scenario you just laid out, well, I think that's a good "predicament" to be in. The Falcons want to see McKinley succeed. They are counting on him having a productive season. And McKinley needs it as well, obviously, because he's going into a contract year. After that, let the chips fall where they may, is how I see it.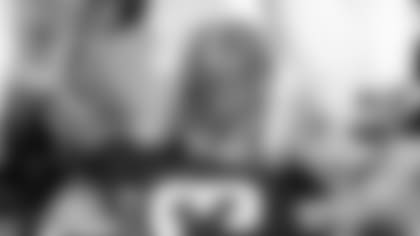 James from Decatur, GA
Just wondering if Tommy Nobis is up for nomination this year or has time ran out. In my mind he should have been in.
Matt: Hey, James. I agree with you 100 percent on Tommy Nobis. Back on Feb. 1, I wrote about what a mistake it was that Nobis didn't make the cut for the special 20-member Centennial Class. As I wrote then, it's beyond wrong. It's a travesty. Drew Pearson and Tom Flores were just selected as finalists for Pro Football Hall of Fame's Class of 2021. As far as I know, yes, Nobis should be up for consideration once again. The committee will choose from 18 finalists, including Pearson, Flores and a senior contributor to be named, and 15 modern-era finalists on Feb. 6, 2021.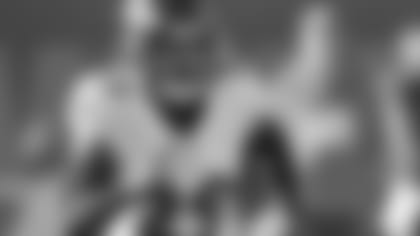 Levi from Frederick, MD
I heard that Earl Thomas was released by the Ravens. Who do you think would be interested in him?
Matt: You are correct, Levi. The Baltimore Ravens announced on Sunday that they had terminated Earl Thomas's contract "for personal conduct that has adversely affected the team." As far as some of the teams that are reportedly interested in him go, the Dallas Cowboys, San Francisco 49ers and Houston Texans have all been mentioned as teams to watch. I have not heard a thing about the Falcons showing any interest in him, just in case you're wondering.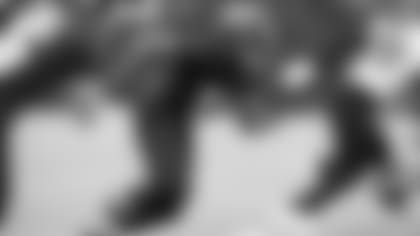 Ryan from Atlanta, GA
I think Olamide Zaccheaus will have a great year. I think it's either Russell Gage, Laquon Treadwell, or Zaccheaus will make it as the No. 3 receiver. What about you?
Matt: Your timing is interesting, Ryan, because I was just telling one of the writers for AtlantaFalcons.com during Sunday's practice that I think Olamide Zaccheaus is having an exceptional training camp so far. Yes, plenty of other players have garnered most of the headlines, but Zaccheaus continues to show up, work hard and make catch after catch. I think he has to be in the conversation for the No. 3 receiver, too.