In case you missed it, the Falcons fell to the Dolphins on Thursday night, 34-27, to fall to 0-2 on the preseason. There were a number of notable performances, and we'll get into that shortly. First, let's get to your questions and comments about the game and this team. Just remember that all opinions here are mine unless otherwise noted.
Jerry from Statesboro, GA
Beek, I pictured you with a huge I-told-you-so smile on your face the entire first half because of how well Matt Schaub played. I think Chris Odom and Jermaine Grace are two faces to watch on defense. O-line played well, too.
Matt: It astounds me how fans overreact sometimes, Jerry. I take a lot of flak from some of you for being too even-keeled at times, but if there's ever a time to not overreact, it's during the preseason. After the first preseason game, so many Falcons fans jumped the gun and said Matt Schaub was washed up and done – and that Kurt Benkert should be the No. 2 quarterback. Schaub, in case you missed it, had a dismal time while playing with a bunch of backups. Cris Collinsworth of NBC even joked at one point during the broadcast of the Hall of Fame Game that Schaub probably looked around in the huddle at one point of that game and wondered what the names were of the players surrounding him. The point is, there were a ton of inexperienced players running around that night. And Schaub's stat line was an unimpressive 4 of 10 for 14 yards passing and an interception. A week later, Schaub plays the entire first half against the Dolphins and completed 12 of 19 pass attempts for 172 yards, including a 13-play, 88-yard scoring drive to open the game. Now, Schaub is the backup quarterback and Falcons fans should hope they never see him in live action (except, maybe, during the victory formation at the end of games). But at least he reminded everyone as to why the Falcons signed him to a two-year extension back in March. That's the Schaub we all see in practice, too. And that matters, not what happened in game up in Canton, Ohio, with a bunch of third- and fourth-stringers. C'mon, folks. If you gain anything here in SFTB, hopefully it's some perspective. You can listen to me and Will McFadden speak at length about the backup quarterback situation here in the latest episode of Falcons Audible podcast, too. In that same vein, Jermain Grace is a player who has consistently stood out during camp and in the two preseason games so far. Against the Broncos, Grace made four tackles and also had a half-sack. Down in Miami, he was perhaps the defensive player of the game with five tackles and an interception. Keep an eye on him. The coaches like him, too, and have had some good things to say about him. Is a budding star? Time will tell. The offensive line did look stronger against the Dolphins, Jerry, especially in the first half. Atlanta scored two first-half touchdowns against the Dolphins, both of which were 1-yard runs. You can read more about their play here. I was encouraged, too, and it's something we all the Falcons have struggled with at times during the past two seasons.
And that brings me to today's Straight from the Beek Question of the Day (below):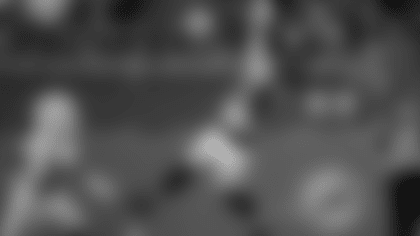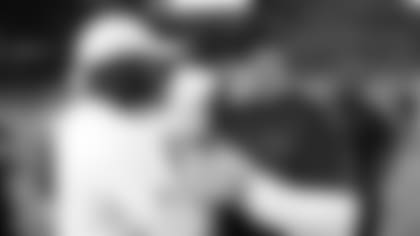 Todd from Nashville, TN
It's only preseason, but we have lost the last 10 preseason games. Winning breeds winning and this speaks volumes about our organization. You don't see the Patriots with this approach. What gives?
Matt: I've said it a lot, and I'll say it again: The preseason is about one thing, and that's evaluation. If winning was the ultimate goal, do you think the Falcons would sit so many starters? Of course not. But, in fairness to you, Todd, I will point out this little nugget. Only 11 Super Bowl winners since 1960 have finished the preseason with losing records. That's mildly interesting. And here's another fact (not opinion) to chew on: Only one team since 1960 has gone winless in the preseason and still won the Super Bowl. The team? The 1982 Redskins. And that's notable because that was a strike-shortened year and teams only played nine games during the regular season, not 16. I still don't think that's a reason to play starters and risk injuring them in games that don't count in the standings.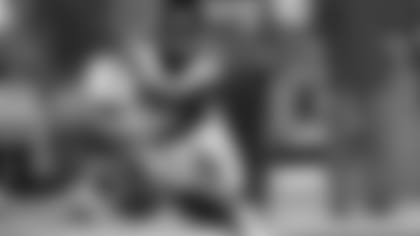 Gwen from Decatur, GA
Hi Beek and thank you for taking my question. After watching the HOF and the Dolphins games, what can be done to clean up the penalties? Is it a matter of focus? 10-15 fouls a game is hard to overcome.
Matt: Great observation, Gwen. The Falcons were penalized 12 times for 97 yards against the Dolphins. Against the Broncos a week earlier, they were flagged 12 times for 98 yards. That is not ideal, and I guarantee you that is something that Dan Quinn and his coaching staff will address once the team hits the practice fields and gets back into the meeting rooms. There were some costly one called against the Falcons defense against the Dolphins, too, that kept drives alive. The cause? Sure, it a can be a lack focus at times. It's also about poor technique and getting caught being out of position, too.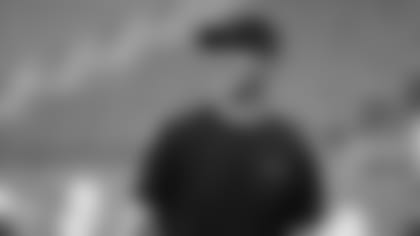 Rebecca from Woodstock, GA
Hi Matt. No question. I just pray every night that Matt Ryan NEVER gets injured. That would be a sorry day for the Falcons and for all of us fans.
Matt: And you, Rebecca, get it. I said as much while recording Falcons Audible podcast. And in case you're trying to find Falcons Audible on different platforms, here you go (please be sure to give us 5-star rating!):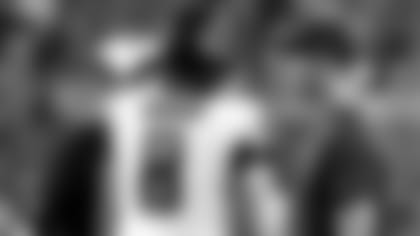 Daryan from Oakwood, GA
Hey, been big fan here. Huge improvement in offense in the first half. With last night's game being a disappointment, and many of us are angry, do you think it's time to draft a new backup?
Matt: What are you so angry about, Daryan? If it's the dumb penalties, I get that. If it was missed opportunities, like the dropped interception that would've been pick six by Hamp Cheevers, I can see why you might be bummed out. The dropped passes during the last two games? OK, I hear ya. But what else has you so angry? You want to draft a new backup? I don't think you burn a draft pick on a quarterback with a healthy Matt Ryan under center, especially when you have a capable backup still in Matt Schaub. And last night Schaub showed that he's more than capable.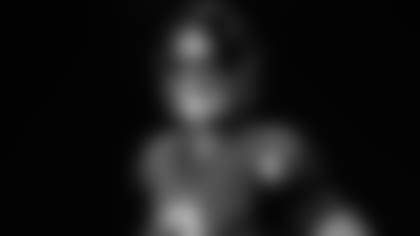 Steve from Athens, GA
What would the Falcons have to do to be in line to get a quality quarterback in the next two years?
Matt: They have one now, Steve. In fact, he's the best one to ever put on a Falcons uniform and is still at the top of his game. His name is Matt Ryan. You'll see plenty of him this season.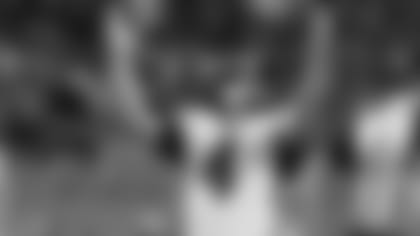 Thomas from Oakwood, GA
What happened to Matt Bryant, the Falcons kicker ... one of the all-time best?!?
Matt: In case you missed it, Thomas, the Falcons parted ways with "Money" Matt Bryant back in early February. You can read all about that move right here. And you're right; Bryant left as the Falcons' all-time leading scorer. The Falcons have Giorgio Tavecchio now as their kicker and last year he converted all five of his field goal attempts. So far this preseason, Tavecchio has made three of four field goal attempts. His only miss was a 54-yard attempt against the Broncos that came up short.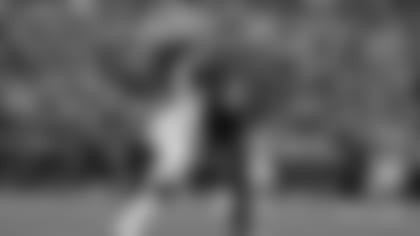 Previous #beekpoll results MAILBAG
Do you have a question about the Falcons that you want answered? Ask a question here and it could be posted on AtlantaFalcons.com.
Do you have a question about the Atlanta Falcons (or anything football-related) you'd like to ask Matthew Tabeek? If so, submit it here. Please remember to include your home state (or country if you live outside the U.S.). Thanks for reading SFTB!