The Falcons are down in Florida to take on the Miami Dolphins on Thursday night, a game in which some regular starters could see the field for very limited action for the first time this preseason. There's still plenty to settle between now and season opener on Sept. 9 in Minneapolis and the questions are coming. So, let's get to them. Just remember that all opinions here are mine unless otherwise noted.
Jacob from Denver, CO
BEEK! First time writing in. A few questions on the defense: Is Isaiah Oliver primed to be a reliable second CB? Do you anticipate the 5-2 or 3-4 scheme to be our base defense? Is Damontae Kazee going to be featured in nickel packages?
Matt: Let's hope Isaiah Oliver (pictured above) is primed to be a more-than-reliable starting corner, Jacob, because that's where he's penciled in. In case you missed it, Dan Quinn named Oliver the starting cornerback during the offseason, not long after the team parted ways with Robert Alford (who then signed the Arizona Cardinals). Oliver is starting opposite of Desmond Trufant right now. On the latest episode of Falcons Audible podcast, Will McFadden and I discuss Oliver and what we hope to see from home in the second preseason game against the Dolphins on Thursday night. And in case you're trying to find Falcons Audible on different platforms, here you go (please be sure to give us 5-star rating!):
As far as any scheme changes go, I think you're going to see some different looks from Dan Quinn's unit, but not wholesale changes. Quinn believes in his defense, and he should – and he'll adapt to the players he has on this roster. Quinn values versatility because it allows him to be more creative in some of the looks he can put on the field to confuse offenses. I expect the Falcons to be more aggressive, blitz more at times, and think they will put a number of different personnel packages on the field – nickel, 5-2, etc. One of the reasons why is because I believe they'll find ways to get playmakers like Damontae Kazee on the field more. Defenses around the league are employing more nickel packages because, let's face it, it's a passing league. I think you've got to get Kazee on the field as much as possible and he proved last season that he can be a difference-maker. Oh, and welcome to Straight from the Beek, Jacob!
And that leads to me a solid Straight from the Beek Question of the Day.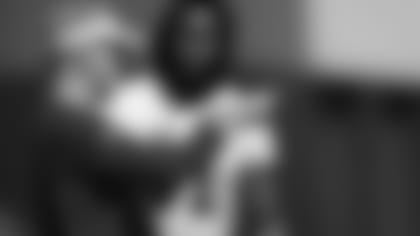 Craig from Glasgow, Scotland
Hi Beek, big fan of your column. I always found (former offensive coordinator) Steve Sarkisian to be a boring and quite predictable OC. Do you think we're going to see a more inventive offense this year, more like the style Kyle Shanahan ran?
Matt: Scotland? Love it. And I appreciate the kind words, Craig! OK, let's go back and look the numbers because, as we all know, the stats don't lie. If there's one way to sum up the offense during the previous two seasons, it's that the Falcons often had a lack of balance. In 2018, the Falcons had the sixth-best offense in terms of total yards, averaging 389.1 yards per game, but they were not a balanced offense by any means. Atlanta averaged 98.3 rushing yards, 27th in the league, while throwing for 290.8 yards per game, the fourth-most. The Falcons averaged 25.9 points per game in 2018, 10th-most in the NFL, but they scored no more than 20 points during their five-game losing streak. They also had issues protecting Matt Ryan, who was sacked 42 times in 2018. Now, to your question. While we have not seen the Falcons' starting offensive unit take the field in an actual game yet this year, we have watched them practice throughout training camp. At this point, all we can do is look for clues – different formations, different personnel packages, different routes – and merge those observations with what the Falcons have a history of running with Matt Ryan under center along with Dirk Koetter's previous offenses. We talked about Koetter's influence on the offense in the latest episode of Falcons Audible podcast, too. You should give it a listen. Even though they'll continue to be very vanilla throughout the preseason (with the playbook and play selection), I think the Falcons will be more aggressive in the passing game, more so than the previous two seasons. I think you'll notice a difference in the types of routes the receivers will be running, too. Keep an eye on that. I think they'll do a much better job of protecting Ryan back there and I expect the run game to improve – they'll run it more efficiently on a consistent basis. Having a healthy Devonta Freeman back there will be huge, too. Hope that helps.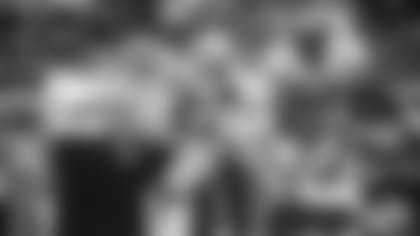 Keith from Waycross, GA
Hey, Mr. Beek. Why don't the Atlanta Falcons go back to the red helmet, red jerseys and white pants? To me, they are the best-looking uniforms.
Matt: Look, I love that color scheme as well, Keith. If I had to pick my favorite Falcons uniform combination, it would the ones they wore during Deion Sanders' rookie season (pictured above). And let's clear something up on the topic of uniforms while we're on it. In order for the Falcons to change uniforms, they would have to give the league proper notice – and there are strict deadlines that have to be met (I believe it's March 1 of the prior year, but I'll double-check that). It might seem like a small detail to casual fans, but any changes to logos, fonts or color schemes is a big deal (think merchandise and any place where an NFL team logo appears). And in case you're wondering, under NFL rules, teams can't replace a uniform more than once every five years (so the Falcons are good to go there). Once the requests are made and the changes are approved, a rollout date (or season) can be set. Teams can wear alternate uniforms, but they cannot change the color of the helmet under current league rules. Like last season, the Falcons will wear the retro-looking black uniforms three times this season. Stay tuned for dates.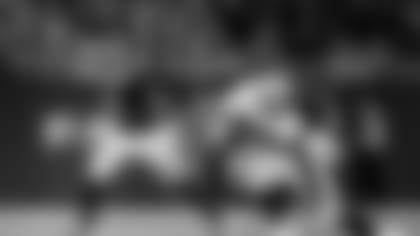 Will from Hampton, GA
Beek, very little has come out of the Branch regarding Kurt Benkert and his injury. Maybe I have missed it, and I have been checking in daily, so what's the story?
Matt: You must've missed Tuesday's story and alert we sent out via the Falcons new app about Kurt Benkert, Will. The Falcons announced that they placed the second-year quarterback on injured reserve. In a corresponding move, the Falcons agreed to terms with offensive lineman Tommy Doles. Benkert played well in the preseason opener against the Broncos. Speaking of the new app, be sure to download the latest version of it for your phone. It's literally a completely different app – and so much better in my opinion. Look for much more details to come out about it on AtlantaFalcons.com.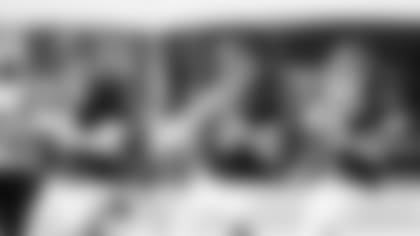 Sam from somewhere in the United Kingdom
Hey, Beek! British Falcons fan since '08 writing in for the first time. Do you think Kurt Benkert could supplant Matt Schaub as QB2 of the future? He looked pretty good in the HOF game pre-injury.
Matt: I think if Kurt Benkert was able to build on his performance from the other night up in Canton, that he could have made things very interesting, Sam. Unfortunately for Benkert, he has been placed on injured reserve and Matt Simms is now the No. 3 quarterback. The good news is that Benkert continues to improve and that'll bode well for his future, whether it's with the Falcons or another NFL team. He showed a lot of positives against the Broncos, and his numbers could have been even better if the receivers had held on to a few of those balls. Also, thanks for writing in and welcome to SFTB!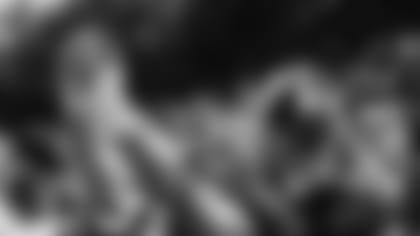 Matt: Hey there, Alton! This forum is all about you guys – the Falcons fans, even Tae TrueFan from Atlanta. I'll answer any question that's fit for print, and that goes for any criticisms you might have of me. Now, I'll never attack a person on a personal level, that's just mean-spirited and I have zero tolerance for that. However, I will attack or challenge a person's logic when it comes to football … or a lazy narrative, if that makes sense. Anyway, I appreciate the support, as always! Thanks for writing in.
Previous #beekpoll results
In Wednesday's Straight from the Beek, I asked readers which player surprised them the most during the Falcons' preseason opener against the Denver Broncos up in Canton, Ohio. MAILBAG
Do you have a question about the Falcons that you want answered? Ask a question here and it could be posted on AtlantaFalcons.com.
Do you have a question about the Atlanta Falcons (or anything football-related) you'd like to ask Matthew Tabeek? If so, submit it here. Please remember to include your home state (or country if you live outside the U.S.). Thanks for reading SFTB!
Take a look at some of the best Falcons fits as the team heads to Miami to face the Dolphins Thursday night in the first preseason game.