What we don't know is when exactly, but that'll change in the coming weeks.
So, with that said, let's take a closer look at the Falcons' 2019 slate. Just in case you need a refresher, here are the opponents: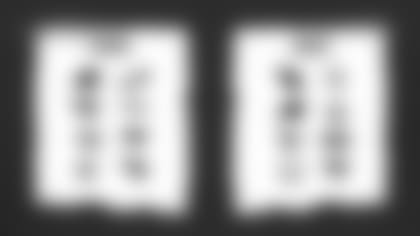 1. Those frequent-flyer miles are getting a boost
The first thing that jumps off the screen is the increased travel the Falcons will be doing in comparison to last season. Now, I've seen a number of different outlets calculate the mileage for NFL teams in the past, and the numbers sometimes vary. So, I went ahead and did the math myself – and I used air miles, not driving miles.
In 2018, the Falcons traveled a total of 8,243 miles for their eight road games against the Eagles, Steelers, Redskins, Browns, Saints, Packers, Panthers and Buccaneers. The Falcons had two just games outside of the Eastern Standard Time zone last year – at New Orleans on Nov. 22 and at Green Bay on Dec. 9.
This season, that number comes close to doubling. The Falcons will log a total of 13,654 miles through the air this year and they'll play in all four time zones.
Eastern: Bucs, Colts and Panthers
Central: Saints, Texans and Vikings
Mountain: Cardinals
Pacific: 49ers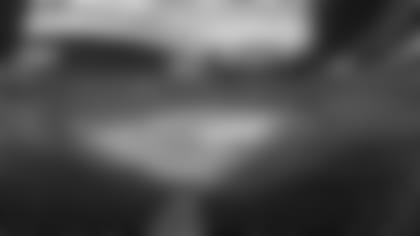 2. Dome, sweet dome?
So about those winter coats, hats and mittens you stocked up on for 2018. I have some bad news for you: You won't be needing them this year.
Last season the Falcons had five games scheduled in cities that are considered to be cold-weather climates come fall and winter – Green Bay, Cleveland, Pittsburgh, Philadelphia, and Washington, D.C.
Fortunately for the Falcons (and they're loyal fans who travel to away venues), only two of those games were actually played in chilly conditions: The Browns and Packers games. The rest were played in either warm or pleasant temperatures.
Hey, the Falcons might've finished 3-5 on the road last year but you can't blame Mother Nature.
The good news for 2019 is that you can keep the winter coats and mittens at home if you're planning on catching a Falcons road game.
Why? Well, 13 of the Falcons' 16 games will be played under a roof. Eight of them, obviously, will be played at home (you may order your tickets here and you're welcome). Take a look at the list of venues for yourself:
Cardinals: University of Phoenix Stadium
Texans: NRG Stadium
Colts: Lucas Oil Stadium
Vikings: U.S. Bank Stadium
Saints: Mercedes-Benz Superdome
Falcons: Mercedes-Benz Stadium
Let's hope the schedule-makers are kind to the Falcons and set at least two of those outdoor matchups – in San Francisco and Tampa – in November and December.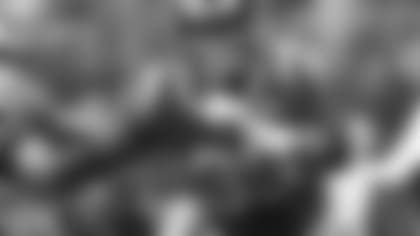 3. Formidable foes for the Falcons
The Falcons are tied with the Colts for the seventh-toughest schedule heading into 2019. The Falcons' opponents finished with a .518 winning percentage last year and nine of their 13 foes had winning records.
Here's how the Falcons' opponents finished up in 2018:
Los Angeles Rams (13-3)
New Orleans Saints (13-3)
Houston Texans (11-5)
Indianapolis Colts (10-6)
Seattle Seahawks (10-6)
Tennessee Titans (9-7)
Philadelphia Eagles (9-7)
Minnesota Vikings (8-7-1)
Carolina Panthers (7-9)
Jacksonville Jaguars (5-11)
Tampa Bay Buccaneers (5-11)
San Francisco 49ers (4-12)
Arizona Cardinals (3-13)
Six opponents were playoff teams a year ago. The Saints and Rams were the No. 1 and 2 seeds in the NFC while the Seahawks and Eagles were the fifth and sixth seeds, respectively. In the AFC, the Texans were the No. 3 seed and the Colts were a sixth seed.
For what it's worth, two of the Falcons' opponents have more difficult schedules on paper. The Jaguars have the third-toughest schedule (.531 win percentage) and Texans are right behind them sitting in fourth (.527).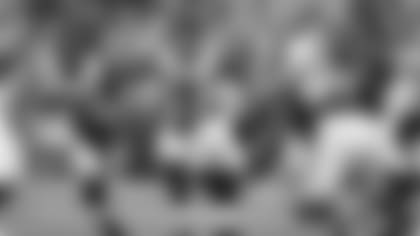 4. Evenly matched against the AFC South, sort of
When looking at the Falcons' head-to-head records against the AFC South, one thing jumps off the screen: They're evenly matched, except when it comes to playing the Colts. Check out the Falcons' all-time records against each team:
Texans: 2-2
Jaguars: 3-3
Titans: 7-7
And then there's that other team.
The Falcons' last win over the Colts was on Nov. 6, 2011, in Indy. Matt Ryan completed 14 of 24 passes for 275 yards and tossed three touchdowns – two to Julio Jones – in a 31-7 romp. Jones had a huge day, by the way, catching just three passes for 131 yards (one score went for 80 yards).
Prior to that, the Falcons' only other win over the Colts was back on Dec. 6, 1998 – a 28-21 decision. Chris Chandler (20 of 28 for 297 yards and two touchdowns) outplayed Peyton Manning, who was picked off twice in the Georgia Dome.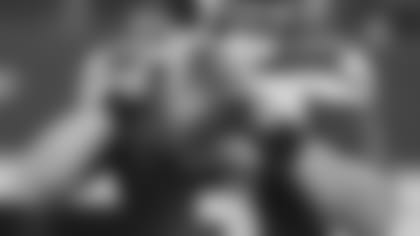 5. Impressive list of quarterbacks
We all know how good Matt Ryan is, but the Falcons defense is going to face some pretty good signal callers in 2019, including the usual suspects in the NFC South. They're listed in alphabetical order below:
Drew Brees
Kirk Cousins
Nick Foles
Jimmy Garoppolo
Jared Goff
Andrew Luck
Marcus Mariota
Cam Newton
Josh Rosen
Deshaun Watson
Carson Wentz
Russell Wilson
Jameis Winston
Now, that list could certainly change. If you've been playing close attention to any of the pre-NFL Draft talk, there is a ton of speculation as to what the Cardinals might do with the No. 1 overall pick.
Will Arizona and first-year coach Kliff Kingsbury pick Kyler Murray? Maybe. But there's a good chance that the Cardinals might take last year's Heisman Trophy winner and still keep Rosen. Stay tuned.
Regardless of what happens with the Cardinals, the Falcons' defense will be tested this season.