FLOWERY BRANCH, Ga. – Kicker Matt Bryant, affectionately known as "Money Matt," will not return for the 2019 season after the Atlanta Falcons declined his team option on Wednesday.
Bryant, 43, signed with the Falcons prior to the 2009 season, and leaves Atlanta as the leading scorer in franchise history with 1,122 points. His 158 points in 2016 is a Falcons single-season record.
"Matt Bryant will be remembered as one of the greatest Falcons of all time," Falcons owner Arthur M. Blank said.
"He is the leading scorer in the history of the team with 1,122 points and made countless memorable and game-winning kicks. His reliability and dependability were unmatched and he has been unflappable in pressure-filled moments. Matt has represented our organization and city so well on and off the field by living our core values through hundreds of hours of community service. He was rightfully recognized as our Walter Payton Man of the Year in both 2013 and 2014. We are deeply grateful for his contributions to the Atlanta Falcons and wish Matt, his wife Melissa and their children all the best in the future."
Bryant, however, still intends to play in 2019. On Tuesday night, he tweeted as much.
And on Wednesday morning, Bryant confirmed on Twitter that he was indeed parting ways with the Falcons.
Bryant owns a slew of other team records and earned his nickname after nailing a number of game-winning kicks. Bryant owns franchise records for most points in a season (158), most point after touchdowns (372), and field goals made (250). In 2018, Bryant made 20 of 21 field goal attempts (95.2 percent) and 33 of 35 extra point attempts (94.3).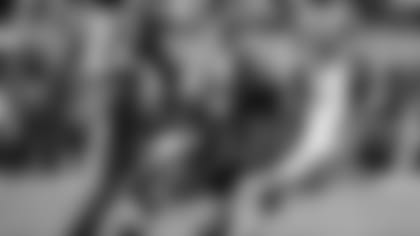 "I am extremely grateful for everything that Matt Bryant has done for this organization over the last 10 years," general manager Thomas Dimitroff said. "There is no doubt he is one of the all-time great Falcons as he's been an integral part of our success. This was a difficult decision but one that was necessary for us to move forward into 2019. We have the utmost respect for the person and the player that Matt is, and we wish he and his family the best going forward."
Bryant drilled a 59-yard field goal against the Kansas City Chiefs on Dec. 4, 2016, which is the longest in Falcons history.
The list of memorable kicks Bryant has made in his 10 seasons with the Falcons is a long one:
2010: Bryant kicked a 46-yard field goal in overtime on the road against the Saints
2012: Bryant booted a game-winning field goal from 55 yards out to preserve Falcons' undefeated season against the Raiders
2013: Bryant hits a 49-yard game-winner in a 30-28 playoff win over the Seahawks
2014: Bryant hits a 51-yarder to tie game as time expired in the season opener against the Saints before booting a 52-yarder to win the game in overtime
2016: Bryant made a franchise-best 59-yard field goal against the Chiefs
2016: Bryant's extra-point makes against the Packers him the all-time franchise leading scorer
2018: Bryant nails a 57-yard field goal against the Buccaneers
2018: Bryant's 37-yard game-winning field goal against the Buccaneers in the season finale (pictured above) ends up being his last kick as a Falcon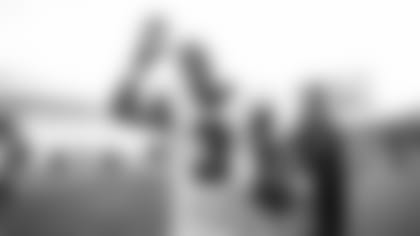 Bryant entered the league in 2002 and signed with the New York Giants. He bounced around with a number of teams, before signing with the Tampa Bay Buccaneers in 2005. In 2006, Bryant nailed a career-long 62-yard field goal.
After four seasons in Tampa, Bryant signed a free-agent deal with the Falcons in 2009.
"Matt Bryant is a true competitor and one of the most dependable players I have ever worked with," Falcons coach Dan Quinn said. "He proved that time and time again through his focused approach and demeanor. Moves like this are always difficult because we know how much he meant to this brotherhood and this city. We thank him for his contributions to the team."
For his career, Bryant has made 388 of 450 field goal attempts (86.2 percent) and has converted 553 of 560 points after attempts (98.8 percent).
Take a look at some of our best images and most memorable moments of kicker Matt Bryant. Bryant signed with the Falcons in 2009 and leaves Atlanta as the leading scorer in franchise history with 1,122 points.