FLOWERY BRANCH, Ga. – When Falcons kicker Matt Bryant graduated from Baylor University in 1998, he made a pact with himself.
He gave himself a four-year window to try and fulfill his dream to play in the NFL. If he was unsuccessful, he would give up on his life-long dream and pursue a career outside of football.
With no invitation to the NFL combine or any private workouts with teams for that matter, Bryant went undrafted in 1999 and knew he would have to find a different way to make a living.
Bryant moved back in with his parents in Bridge City, Texas, and took a job working at a local pawn shop owned by his former tee-ball coach and managed by his best friend at the time.
During his lunch hour, Bryant would often head to a local school to go kick. If an NFL team came calling with an opportunity, he wanted to be ready.
Bryant used to keep a bag of footballs in the back of his truck and if he hadn't kicked in a while, he would stop off at an empty field and kick at a tree – his makeshift goalposts.
"There were times where [I said to myself], 'What if someone calls you tonight and wants you to come fly in the morning and workout? You're going to be pretty upset with yourself because remember you said you would give yourself four years to chase this dream,'" Bryant said.
Fast-forward two years, Bryant was invited to a camp in Reno, Texas. Not knowing what to expect, Bryant went. Little did he know that every NFL special teams coordinator would be present.
Bryant scored his first workout with an NFL team – the New York Giants. He played for New York during the 2002-03 seasons and then was released when a new coaching regime took over.
Bryant prefers to not count the 2004 season. He says he was a "journeyman" filling in for teams as injuries took place. He played games with both the Indianapolis Colts and Miami Dolphins at different points during that season.
The following season, the Tampa Bay Buccaneers called and Bryant's career took off. He played with the Bucs from 2005-09 and nailed 82 percent of his field goals.
In between being released from Tampa Bay and signing with the Atlanta Falcons, Bryant played in the United Football League – a small professional football league that lasted only four seasons (2009-12) – to show he could still play.
Bryant signed with the Falcons later in 2009 and went on to become the franchise's all-time leading scorer.
Bryant's journey hasn't been easy by any means but his consistent approach has kept him on top of his game for 17 years now.
"I just wanted to play in an NFL game [at first]," Bryant said. "Then it became, you know what, do good today so they'll let you come back tomorrow. Every day is a new day and it's a different day. Each year, it's like, 'Are they going to cut me this year type of thing?' Always trying to prove yourself."
That's exactly what Bryant does each and every day. Even at the age of 43, he's proved to be one of the most reliable players on the Falcons' 53-man roster.
Bryant owns the following records in franchise history: Most points in a career (1,122), most points in a season (158 in the 2016 season), most PAT's made (372), most field goals made in a career (250) and the longest field goal made at 59 yards against the Kansas City Chiefs on Dec. 4, 2016.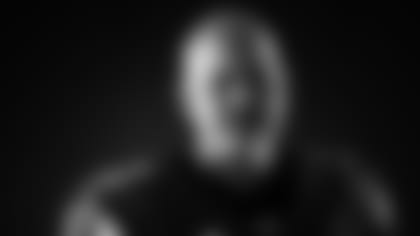 When asked what stands out most about Bryant's ability to have been able to so good for so long in the league, Falcons coach Dan Quinn echoed what many say about the longtime kicker: consistency.
"I think that one thing that always strikes me with Matt Bryant and he's said this to the team before is that he literally treats every kick the same," Quinn said. "It's the ones at practice, it's the one that we did at training camp, it's the ones that we did in the game. Each one has the same approach for it and I know that's easy to say but it's harder to do. To say every day at practice can you have the same focus, the same intent to hit it like you're going to hit it in the game. [He] definitely has been a model of what it could look like in terms for your preparation and how you go about practice."
That consistency and approach allows Bryant to be ready at any given time in any type of game situation.
"[I treat] each kick as [if it is] a kick to win the Super Bowl so if that opportunity ever came, mentally I've already done that," Bryant said.
Bryant has made 388 field goals out of 450 attempts in his 17-year career good for an 86.2 completion percentage. He's made 553 of his extra points, only missing seven in his career.
His preparation and consistency are highly respected by his teammates – especially Matt Ryan, someone who might appreciate what Bryant's been able to do more than anyone else.
Bryant and Ryan have played together for all but one season (2008). And when offensive drives have been stalled and the Falcons have been in need of points, there's not been one player Ryan could count on more.
"It's been amazing to play with Matt for as long as I have," Ryan said. "He's been incredibly reliable and so consistent for the better part of the decade that we've been able to be teammates and I think all of our offense has always felt like if we just got it to a certain marker, Matt was automatic and he was going to make those kicks and he did. That won us a lot of games. His ability to knock in field goals in critical situations, just his consistency from the first play of the game to the last play of the game, doesn't matter what it was, he approaches every kick the same way and he's been a huge part of our success."
Bryant has endured some injuries this season that have caused him to miss practice and three games, but by no means does he want to call it a career after the year.