With the NFL combine underway in Indianapolis this week and the new league year about to kick off on March 18, the Falcons and everyone here in Flowery Branch are locked in on the 2020 season, folks. I'm getting lots of questions about the roster, draft and the new uniforms about to be unveiled, so let's get to them now. Just remember that all opinions here are mine unless otherwise noted.
But first … remember, folks, Super Bowl is two words and capitalized. If you want to win it, at least know how to spell it.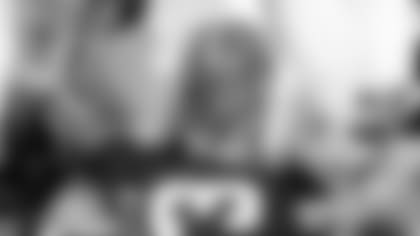 Rick from Eatonton, GA
Hiya Beek. I was going to just let it go, but I can't. I CANNOT BELIEVE they snubbed The Great Tommy Nobis!! I'll never badmouth anyone who is selected to the HOF, but not voting in Tommy Nobis is just crazy. OK, rant over, SMH.
Matt: I am 100 percent with you, Rick. And the reason why they did is even worse, in my opinion. Falcons fans, it's time to rally the troops on this one and make some noise. I want to be very clear about this one: Tommy Nobis should be in the Pro Football Hall of Fame.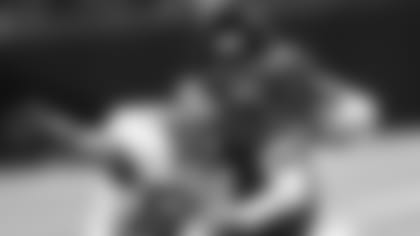 Johnnie from Clarks Summit, PA
Quick question Mr. Beek. Can we apply the franchise tag on Hoop? I don't believe I've seen anything about that possible scenario. GO FALCONS!
Matt: Yes, the Falcons could place the franchise tag on tight end Austin Hooper, but it could be pricey. Joe Corry, my friend and former coworker at CBSSports.com, is a former player agent and he projected the 2020 tag projections. According to Corry, the projected franchise tag for tight ends will be $10,703,000 this coming year. When you factor in the one-year deal Greg Olsen just reportedly inked with the Seahawks, it seems likely that Hooper will command top dollar on the open market (and he's earned that). You can't keep every single player on your roster under the salary cap. The Falcons have already dished out big-money deals to players like Julio Jones, Grady Jarrett, Deion Jones, Matt Ryan, Jake Matthews, Devonta Freeman and Desmond Trufant in an effort to keep their core players together. Like every single team, they'll have some tough decisions to make personnel-wise and it'll be interesting to see what they do as we get ready to head into free agency and the NFL Draft. Stay tuned.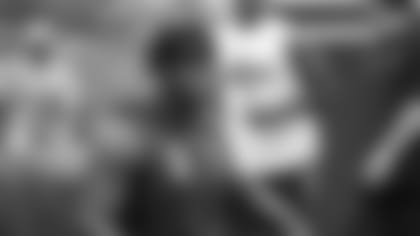 Exavira from Rentz, GA
Hey Beekaroo! I was just wondering who you would like to see us grab with our second second-round pick. If we address the TE, I say: Kmet, Pinkney, or a sleeper like Adam Tratman out of Dayton (Tony G. Jr) If we go running back, I say: Of course, Swift but he won't be there, Taylor, J.K. Dobbins, or a sleeper like Edwards-Helsire. If we go interior defensive lineman, I say we look at: Marlon Davidson, Raakwon Davis, Rashard Lawrence, or a sleeper like Neville Gallimore. If we want a defensive back, I say we look at: A J Terrell, Jaylon Johnson, Jeff Glaney, or a sleeper like Cameron Dantzler. Who would you pick? Remember the post is your opinion only. Lol
Matt: It's pretty clear that the Falcons must address defensive line this offseason, specifically the edge rusher position. Cornerback and offensive line (left guard) are two fairly pressing needs, too. Depending on what happens with the Falcons and free agency, I could see tight end, running back and linebacker also being positions that could end up becoming priorities this spring and summer. I think the Falcons will go defense first, preferably defensive end, at 16. On Day 2 I think it's wide open, Exavira. It would not surprise me at all if they walk away with a cornerback and running back on Day 2. I'd prefer an offensive lineman and cornerback. It's so hard to predict, especially when we haven't even started free agency yet. But there you go.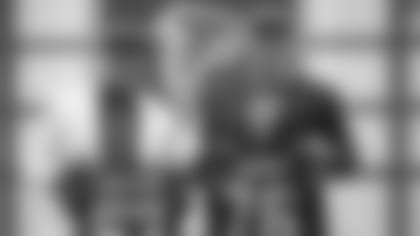 Delmond from Maryville, MO
Hi Beek! Just wanted to say thank you for all your hard work you put into the column! I enjoy reading it. I hope that we draft someone who can immediately be a difference-maker!! I don't care which side of the ball. I was also wondering how many times you have been right about who the Falcons are going to draft? Let's Go Falcon fans, rise up!!!
Matt: Well I appreciate that quite a bit, Delmond. Thank you. As far as being right on the draft, it's really about trying to project what will happen with the picks right before the Falcons pick as much as it is trying to peg down where the Falcons will go position-wise. Last year in my final mock draft, I was convinced the Falcons would go offensive line – and I was right. But I thought they'd go with Andre Dillard out of Washington State (who ended up going to the Eagles in the first round). I had Chris Lindstrom going in the first round in all of my mock drafts, but to the Vikings. And I did not see the Falcons trading back up for a second offensive lineman, tackle Kaleb McGary.
Barry from Rex, GA
Hey Beek. Read your column regularly. Orlando Ledbetter came out, as you may be aware of, and criticized the coach for not playing his regulars enough during the preseason to get them ready for the season. The last two years the Falcons have opened the season looking flat and woefully unprepared. What is your take on why the Falcons have gotten off to such a slow start the last two seasons and what must they do differently to fix the situation?
Matt: I'm not going to comment on what may have been reported in other media outlets, but I did ask Falcons coach Dan Quinn about the importance of starting quickly (vs. enduring another slow start) and I can tell you it's a priority to him. Quinn knows how important it is to start quickly vs. the alternative and he said it's actually been a part of his offseason evaluations. If you'd like to listen to what Quinn had to say, check out what he had to say on Bird Noises podcast above.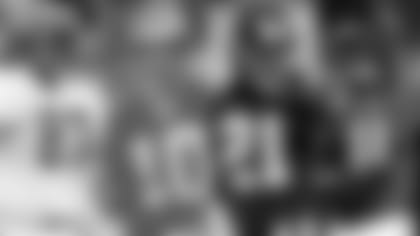 Ben from Rochester, NY
Hey Beek, I know you're not allowed to say much on the new uniforms, but can you answer this: Will the Falcons be adding a new color to the mix (say, gold?) or are they sticking with just red, black, and white on the proverbial "Falcon color wheel"? Thanks!
Matt: I promised that I would say a word about the uniforms until they're officially unveiled in April. Look, the Falcons are still going to be the Falcons. These new uniforms are definitely different. But I won't get into the nitty-gritty details. If you've listened closely to Falcons owner Arthur Blank and coach Dan Quinn, they have commented about the uniforms and each has provided some subtle hints. MAILBAG
Do you have a question about the Falcons that you want answered? Ask a question here and it could be posted on AtlantaFalcons.com.
Go ahead, ask the Beek
Do you have a question about the Atlanta Falcons (or anything football-related) you'd like to ask Matt Tabeek? If so, hit the link. Please remember to include your home state (or country if you live outside the U.S.). Thanks for reading SFTB!