The Atlanta Falcons are busy evaluating their own staff and the roster right now with offseason in full swing. The combine kicks off at the end of the month and free agency starts on March 18. Meanwhile, you've got plenty of questions, so let's get to them now. Just remember that all opinions here are mine unless otherwise noted.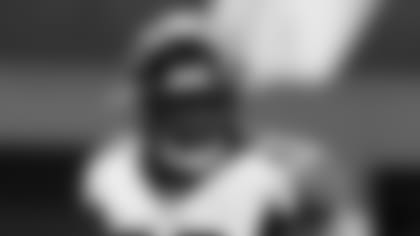 Abubakar from Atlanta, GA
Hey, Beek. I've been a Falcons fan for quite some time now and I'm younger than you might think. Anyways, what are you thinking about the safety position. Keanu Neal has been injured for two straight seasons and Ricardo Allen recently had surgery. What are your thoughts?
Matt: There's no doubt that the safety position has been hit hard the last two seasons with various injuries. Right now the Falcons just need to see Keanu Neal back, performing like he's capable of playing and on the field for a full 16-game slate. The Falcons picked up Neal's fifth-year option and he's set to become an unrestricted free agent following this season. It's a big year for him. I also think that the defense played much better in the second half of the 2019 season when they moved Damontae Kazee from nickel corner to safety. Now, that move wasn't solely responsible for the turnaround, but his play certainly contributed. I think they're going to have to figure what to do long-term with Kazee, Neal and Ricardo Allen, who also played well down the stretch.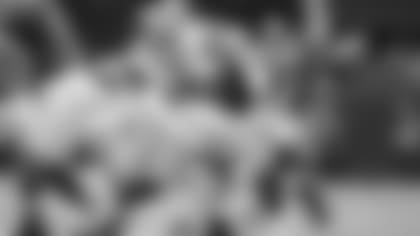 Anthony from Warner Robins, GA
Hey Beek! Thanks for the answer in the last column. I got another for you: I've been reading on Twitter that Dante Fowler wants to play in Atlanta. Have you heard the same things? And would he be a good fit with our beloved Falcons? Keep up the great work on the column, Beek!
Matt: OK, I've been getting a lot of emails and questions about Dante Fowler. Let's clear some things up. Fowler had 58 tackles and 11.5 sacks last season for the Los Angeles Rams, by far his best season in the NFL. Fowler also signed a one-year deal with the Rams in 2019 for $12 million and he's now set to become an unrestricted free agent on March 18. Those are the facts. Now, there was a mailbag published – sort of like this one – by Tony Pauline, an NFL Draft analyst for the Pro Football Network. He was asked what he thought the Falcons might do for a pass rusher after the recent news regarding Vic Beasley. And this is what Pauline wrote: "I think they'll look towards free agency first. Keep this in the back of your mind – Dante Fowler is coming off of a terrific season and is now a free agent after signing a one-year deal with the Los Angeles Rams in 2019. I'm told Fowler wants to play in Atlanta for the Falcons. It's going to cost a pretty penny, but if the Falcons offer Fowler a competitive offer I think he ends up in Atlanta." Pauline did not say who that information came from and, to me, it sounds secondhand. It's a rumor and speculation on his part. When a player hits free agency, they want to get the best deal possible – and they need leverage. The more bidding wars (real or not), the better for the player. Does Fowler want to play in Atlanta? Maybe, but I don't know. Does he like it in Los Angeles? Maybe, but I don't know. Do the Falcons need pass rushers? Yes, they do. Can Fowler replicate his 2019 season for years to come? Maybe, but last year was his first double-digit sack season. I think he's really talented and I wouldn't mind seeing him in a Falcons uniform – for the right price. The Falcons need an edge rusher (or two) as well as help at cornerback, the offensive line (left guard in particular). They could end up with voids to fill at several other positions, including tight end, linebacker and running back, too.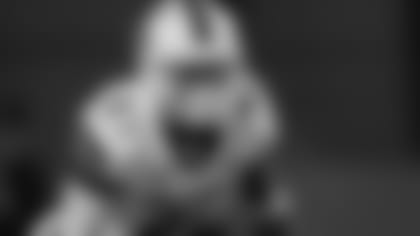 Daz from Norfolk, VA
Hey Beek! First time writer here. I'm from Norfolk, Va., but moved down here to Atlanta to be able to see my birds ball! I went to the same high school with Kam Chancellor and LaRoy Reynolds who used to ball with us. I want to know is, what you think about the CB Amik Robertson from Louisiana Tech? I can see him as another Damontae Kazee or even Tyrann Mathieu. Do you think we could possibly get him in the second or third round? I think he'd add to that speed and toughness that we look for.
Matt: Hey, Daz. I totally get the Amik Robertson comparisons to Tyrann Mathieu. Chris Hummer of 247sports.com wrote about the similarities back in August, noting that both players ate "5-foot-9, can play in the slot or on the outside and aren't afraid to stick their nose in the opposing backfield." Robertson is a scrappy who likes to talk, which would also remind Falcons players of Damontae Kazee. Robertson put up solid numbers that last three season at Louisiana Tech and finished with 184 combined tackles and 14 interceptions. Yes, I think he could end up being taken on Day 2 or Day 3 of the draft, but it'll be interesting to see how he tests at the NFL combine at the end of the month. If he runs well, it could help his stock a ton.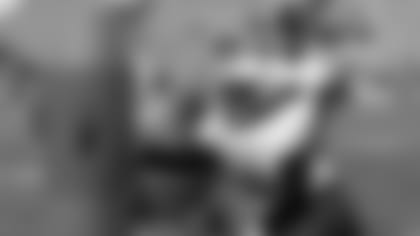 Johnnie from Clarks Summit, PA
What up, Beek? I believe we should draft DL with our first two picks. A pass rush is a secondary's best friend, IMO. We need to address the LG position with free agency. If our O-line can get off the ball and run block, then the RB position will take care of itself, not to mention pass protection. I believe we are set on the right side of our O-line. We may need to draft Alex Mack's replacement though. Thanks for all you do, and I always look forward to reading SFTB. GO FALCONS!
Matt: The best defensive tackle in this draft class is Derrick Brown, and I think he might off the board in the first three picks of this draft. You can check out my latest mock draft if you want to see where I have Brown going as well as how I think things could play out before the Falcons pick at No. 16 in my first mock go-round this offseason. That said, I don't think Brown will be an option for the Falcons unless they trade up (and I don't think they can afford to do that, either). However, there are some solid players who should be available in the second and third rounds of this draft. Two names I think you should keep an eye on are N.C. State's Larrell Murchison and Texas A&M's Justin Madubuike.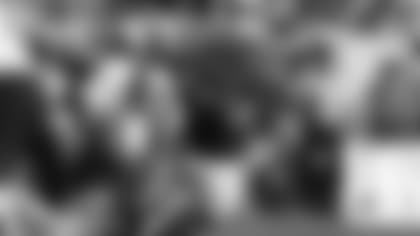 Rodney from Macon, GA
I know we need an edge rusher, but don't you think that we need a three-down DL to go next to Grady Jarrett to shore up the middle?
Matt: Yes, of course I'd love to see another stud lined up next to Grady Jarrett. As I noted above, a dream scenario for the Falcons would to somehow snag former Auburn Star Derrick Brown. But I think Brown will be off the board early in this draft. The Falcons might have to wait until Day 2 to take a defensive tackle. Right now an edge rusher is a higher priority.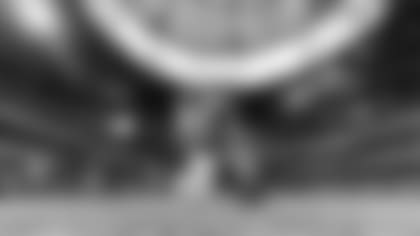 Richard from Cataula, GA
Beek! Help me. Say it ain't so, say it ain't so! Two questions ... I've heard and read things that we won't be able to bring Austin Hooper back. I'm kind of flipping out a little because we need him. Dude has improved more and more every year. Look, I know we gotta lose some guys and the D has to be better, but is it feasible to cut Devonta Freeman, because we can get RB in FA or the draft or both and cut elsewhere? Not sure of salary implications. Also, even if we get FA edge, wouldn't we still draft a couple of those too for depth purposes and future? Thanks for all you do, man! Now, get me off this ledge.
Matt: Wow, there's a lot to unwrap right there, Richard. First, get off the ledge. Nothing has been decided yet regarding tight end Austin Hooper. You're right, Hooper has steadily improved every single season he's been in Atlanta – and he's ended up in the Pro Bowl the last two seasons, which is impressive. The reality is that Hooper is set to become an unrestricted free agent and he'll want to cash in – he's earned it, after all. Can the Falcons get creative and keep him in the fold? Maybe. I've noted it here a bunch of times, but the Falcons cannot re-sign and keep every single player on their roster – no team can. How they might do it will depend on what the team decides to do with other players currently on the roster. Will they restructure some deals with players? Will they part ways with some others? I don't have those answers – not yet. But the Falcons will be making some decisions soon. Stay tuned. MAILBAG
Do you have a question about the Falcons that you want answered? Ask a question here and it could be posted on AtlantaFalcons.com.
Go ahead, ask the Beek
Do you have a question about the Atlanta Falcons (or anything football-related) you'd like to ask Matt Tabeek? If so, hit the link. Please remember to include your home state (or country if you live outside the U.S.). Thanks for reading SFTB!