From the very first editions of Straight from the Beek, which first rolled out on AtlantaFalcons.com back in August of 2017, Falcons fans have been debating which of the team's uniforms throughout the years was the best look while, at the same time, clamoring for new ones. Well, on Wednesday, the Falcons rolled out new ones and, as you can imagine, my inbox has been flooded with reactions, comments and a few questions. So, let's get to them now. Just remember that all opinions here are mine unless noted otherwise.
Jerry from Hinesville, GA
Beeeeeeeeeek! Man, those new uniforms are nice! I love the home black and away whites. April 14th I'm buying both! Which leads me to my question. Has Todd Gurley been issued a number yet? I know his #30 is taken so let's assume Ollison wants to keep 30. Here's a thought. Let's issue him #21. Why 21? He wore #3 at UGA, 2+1=3, right? He wore 30 in LA, 3+0=3 right? See where I'm going? Another reason is the fact that everyone will buy it and here's why: Even if he only plays one season and bolts, fans can still wear the jersey in honor of PRIMETIME! I have 2 jerseys, #56 and #45. Though those jersey numbers are of popular former or current players, I always put my name on the back instead of theirs. Why? I'm never getting traded, cut, or retiring from my Falcons! Let's Goooooo!
Matt: Haha, always good to hear from you, Jerry. Glad you're excited about the uniforms. I think the white jerseys are my favorites. An announcement regarding Todd Gurley's uniform numbers is coming, so hang tight. And, yes, I follow your math. And I like that you rep your last name and not someone else's, Jerry. Good stuff.
Eric from Eau Claire, WI
Beek, my man! We went 84 days without a leak! We just talked about this on SFTB the other day! What happened there? Was that intentional, unplanned or what? I thought for sure that the leak was fake, and I was planning on waiting for the official unveiling on 4/14, but BAM! I wake up the next day and there they are! I'm loving them by the way! So happy we went back to black, and that gradient red will look awesome as the alt. Thanks for taking the time, as always.
Matt: Believe it or not, I don't have any of the details regarding those images that appeared on Facebook or Twitter yet. Regardless, it's water off a duck's tail now, Eric. A lot of fans are thrilled the Falcons went back to the all-black look for home games – so, glad you're psyched about it. There's obviously a contingent of fans who still (and will always) love the classic Steve Bartkowski-era uniforms. And they should. Those were some special teams and with some unforgettable players – and I love that look, too. But, in time, I think everyone will come around and have their favorite uniform combination. Thanks for writing in!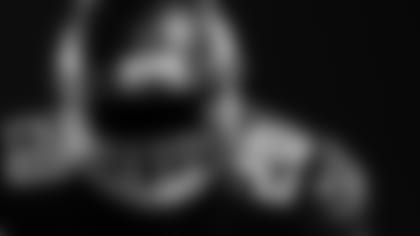 Sloane from Melbourne, Australia
G'day Beek, great to hear you and your family are well. Myself and my family are safe and healthy, and I want to send all my best wishes to not only to the Falcons fans but the whole world in this terrible time. I'm not completely sold on the all-white uniforms; however, the all-black version looks sensational. I can't wait to see the offensive and defensive lines in position awaiting the snap; it's going to look amazing. I can't wait to see Julio Jones flying down the field in the sleek outfit. There is so much to look forward to in 2020. Here's hoping it goes ahead.
Matt: Great to hear from you, Sloane. You're right; everything will look even better if the team can go and get it done on the field now.
Travis from Houston, TX
Beek! Those new uniforms "are off the hook." For the masses, translated from the urban dictionary to mean "cool; happening." I really like those and any conversations to the contrary is off based. What combination will be considered the home/away uniform respectively? Thanks.
Matt: Thanks for the translation; Travis. Haha. Right now the plan is to wear all-black at home and the all-white ones on the road. I did have a one-on-one with Dan Quinn on Wednesday (the interview will be up on AtlantaFalcons.com in the next day or so) and I asked about who will decide which combinations will be worn before certain games and he said the players would decide. Be on the lookout for that interview, by the way. And glad you really like them.
Robert from Union Springs, AL
Hey Beek, as a Falcons fan since 1966, I was hoping someone would find the mixture of old and new for the new uniforms and helmets. The bull session about the black being so prevalent since the formation of the team does not fly, pardon the pun. Black stripe on the RED helmet, small black stripe on the pants, black bird logo. Minimum black accent on the numbers. The colors for this team are red, white, and small splashes of black as contrast around the numbers and player names. I totally rue the day Jerry Glanville did the black is back disaster re-design. All downhill ever since. I did not think ANYONE or a group of individuals could possibly design anything worse than the uniforms of the past 17 years. So wrong again. Pure pajama nightmare. Pure Arena League.
Matt: Look, I've always loved that classic red-red-silver look with black accents, too, Robert. But that whole era – the so-called Dirty Bird Era – was a popular one, and so was the look. I'd say based on the comments in this space that fans were generally split between the look you're referring to and the black-black-silver look. It's a new day and, in time, hopefully you'll embrace them or have a favorite combination. Regardless, you've got to admit they're an upgrade over the previous ones.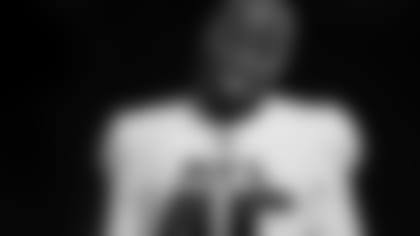 Michael from Suwanee, GA
Love your "Straight from the Beek" articles. I love it way more than the new uniforms. I hate to be a Negative Nancy, but the only thing I was really hoping for were the old red helmets with the current Falcons logo. The numbers style looks like what the Bucs just got rid of (lol) and ATL pffff our city is ATLANTA not ATL!! I love the chant at games, but those uniforms represent our CITY name not a chant =/ … You imagine if the Atlanta Braves wore ATL Braves on their away uniforms??? I actually loved the current/now past uniforms except for the weird black-white-red thing on the shoulders but well ... if your team is like the Packers, Raiders, Colts, Steelers, Cowboys, you don't need to change your uniform styles every few years just to get fans' interest. Just saying.
Matt: Thanks for your comments, Michael. Keep in mind that it hasn't been "every few years." It's been 17 years since the Falcons made a change and a lot of fans longed for the all-black look. Personally, I'm a fan of the new white jerseys – and like them with both the white and black pants. We all know how much I love those 1989 uniforms, too. And who knows what the Falcons will do if the NFL changes that one-helmet rule in the coming years – you very well could see throwback uniforms, complete with the red helmets.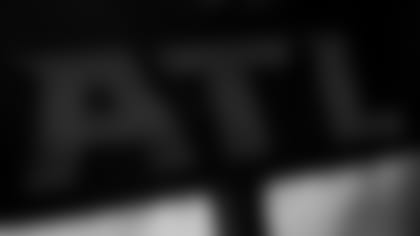 Armando from Jamestown, NY
Matt, this is not a question but a statement. I want to apologize for my e-mail that I sent you the other day, about my rant towards the new uniforms. They are kinda growing on me. The helmet especially. I still wish that the font style was less blocky on the jerseys, yet the ATL lettering on the front is sweet! City pride baby! So, everyone, please give it a chance. The main thing is that we have a winning product on the field. If the players are happy with them, then let's give this team our full support. RISE UP!!!
Matt: No worries, Armando. And, yes, I'm much more concerned about this team getting it done on the field. If they win the NFC South, the NFC and the Super Bowl, Falcons fans everywhere will be repping those new jerseys. Trust me.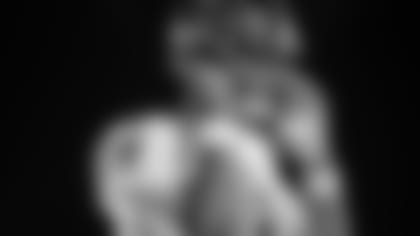 Willie from Jackson, GA
We need another quarterback. Why isn't anybody talking about it? Matt Ryan is not that good.
Matt: Really, Willie? Not only is that a bad take, my friend, but you picked an even worse day for it. I've said it a gazillion times and, what the heck, I'll say it again for your sake, Willie. Falcons should embrace every snap Ryan takes behind center. If you truly are a Falcons fan, you'd understand that you're witnessing the best quarterback in franchise history and those kinds of players don't come around very often, once in a generation sometimes. Not only that, you're watching the best QB in team history play alongside one of the best receivers in NFL history in Julio Jones. So, please, stop. Enjoy Ryan … and enjoy the new uniforms. Let's talk about how they're going to win the division now, shall we?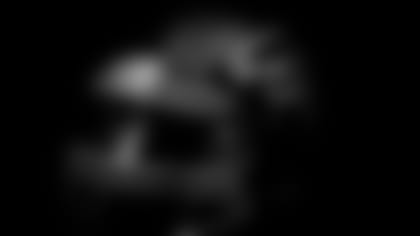 Buc from Morrow, GA
Beek ... tha Freak. How are you and the family? Hoping all is well! Beek ... I'm pretty sure you're getting flooded with messages about the new uniforms. I, sir, just find it hard to believe that it took them 2 years ... and THIS is what they came up with??? Let's talk positives though. I ABSOLUTELY love the helmets (and hope next year they'll have matte red and white) and love the uniform variations ... but those numbers font (especially that hook on the #2) I ABSOLUTELY hate! I am So hoping they look better in person. The players seem to like them ... and the fans … they either love them or hate them. Will they grow on me Beek? We really have no choice.
Matt: Hey, Buc. Family is doing well and thanks so much for asking. Hope everyone out there is staying safe and healthy. Please take all of the necessary precautions you can, folks. OK, on to your comments. If I had to guess, I'm thinking they'll grow on you, bud. Glad you love the helmets. I think you'll grow to love the combinations, too.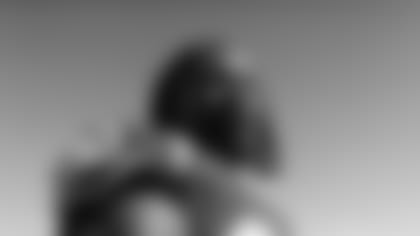 Joel from Prattville, AL
I wanted to first say that I am a huge fan of the new uniforms! I'm really excited to see them in action this coming season. My first thoughts coming into this upcoming draft was that the Falcons need defense, defense, and some more defense. I am now starting to think that maybe the Falcons should really consider picking up a running back to compliment the signing of Todd Gurley. I am thinking of Cam Akers possibly in the third round. While the defense definitely needs some improvement, I do not think we can forget about the awful run game the Falcons had last year.
Matt: I think the run game starts up front with the offensive line, Joel. If they can protect, allowing Matt Ryan to distribute the ball downfield, the run game should open up. Do I think they could use another speed back who can catch the ball in space? Yes, especially if he can contribute on special teams in the return game. And, yes, I think that would be a Day 3 pick. And glad you really like the uniforms.
Matthew from West Point, UT
I absolutely love the new uniforms! I think it's something that's never really been done before while keeping a simple clean look to each jersey combo. I'm confused as to why there has been so much negative feedback. The fans wanted black home jerseys and that's what we got. We kept the throwbacks and we added a little twist with the gradient. I'm all for the new look! Go Dirty Birds! Rise Up!
Matt: A happy and satisfied fan. Love it. I'm sure everyone will embrace them, Matthew, especially once they see Todd Gurley, Julio Jones, Matt Ryan, Dante Fowler and Co. sporting them – and winning games in them. Thanks for writing in, and for your comments. MAILBAG
Do you have a question about the Falcons that you want answered? Ask a question here and it could be posted on AtlantaFalcons.com.
Go ahead, ask the Beek
Do you have a question about the Atlanta Falcons (or anything football-related) you'd like to ask Matt Tabeek? If so, hit the link. Please remember to include your home state (or country if you live outside the U.S.). Thanks for reading SFTB!