Wow, what a game and what a second-half push these 2019 Falcons are making. To go on the road and knock off one of the best teams in the league was impressive – and the Falcons have done it twice in the last six weeks. The Falcons are 4-2 since their bye week and will turn their attention to the Jacksonville Jaguars this week. In the meantime, you've got plenty of questions and comments, so let's get to them now. Just remember that all opinions gere are mine unless otherwise noted.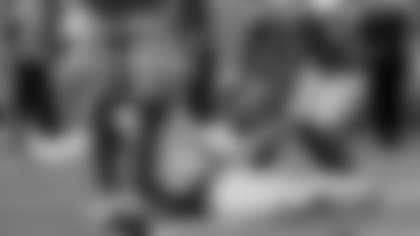 Shaun from Allenhurst, GA
Beek, always good to write in, sir. Beek, these last five weeks have been something spectacular to watch. The upset of the season (in my opinion) – to go into San Fran and pull off a come-from-behind victory was special. This just shows you what could have been this season going 4-2 since the bye. Dan Quinn has done an amazing job turning our team around. Beating the top two seeds in San Fran and the Aints is something be proud of. Julio was a dog against San Fran and I'm just so proud. Good to write in Beek and I know you were in impressed by what you saw. RISE UP!!!!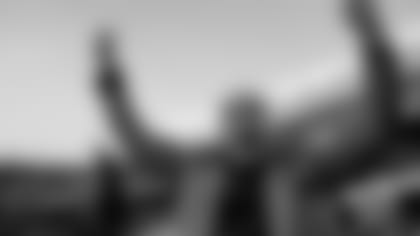 Trinison from Stone Mountain, GA
Hi Beek. I'm beginning to wonder if we, as a fanbase, might have been overestimating how well this 2019 Falcons team would be with an entire new coaching staff. Especially if we end the season at 7-9. When you look at the fact that we have a new offensive coordinator, a new defensive coordinator who is our head coach and a new special teams coordinator, these players might finally be gelling (gelling a little too late but nonetheless). If this is indeed the case and us Falcons fans didn't take this into consideration. Do you think it's something we should consider moving forward, instead of being too quick to make another set of wholesale changes of our front office and see if we could build off of this? I hope you respond to this question really want to know what you think.
Matt: I made this point about a month ago in SFTB and I'll write it again: There's something to be said for continuity within a team's coaching staff. Do you know how many coaches the Pittsburgh Steelers have had since 1969? Three. Do you know how many the Falcons have had in that same time period? Sixteen. It's also worth noting that the two Steelers coaches prior to Mike Tomlin – Chuck Noll and Bill Cowher – retired and weren't forced out the door. There's something to be said for hiring someone you believe in and sticking with them through the ups and downs, so long as there is ultimately progress made along the way. The Falcons are making progress and beating very good teams. That should not be overlooked. Teams that are constantly changing head coaches usually aren't winning, either.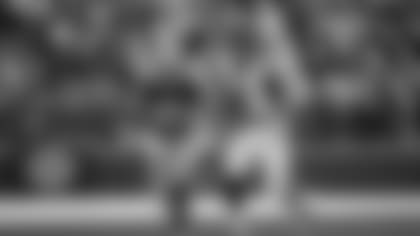 Ronald from Port Orange, FL
I have to admit, I was surprised. I didn't get to watch the game, but I kept checking the score on my phone and did watch the highlights. Matt Ryan was sacked a couple times in the highlights. Either in free agency or/and the draft, if they can get better up front this team could be the team next year we thought we had this year. Not really a question, but what do you think.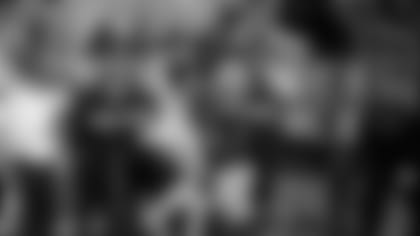 Dam from Bern, Switzerland
Dear Mr. Tabeek, well, after how this season has been going so far, especially after the bye week, I guess we all weren't even really surprised anymore about yesterday's win ... and yet the way it happened was just amazing – again. Congrats and a big thanks to the whole team! What do you think, how can the team take these great signs of its actual potential and channel them into the new season? It wouldn't be the first time we play strong in the end of a season, getting our hopes up to then have a bad start in the new season. No pessimism here; I really want them to succeed next season – right from the go! What do you think can make the difference during the offseason? Thank you so much and thanks again to the team for Sunday's effort! Rise up.
Matt: There's no doubt about it; this team has been playing really well since coming out of the bye week, especially on defense. The bold decisions Dan Quinn made to shuffle his coaching staff also helped, too. Unfortunately, the 1-7 start crushed any real chance this team may have had at a postseason run and now, with two games left, they'll look to finish strong before making some evaluations on what to do moving forward. Every year and every team is different. You'd like to think they can carry some of this momentum into next season, but it doesn't really work that way. Sure, the core of this team will still be here – Matt Ryan, Julio Jones, Grady Jarrett, Deion Jones, etc. – but there will be turnover and changes. The rough start to this season surprised us all and they're a 5-9 team now because of it. Quick starts – in games and to the season – are always good. The Falcons didn't have enough of those this season. A lot will be scrutinized and looked at this offseason, from the coaching staff to the players to even the front office and scouting department, I'm sure. The Falcons like to evaluate everything, and this year will be no different. They'll have some tough personnel decisions to make, especially when it comes to the cap, free agency and the NFL Draft. It's going to be a very interesting offseason in Flowery Branch.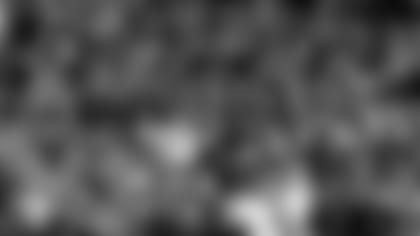 Andrew from Sharpsburg, GA
Yo, Beek. I live right near the state line in Alabama. All of my coworkers are mostly ignorant of professional football because of "Roll Tide" and the fact there is no pro team anywhere in this state. All the time I hear "Your Falcons might be good if they get rid of Matt Ryan." Could you please list for me significant accomplishments and franchise/league records that Ryan owns? I want to screenshot this list and whip out my phone and have counterpoints for these uninformed people.
Matt: Andrew, all you have to do is hit this link, scroll down to the bottom of the page and click on the "read more" link. That is Matt Ryan's bio that includes all records and significant milestones in his career. I'll just forewarn you now, it's a lengthy list – and you're going to need to take several screen shots. Good luck with your friends and do me a favor: Ask them the last time a quarterback from Alabama has played in the Pro Bowl. That might stump them.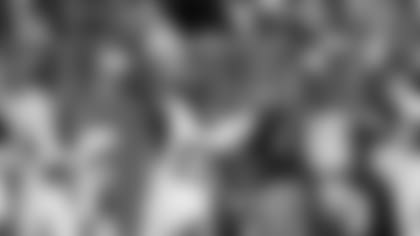 Ray from Asheville, NC
Beek, I am so proud of how our Falcons battled against the Niners and walked away with a huge victory. That should remind everyone that we have a team that will be back next year with a vengeance. Personally, I think DQ has proven to be the head coach next year and hopefully for many years to come. What are your thoughts about Raheem Morris becoming the defensive coordinator? Since DQ made some changes on defensive play calling and coaching the defense has been mightily different! Kudos to the offensive line too! Matty Ice was only sacked twice against a very good defensive line.
Matt: I'm a big believer in continuity (as noted above), Ray, and I think the changes Dan Quinn made with his coaching staff during the season were bold – and they're proving to be the right ones. That's what you want to see in your head coach – the ability to make tough decisions in adverse situations that ultimately make the team better. Quinn has demonstrated he can do that. I have no idea what sort of changes will be made following the season, but the ones Quinn has made down the stretch have worked.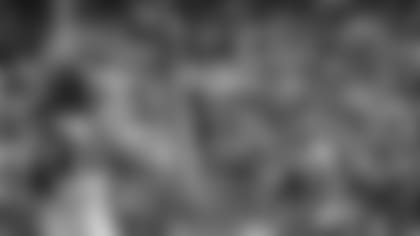 Scott from Dalton, GA
So the Falcons have a chance to go 7 and 9. Three games stick out to me as troubling: Houston, the Rams, and the Buccaneers. Games that I cannot say they performed well at all. Games are going to be lost. Those are the three that stick out in my mind. Can they go 7 and 9? The Jags have very good defense. Their record belies the talent that is there. I'd like to think the same is true for the Falcons and I really do. I don't have as much concern about Coach Quinn who apparently has the full backing of the players. That says something. I wonder about Thomas Dimitroff. Winning games now DOES NOT hurt the team it helps them. You do a great job. Keep it up.
Matt: Thanks, Scott. Appreciate the kind words. Even after the 1-7 start, these players have continued to fight and play hard for Dan Quinn and this coaching staff. They've proven that they are a good football team in the second half of the season. To go on the road and beat the top two teams in the NFC says something. To sweep a Panthers team still playing for their playoff lives (at the time) says something. No team is perfect and this team had its fair share of problems during the first half of the season. But they've righted the ship and that means something. And they've given Falcons fans some memorable and feel-good moments this season, and that matters. Only one team will win the last game; that's just how it goes. It hasn't been a perfect season by any means, by fans should like how this team has fought and is finishing. MAILBAG
Do you have a question about the Falcons that you want answered? Ask a question here and it could be posted on AtlantaFalcons.com.
Go ahead, ask the Beek
Do you have a question about the Atlanta Falcons (or anything football-related) you'd like to ask Matt Tabeek? If so, hit the link. Please remember to include your home state (or country if you live outside the U.S.). Thanks for reading SFTB!