Lots and lots of Falcons-related questions are jamming my inbox this morning – and I love it. You guys are terrific. From free agency and the draft to coaching and the new uniforms, you're giving me plenty to write about. So, let's get to them now. Just remember that all opinions here are mine unless otherwise noted.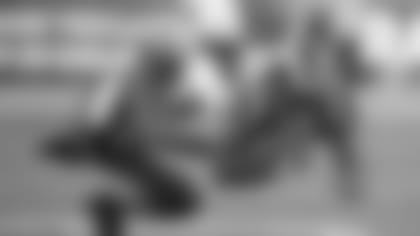 Dean from Covington, GA
Hey "BEEKMaster," great to see you're still at the top of your game. Hope you and the "fam" are doing well and staying safe. Hoping for the same for the Beek Nation and all football/sports fans. Here's my question ... I was looking over the current coaching staff and I did not see a strength and conditioning coach. Is this just an oversight? My reason for asking is, in looking over some of last season's games there was very little if any lanes opening for the running backs (my opinion) which led to a poor running game. It's true Brian Hill was somewhat productive but that was not present during the first half of the season. Also, do you think that Todd Gurley's best years are behind him? That $5 million could have gone to future prospects with an upside. What do you think?
Matt: Thanks, Dean! Haha, yeah, I've still got it. And, in all seriousness, thanks for asking about the family. We're all healthy and safe, and that's all that matters. I hope you – and everyone here (Beek Nation, cracks me up) – is safe and healthy. OK, let's get down to business. To answer your first question, yes, the Falcons most definitely have a strength and conditioning coach. His name is Jesse Ackerman, and he's one of the best in the business. Look, the offensive line was a work in progress last season. And, to be honest, is still one. You had, at times, two rookies on the right sides (Chris Lindstrom and Kaleb McGary) and different guys in and out at left guard (James Carpenter, Jamon Brown, Matt Gono and so on). And Lindstrom, the team's top draft pick a year ago, missed a significant amount of time after sustaining an injury in the opener. Continuity is crucial up front, and the Falcons didn't have much. Matt Ryan was sacked 48 times and, as you noted, the running game was not efficient on a consistent basis. During their Super Bowl run in 2016, all five starters played all 16 games. That's huge and it matters. And it's not a strength and conditioning issue. As far as Todd Gurley is concerned, he has a fresh start here in Atlanta. I can't answer or comment on how the Rams used him because it would be pure speculation on my behalf. Has his knee been an issue in the past? Well, that is no secret. But Gurley will be playing in a new offense with Matt Ryan, Julio Jones, Calvin Ridley and Hayden Hurst now. He's on a one-year deal with lots to prove. If he can replicate his production from a year ago – 1,064 yards of total offense with 14 touchdowns – I'll take that. Should be fun to watch.
And that, Dean, leads to me the SFTB Question of the Day (haven't done one of these in a while):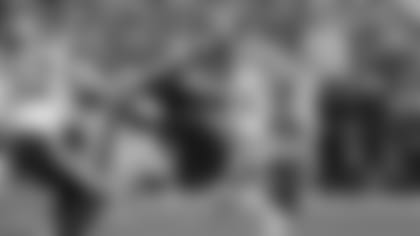 Rodney from Macon, GA
Wassup, Beek? I understand the concerns with the offense trying to level up, but with the draft I think they should focus on the defensive and get another run stopper in the middle with Grady. With the addition of Fowler, that should shore up the line pretty well.
Matt: I think the key to the offense will be the continued development and improvement of the offensive line. No one is questioning the Falcons' skill players – they're as good as any group in the entire NFL. The Falcons must get better play at left guard and both Chris Lindstrom and Kaleb McGary need to stay on the field and continue to improve (I think they both have pretty high ceilings, too). I point that out because I agree with you regarding the draft. I think the Falcons should go heavy on defense, especially early on. I think edge rusher, cornerback and linebacker should be high priorities. It's hard to argue with what the Falcons have done in free agency thus far and fans have got to feel good about the job Thomas Dimitroff and Co. are doing right now. As much as we speculate, no one knows the players better than Dimitroff and Dan Quinn. You know they've got a plan and all you can hope for is that they're able to carry it out without any major glitches or obstacles (see injuries, etc.). I've said that a lot here in this space … every roster in the NFL is loaded with talent. It comes down to coaching, staying healthy, great quarterback play and, well, luck. You need some bounces to go your way at times. Right now, I think the Falcons need another pass rusher and I think they're thin and inexperienced at cornerback and linebacker.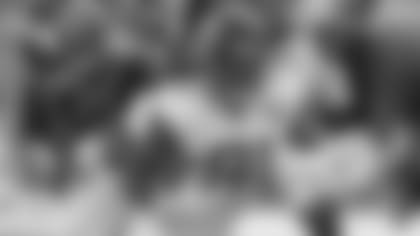 Vance from Stockbridge, GA
What if our No. 1 pick is sitting in Jacksonville wanting to get traded? Do you think the Falcons could send a reasonable package to Jacksonville, possibly including our No. 1 pick to get Yannick Ngakoue to play opposite of Fowler?
Matt: I was just looking at Yannick Ngakoue's stats just now and you know what number popped off the screen at me? His 37.5 career sacks. Why? Well, that's the same career total as Vic Beasley … except Ngakoue has played one less season in the NFL than Beasley. In short, the Jaguars' pass rusher is very good and, as we all know, great pass rushers are hard to come by in the NFL and teams don't usually let them walk. As far as the scenario you just presented goes, Vance, who says the Jaguars want to even part with him? But, hey, they could. I mean, look at what they went through with Jalen Ramsey last season. The disgruntled cornerback eventually got his wish and was traded to the Rams – and the Jags received two first-round draft picks (2020 and 2021) and a fourth-round pick in 2021. I'm sure Jacksonville would listen to offers but that doesn't mean they'll move Ngakoue.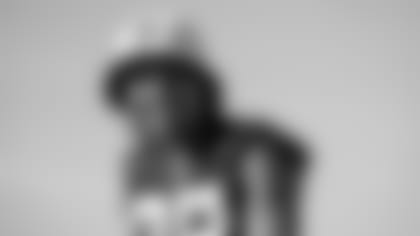 Josh from South Bend, IN
Hey Beek, can you tell me what we know about Jordan Miller? After his four-game suspension, do you think he is ready to be thrown in against NFL talent, or is he more a special teams player this year?
Matt: I can tell you this much about Jordan Miller – this is an important season for him. Dan Quinn always talks about the leap players need to make from Year 1 to Year 2, and a lot of eyes will be on the second-year player to do just that in 2020. Miller played in 10 regular-season games in 2019. He made four total tackles (three solo) and had a fumble recovery. There's not a large body of work to go by right now. The hope is that he comes in and makes an impact early on in camp and pushes for more playing time this season. Miller will definitely get opportunities on special teams and will need to take full advantage of them.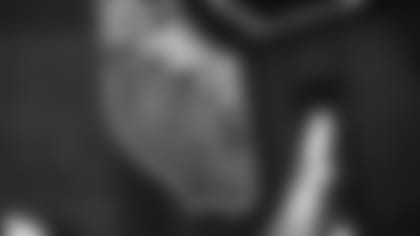 Aidan from New York, NY
Is there any possible way, somewhere in this draft the Falcons would draft a late-round cornerback? If so, the perfect choice is "Last Chance U" star Trevon Gauno. He ate last year in D2. And in junior college (EMCC), he shredded. Hope you guys can draft him or get him as a UDFA. He's electric.
Matt: Well, of course the Falcons would consider drafting a cornerback in the later rounds if there was one available that they really liked. Everybody loves a good underdog story and I generally find myself rooting for guys like Trevon Gauno. To be totally transparent, I do not know Gauno's full story. And anytime you're coming from a smaller college or conference, the odds are stacked against you simply because of the level of competition. I will say this much, the Falcons' scouts do their homework and look for players everywhere – John Cominsky and Matt Gono are two good examples. Hopefully Gauno gets invited to an NFL camp and prove himself. Again, I don't know much about him health-wise or if there are any off-field concerns, but if he's all clear there, you hope he gets a chance to prove himself. I'll do my homework and keep an eye on him. Thanks for writing in, Aidan.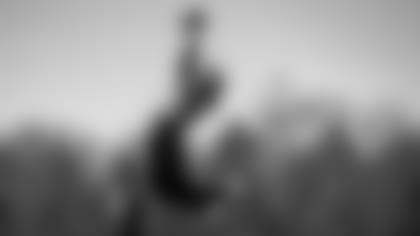 Emory from Macon, GA
Will Kendall Sheffield get more playing time at CB?
Matt: I think Kendall Sheffield had an excellent rookie season, Emory, and I expect that he'll be even better in 2020. He played in all 16 games and started 11 of them. Sheffield made 46 combined tackles (33 solo) and forced a fumble. Just like I noted about Jordan Miller above, Sheffield will be expected to make that jump this year. I think he's got a bright future as long as he stays on track. To answer your question, yes, I think he'll get more playing time right now. A lot will depend on what the Falcons do in free agency and in the draft. I expect them add more cornerbacks and competition will be greater, which is exactly what you want to see.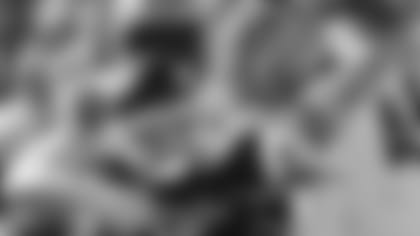 Christopher from Oceanside, CA
Beek, please help me understand this! I understand the point of bolstering the secondary through the draft, however, WE NEED MORE PASS/EDGE-RUSHING help! (I apologize for the "all-caps", but I'm really passionate about this). Let's consider this, we cannot expect Oliver, Sheffield, and the rest of the secondary to hold up in coverage for 3-4 seconds per passing play when we are facing QBs such as Brady, Brees, Bridgewater, etc. I'm extremely excited about the Fowler signing, but I'm not sure which Takk we'll get this year. We can't expect one guy to fix our D-line issues. A little disappointed that we didn't go after Suh, as I believe that would have been an awesome tandem between him and Grady, as well as a nightmare for QBs every week to deal with. Your thoughts?
Matt: I agree with you, Christopher. One guy – Dante Fowler specifically – cannot fix the Falcons' pass rush. Now, if he can put together another season like last year (or better), that will certainly go a long way. But, as we know, he's had one really good season – and the Falcons hope that arrow stays pointed up for Fowler. I fully expect the Falcons to draft another edge rusher. When and where, I don't know. I'm hoping it's at 16, but you never know what'll happen in the 15 picks ahead of them (should the Falcons stay put). If they were to move up, I'd bet the farm that they were going after a difference-maker along the defensive line – either at tackle or an edge rusher. That all said, the Falcons are thin at cornerback, too. It makes a difference for those pass rushers when the corner can keep the receivers covered that one extra second or two. Just ask them, they'll tell you that.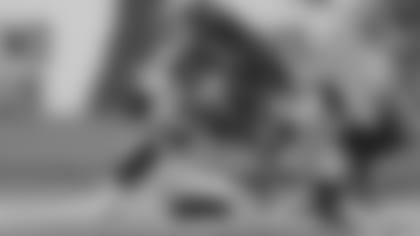 Arnav from Washington, DC
Hey Matt; love your work. My question is about Dirk Koetter and his playcalling. The NFL opening up NFL Gamepass for free until May 31st has allowed me to go back and breakdown some of the struggles with the offense. The most glaring I saw was not the sub-par pass protection, but rather Koetter's play calls knowing his O-line is not a strong spot. Looking at the All-22, far too often would there be 2-3 D-linemen in Matt Ryan's face and his receivers haven't even made their break yet. This continued game after game, even late into the year. Where is the adjustment as a play caller? Why, as the OC, are you calling deep, long-developing pass plays when you know your O-line is struggling? Far too often the result would be a drive ending sack, or incompletions to set up a third-and-long.
Matt: Thanks, Arnav. I appreciate that. That's pretty cool of the NFL to do that – I think they should make it free for the entire offseason every single year. It would be great for the fans, but that's just me. Falcons quarterbacks were sacked 50 (!) times last season. Matt Ryan was taken down 48 times. That's not good. As I noted above, the line is a work in progress right now and the Falcons need continuity up front. Chemistry, communication and continuity are crucial to solid line play. Without more specific scenarios or examples, I'm guessing you're talking about plays or series when the Falcons were usually unsuccessful on first or second down. That's something every offense strives for – to get positive yardage in those early downs, setting up a more manageable third down. Both the run game and the line play (overall) was subpar and inconsistent in 2019 and, I agree, it'll have to change this year. If the Falcons can have more success on first down, it opens up the playbook and puts more pressure on opposing defenses. Let's hope we see more of that in 2020.
Bird Noises: Jeff Ulbrich's unlikely path to the NFL
Jeff Ulbrich talks about growing up in California, how he almost left football for good, playing for the 49ers and what it will take for the Falcons to win in 2020. MAILBAG
Do you have a question about the Falcons that you want answered? Ask a question here and it could be posted on AtlantaFalcons.com.
Go ahead, ask the Beek
Do you have a question about the Atlanta Falcons (or anything football-related) you'd like to ask Matt Tabeek? If so, hit the link. Please remember to include your home state (or country if you live outside the U.S.). Thanks for reading SFTB! 2020 Falcons Tickets
See the Falcons battle divisional foes along with the Bears, Lions, Broncos, Raiders, & Seahawks at the best venue in sports.