With the 2019 regular season officially in the books, the Falcons are busy evaluating their roster and preparing for the start of free agency, the NFL Draft and shaping this roster in order to improve upon their 7-9 finish. At the same time, you've got plenty of questions about this team and more, so let's get to them now. Just remember that all opinions here are mine unless otherwise noted.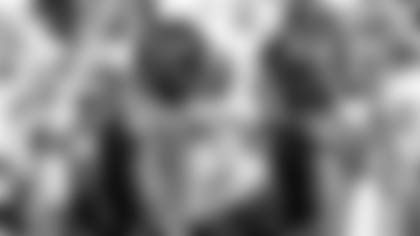 Randy from Panama City, FL
I have to ask since this has been on my mind now for a couple of weeks. Exactly how and who votes on the All-Pro team? The reason I ask is Julio Jones getting dropped to second team, to me, is a bit disrespectful. I can make an argument for Michael Thomas and that he is indeed the guy with all of those receptions in New Orleans, but my question is DeAndre Hopkins better than Julio Jones? Hopkins is indeed good but the entire year's work and indeed even his career is not close to Julio. So, please, tell me how he is first team and who put him in front of Julio? Thanks, Beek.
Matt: Thanks for the question, Randy. The Associated Press NFL All-Pro team is selected by a national panel of 50 media members. They do not look a player's career numbers; it's based solely on this season. In case you missed it, here's the entire list. Do I think Julio Jones should've made first team? Yes, but oftentimes I think how teams finish record-wise influence voters when it's a close call.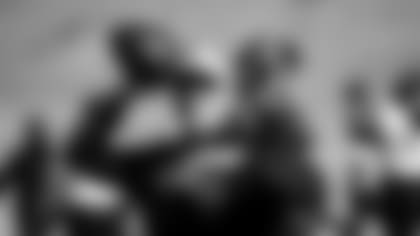 Flavius from Augusta, GA
There are people that are hard on Dirk Koetter and his offense. History shows that Koetter regularly has high-octane offenses that are quite familiar with the end zone. I will be the first to say he has not had good running games and could use some help there to score even more. On the other side of the ball, the second half of the season was very telling. The Falcons have good players that needed to be in the right position to win. They did get that. If the Falcons' season-ending defense had been playing in the first half of the season (and could have stopped one touchdown in each of the games played and/or scored), they would have been a 10-6 or an 11-5 team (Seattle could have been a tie). Can we expect this defense next year? How do we get a running-game coach and who?
Matt: I'm not going to get into the "what if" game when it comes to the 2019 season. Nor will I make any 2020 predictions. I will say this much. The Falcons were a completely different team in the second half of the season, going from a 1-7 to a 6-2 finish. The bottom line, though, is that they finished 7-9 for the second straight year and missed the playoffs. That's not going to cut it anymore, and Falcons owner Arthur Blank said as much immediately after the season ended. Is there such a thing as momentum from one season to the next? I think having core players back matters. I think having some continuity with the coaching staff matters, too, especially with the head coach. But there will be changes with the roster and the coaching staff has already changed some. The schedule and opponents will be different, too, in 2020. So while I believe the lessons learned in 2019 can help the players and coaches who'll be on the 2020 team, 2020 success will come down to improving the overall roster (talent and depth), being healthy, good coaching (preparation and adjustments) and, of course, execution. And what happened in 2019 will not matter come Week 1 of the 2020 season. What the Falcons do from now until the start of next season will, however. That's just my opinion.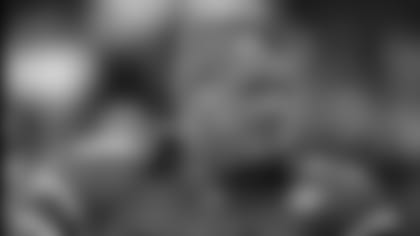 Leo from Burlington, VT
Hey, Beek. A quick thought on Tommy Nobis, who I think stands a great chance of making the long-overdue HOF induction looking at that finalists list. If so, it will make knock off a second of three Falcons that should have their busts in Canton. Humphrey being the first and the third should be Mike Kenn. A HOF'er if I've ever seen one. Would you consider any other retired Falcons as Hall worthy? John Abraham and Jeff Van Note are next on my list. William Andrews would have been barring his knee blowing up. Julio and, yes, Matt Ryan will one day rest in Canton. For all of you Ryan haters – you know nothing about football if you think he's our problem. Truly clueless. Your list of 10 UFA Falcons to re-sign was bang on. Have to re-sign 2 of 3 – Hooper (tops my list) and De'Vondre Campbell and Vic Beasley. Thoughts?
Matt: Matt: We will find out about Tommy Nobis and former Falcons coach Dan Reeves on Tuesday morning when the 15 members of the Centennial Slate will be announced on the NFL Network's "Good Morning Football" show at 7 a.m. ET. Speaking of All-Pro teams ... Mike Kenn was a three-time first-team All-Pro (1980, 1983 and 1991), a two-time second-team All-Pro (1981 and 1982), a five-time Pro Bowler and nearly played for two decades, from 1978 to 1994. That in itself is amazing. The problem for Kenn, I think, is that he didn't play on many good teams. The Falcons had just three winning seasons during his career. I think that hurt Nobis, too, to be frank. And you're right about William Andrews, too. If he didn't suffer that devastating knee injury, there's no telling how his career would've ended up. He was an amazing talent and his numbers up until his injury were impressive. I think you guys know how I feel about Matt Ryan and Julio Jones. If you don't, here's one piece that summarizes it nicely.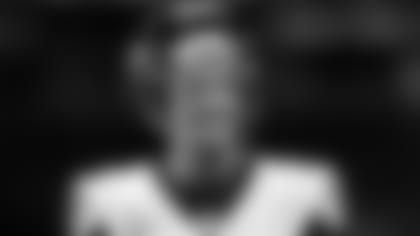 Richard from Atlanta, GA
I don't know why you post stuff because your comments are dumb, and I thought the Atlanta sports talk guys on 92.9 FM were bad for kissing the Falcons' butts, but you are the worst. You must have Matty Ice tattooed on your chest.
Matt: Nope, no tattoos of Matt Ryan on my chest. I think Ryan's a pretty good quarterback, but I don't like him or any player that much. I don't kiss butt, I just put the facts down on the page – and it's amazing how some fans hate the truth sometimes. So much that they call me names! Ha! It's actually kind of funny. Thanks for the note, Richard.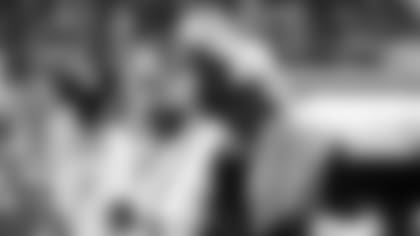 Ross from South Atlanta, GA
Hi Beek. So many want to hate on Vic Beasley. While I get frustrated with him at times, I think he is a good fit for our team. With that being said, I think he is way too small for the DE position. Look at his production when he was at LB. What are your thoughts on bringing in some more beef on the D-line and backing him up and utilizing him solely at LB? All this of course if we bring him back.
Matt: I wrote this last Friday and I'll point it out again. In the Falcons' final eight games of 2019 – when the unit turned things around and finished 6-2 down the stretch – Vic Beasley registered 6.5 sacks, had six tackles for a loss, seven QB hits, two forced fumbles and 23 combined tackles. That's pretty good production from the defensive end spot, Ross, especially when you spread that out over 16 games. And I'd keep him right there. Now, no one is overlooking the first eight games or giving anyone a free pass, but … productive defensive ends are hard to come by and, well, I'll take that kind of production for the right price. What will happen with Beasley – or any of those aforementioned players – is anyone's guess at this point. Regardless of how that plays out, I do believe the Falcons must improve the defensive line, including the talent and depth at defensive end.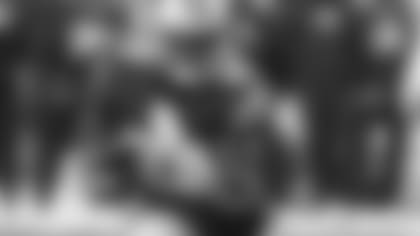 Rebecca from Woodstock, GA
Hi, Matt. Not a question but just a statement. Tevin Coleman really looked good playing for the 49ers. Sort of gave me a sick feeling. They overpaid Devonta Freeman, so we lost Coleman. MISTAKE, I THINK.
Matt: When Devonta Freeman and Tevin Coleman comprised the Falcons backfield, no one had any issues with how carries were distributed and their production. Why? Because, for the most part, the running game was productive, especially in 2015 and 2016. Freeman was indeed rewarded with a contract extension at the beginning of the 2017 season and no one seemed to have an issue with it then; most felt like he'd earned it. You can't pay (and keep) everyone, folks. And think back three seasons ago – and all of the soon-to-be free agents the Falcons had on their plate at the time. The Falcons were not going to pay two running backs big money. Also, no one can anticipate or predict injuries, Rebecca. While it's easy to say things in hindsight, no one knew that Freeman would end up suffering multiple injuries and missing, at one point, 16 games over two seasons. And it takes time to heal and return to form. I'm not making excuses; I'm just pointing out that most people were happy to have Freeman in the fold long term when he signed that extension. As far as Tevin Coleman goes, he received the bulk of the carries in 2018 when Freeman was out. He finished with 800 yards and averaged 50 per game on the ground with four rushing scores. That's still his best season, production-wise, on the ground. Yes, he's flourishing in San Francisco, as one of a three-back rotation. Freeman put up better numbers than that in three of his first four seasons. There's more going on than just the running back position, too. The Falcons' offensive line is a work in progress – has been for some time – and is a big factor when it comes to the running game. The Falcons need to get that right before any running back can be productive on a consistent basis.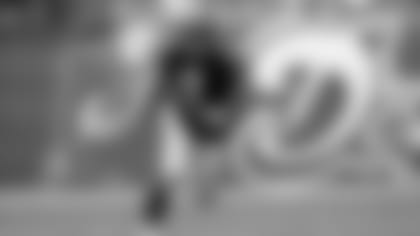 MAILBAG
Do you have a question about the Falcons that you want answered? Ask a question here and it could be posted on AtlantaFalcons.com.
Go ahead, ask the Beek
Do you have a question about the Atlanta Falcons (or anything football-related) you'd like to ask Matt Tabeek? If so, hit the link. Please remember to include your home state (or country if you live outside the U.S.). Thanks for reading SFTB!
Can Falcons carry momentum into 2020?
The Falcons capped 2019 with a 6-2 run and a four-game winning streak, but will it spill into the 2020 season? Matt Tabeek and Dave Archer break down the season-ending win over the Bucs and some of the positives heading into the offseason on the latest episode of Falcons Audible presented by AT&T.