The man they called "Mr. Falcon" is one step closer to football immortality.
Tommy Nobis, the first player ever selected by the Atlanta Falcons and the No. 1 overall pick in the 1966 NFL Draft, was among eight coaches, 20 senior players and 10 contributors who were named as finalists for the Pro Football Hall of Fame's special Centennial Class of 2020 back on Dec. 19.
Also included on that list above is former Falcons coach Dan Reeves, who guided the 1998 team to a 14-2 regular-season finish, an NFC title and the franchise's first Super Bowl appearance.
The 20-member Centennial Class of 2020 will be comprised of the following:
10 senior players
5 modern-era players
3 contributors
2 coaches
A blue-ribbon panel deliberated in early January and select the senior players, contributors and two coaches to be elected. Those names will be revealed on Tuesday, Jan. 15, at 7 a.m. ET on the NFL Network's "Good Morning Football."
The remaining five members will be selected from the 15 modern-era finalists (listed below) on the Saturday prior to Super Bowl LIV on Feb. 2 in Miami Gardens, Fla.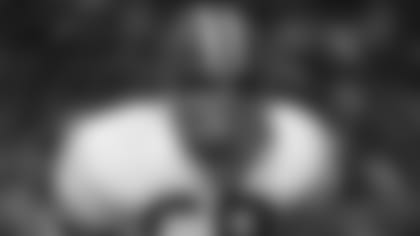 Nobis, who played 11 seasons for the Falcons, was the 1966 NFL Rookie of the Year in Atlanta's inaugural season after registering a stunning 294 combined tackles – a mark that still stands as the Falcons' all-time single-season record and is unofficially the most tackles ever credited to one player in NFL history – was also a five-time Pro Bowl selection, named All-Pro twice (first team in 1967 and second team in 1968). He was later named to the NFL's All-Decade Team for the 1960s.
Nobis was considered one of the best athletes of his generation. Sports Illustrated labeled Nobis "The Best Defender in College Football" on its cover on Oct. 18, 1965. LIFE magazine featured Nobis on its Dec. 10, 1965, cover in a story about how the NFL and AFL competed for college stars, calling Nobis the "nation's best defensive college player."
Nobis, who died in 2017 at the age of 74, was inducted into the Atlanta Falcons' Ring of Honor in 2004. Nobis is also a member of several other hall of fames and honorary teams, including:
College Football Hall of Fame
Atlanta Sports Hall of Fame
Georgia Sports Hall of Fame
San Antonio Sports Hall of Fame
State of Texas Hall of Fame
Sports Illustrated's College Football All-Century Team