We are counting down to the 2020 NFL Draft, which is now only days away, folks. Are you excited? Nervous? Somewhere in between?
With all of this unpredictability in our world right now – and things going on that are much, much bigger than football – it is nice to have somewhat of an escape. And football provides that. And, I'll say this much, too … I've really appreciated hearing from all of you (even more than I usually do, which is a lot) over the last several weeks. Your kind, uplifting (and often funny) notes have been, well, pretty great. I just wanted to say thanks. You Beekers rock.
Well, let's get to your questions – and there are a lot. Which leads me to a quick, simple question.
Seriously, let me know – and let's have some fun with it. I can go to different locations, maybe try to get different people on with me or answer them in an, well (ahem), unusual fashion. But first, tell me if you'd watch and be down with it. Feel free to comment below on Twitter or send me a note.
OK, we're off. Just remember all opinions here are mine unless noted otherwise.
Dexter from Savannah, GA
Hey Tabeek! I've been a Falcons fan since the '80s. I have never seen the Falcons sign two stars in free agency and let so many starters walk in the off season. We are notorious for holding on to players for too long. These are not our fathers' Falcons anymore. I don't know what Mr. Blank has told DQ and TD, but he has lit a fire under their you know what (and I like it). In my opinion, this has sparked all the high-profile moves. Don't expect it to stop anytime soon. I sense a bold move in the draft. Either we are moving into the top 10 or expected a huge trade on draft day. I don't know what the future holds, but I do know this offseason has really created some excitement in the Falcons fan base (and I like it).
Matt: I think the Falcons surprised us all when the new league year began back on March 18, making the big trade with Baltimore for tight end Hayden Hurst, and the moves since have excited the fan base quite a bit. You're proof of that, Dexter. While there's a calculated risk in every signing, you have to like the additions of Dante Fowler and Todd Gurley, as well as the several players they've re-signed and gave extensions to, too. Will it continue, as you suggest? I have seen the reports and listened to the podcasts, just like you guys have. The latest, again from Ian Rapoport of the NFL Network, speculating that the Falcons could "be on the move" and trading up. See below.
Could the Falcons trade up? Sure. General manager Thomas Dimitroff has a history of moving up and down in the draft, and so it wouldn't be surprising at all. The bigger questions are how high would they move (which team would be willing to move down), who are they likely targeting and how much would they have to give up in order to do so? If the risk is worth the reward, then I'm all for it. If they were trade up into the top 10, then you're talking about a difference-maker and an immediate impact player. Again, this is all speculation right now though, folks. If you read the entire tweet, every single team spends time evaluating every single player – doing their due diligence, if you will. That's not unusual. It's being prepared. Still, it's fun to talk about … and the comments are already coming in. What would my guess be? Hmm. Two players come to mind. Isaiah Simmons and Jeff Okudah. The other names frequently associated with the Falcons will be there at 16, outside of Javon Kinlaw. He may go sooner than 16.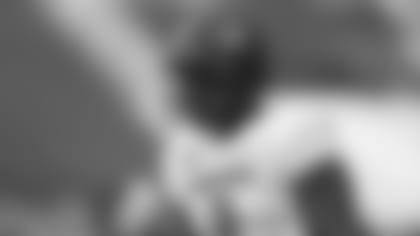 Ray from Macon, GA
Hello Beek! I've been reading SFTB for the last few weeks and it seems like the Beekers are in love with Javon Kinlaw. They also seem unenthusiastic about drafting a corner in the first. I know cornerback is a glaring need, but other than Jeff Okudah, I just don't see a plug-and-play Marcus Lattimore-type player in the first round. I kinda like Goat from Tennessee's idea from yesterday. He suggested we just trade out of the first round all together. Whether that means trading down once or even twice is fine by me. In your opinion, are there any impact or immediate starter-type players that will be available when we pick in the second round?
Matt: There are always high-quality picks to be had in the second round, Ray. Some consider this class to be especially deep at receiver, offensive line, running back, cornerback and interior defensive line even. As far as landing a plug-and-play guy goes … did you read the entry above? You might get your wish. Yes, fans like Javon Kinlaw. There's a lot to like there. It'll be interesting to watch all of this unfold. What we do know is that the Falcons are making some bold moves and aren't standing pat this offseason. Will it continue into the draft? Stay tuned.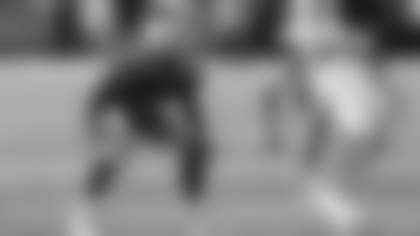 Bernardo from Rio de Janeiro, Brazil
Hey Beek! First time writing but always enjoy reading STFB. Hope yourself and your family is doing great during these dark times. I've seen a bunch of mock drafts so far and the majority of them the Falcons select a DL man. I'd be satisfied with that, but we have added Dante Fowler recently and the guy seems to be ready to a great season. With Takk, Jarret, Davison, and Fowler we might have a solid pass rush and that's why I think we should go for our biggest hole in the defense, the cornerback group. Isaiah Oliver has a great future but he can't hold those NFC South receivers and especially the QBs. With all those points in mind, we should pick the second-best corner in that draft, C.J. Henderson. Otherwise another safe decision is trading down and getting more picks to make a solid defense for 2020.
Matt: Thanks for writing in, Bernardo! Glad to have you here. I am asking you this, Bernardo, but I'm all ALL of the Beekers here this: Do you want the Falcons to settle for the second-best player at any position? Do you want the Falcons to play it safe? I don't. And I'm pretty sure you don't, either. Obviously, the Falcons are slated to pick at the No. 16 spot right now, and there's quite a drop-off in talent from the top five spots to 16. Or is there? It all depends on what the teams ahead of the Falcons do … and if they decide to make a move. If the Falcons believe, for example, that having Isaiah Simmons, Jeff Okudah or Derrick Brown would be the difference-maker they desperately need to change the entire makeup of their defense – a player who could help take them to the next level and be elite – then I would hope they're doing everything possible to obtain that player. Thomas Dimitroff, by the way, has done it before. See Julio Jones. Will he do it again? Who knows. I have not seen the Falcons draft board, but I would love to … we're about to find out in a matter of days.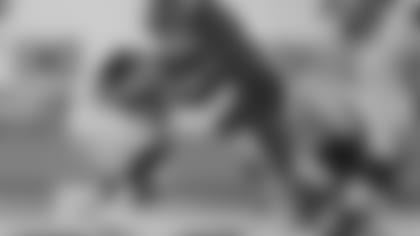 Bonnie from Midland, GA
I know you won't post this opinion of mine here .... but here it goes. Why shouldn't the Falcons look for a better QB for the club, Beek? (Matt Ryan, you just don't care to get down and dirty for the few yards the team needs in the red zone to score TDs!!) I explained that to you, Beek, months ago! Now, many people are finally bringing that to your attention ... and yes, you always did defend Matt Ryan with his STATS. Sure, he has okay STATS, but he cannot make them work for a winning team!! Fans want a QB that does not "choke" and show nervousness when the team needs him in critical situations to score!!! The Falcons cannot win games if they do not score.
Matt: Hi, Bonnie. And, yes, I'm posting and not dodging any of these questions. Forget Matt Ryan for just a minute and think about this: No quarterback can have sustained success or stay healthy too long behind an offensive line that surrenders 50 sacks a season. And what do they say is a quarterback's best friend, Bonnie? A solid, reliable and consistent running game. Heck, just a good running game will do. The Falcons have been inconsistent in both areas. When Ryan has time, he's proven that he can get it done – that's the not an opinion, either. So, when you're ready to discuss that it all begins up front and that the Falcons line is still a work in progress, let's do it. For the record, I'm all for competition at every single position. Every player should be pushed. But don't you think there are some more pressing needs to address then quarterback? Many, many teams would give a lot to have a quarterback like Matt Ryan under center. And when I hear fans say, "Go draft" this guy or that guy, it makes me laugh. Just because you're a stud against Big Ten, Big 12 or SEC defenses doesn't mean you're going to be some savior in the NFL. It's a different game, folks. Many star college quarterbacks have been drafted – usually to bad teams with bad offensive lines – and ended up on the scrap heap. It takes 11 guys to get it done, not one.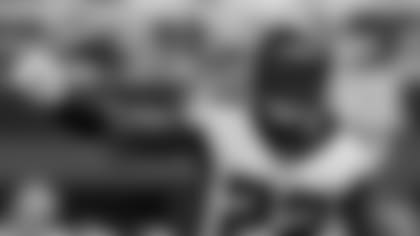 Jordan from Oroville, CA
Hey Beek! How are you doing? Simple question today. Can you give us an update on Keanu's recovery? Would love to see him in uniform again. One of my favorite players and I worry for his health after two seasons of devastating injuries. Take care!
Matt: Based on everything we've heard about Keanu Neal – which hasn't been a ton (it is the offseason and this is their time off to relax, train, heal, etc.) – things appear to be on track for a return in 2020. Unfortunately, I don't know a whole lot more than what I've heard from Dan Quinn and Thomas Dimitroff. Thanks for writing in, and as soon as know more, we'll be sure to have something on the site.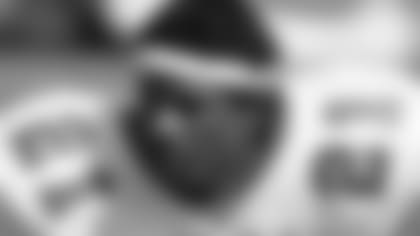 Tim from Milledgeville, GA
Hey Beek, I have a question for you. Do you think Deion Sanders's number should be retired? I do. I remember the Deion Sanders situation clearly, the owner, Mr. Smith, did not like the fact that Deion was a two-sports player. He thought it brought too much attention to Deion, thus taking some attention from the team. It came across as if the owner couldn't keep his player, Deion, in his place. Deion was just too flashy for a Southern-base football team; with his rap songs, gold-chain necklace, and Jheri curls. Deion was never offered a contract at all. He wanted to stay in Atlanta; he claimed Atlanta as his city and his team. He played for the Atlanta Braves at the same time and helicoptered to the Braves playoff game, which irked Mr. Smith. Deion was never really appreciated by Mr. Smith.
Matt: Here's what I can tell you, Tim. Since I've been with the Falcons – I arrived from CBSSports.com back in May of 2017 – we have had a pretty good relationship with Deion Sanders. We've worked with him in various capacities on different projects and, from everything I've heard, it's always gone really well. Sanders is revered and respected around these parts. We love him. And, yes, I know he still loves the Falcons and the city of Atlanta (based on everything he's said). As far as his No. 21 being retired, well, that's sort of a moot point right now, especially since Todd Gurley will be donning it this fall. But if there was ever a number that should hang in the rafters here – right next to the No. 60 of Tommy Nobis – it's that 21. Look, I cannot comment specifically on what kind of relationship Sanders truly had with Falcons ownership back then simply because I wasn't around and haven't heard anything from who I would consider credible sources. I think Deion is one of those once-in-a-lifetime type of athletes. We've been fortunate to see talents likes him, Herschel Walker and Bo Jackson in our lifetimes perform and do their thing. Deion's personality, however, is what set him apart. I hope to meet him one day and have him for a one-on-one on Bird Noises. That would be a dream come true for me. MAILBAG
Do you have a question about the Falcons that you want answered? Ask a question here and it could be posted on AtlantaFalcons.com.
Go ahead, ask the Beek
Do you have a question about the Atlanta Falcons (or anything football-related) you'd like to ask Matt Tabeek? If so, hit the link. Please remember to include your home state (or country if you live outside the U.S.). Thanks for reading SFTB!