The NFL Draft is a little more than a week away and you've got questions about the NFL, Falcons, draft, free agency, how COVID-19 will affect the season and so much more. So, let's get to them now. Just remember that all opinions here are mine unless otherwise noted.
Rick from Eatonton, GA
Hiya Beek, been a bit. Don't get me wrong I love the new uniforms but now let's talk football. I'm more concerned with the team not having a "real" minicamp/training camp time and how many injuries that may lead to this season (if we have one). Lord knows we've had to deal with injury-prone seasons before and that didn't work out in our favor. I realize the players are working out on their own, but we both know that's not the same as practice at camp with your teammates. Your thoughts, please sir?!
Matt: Hey, Rick. These are uncertain times, no question about it. I think first and foremost you want everyone to be safe – what's happening right now is so much bigger than football. Everyone – and every team – will be operating under the same guidelines, just like the league has always operated. Injuries, unfortunately, are part of the game. As far as what's next, the league has started to announce some offseason guidelines moving forward (see Adam Schefter's report/tweet below). I don't think things will ever be normal again; I think this pandemic will change a lot about how we work and interact in crowds, groups, meetings, etc. But that's a discussion for another day.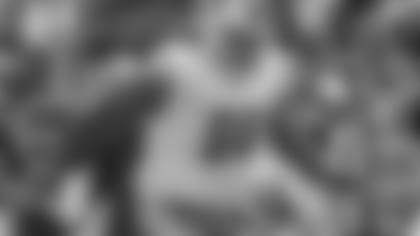 Brian from Toms River, NJ
Hey Beek, first time leaving a question but frequently reading SFTB and I find myself being surprised to see no one else has asked, but being that we need more pieces on the defensive side of the ball, why wouldn't we go out and get someone like Damon "Snacks" Harrison, who is a dominant run stuffer and still sitting on the market? Is it just because we may not have the cash to do so or do you think that position is our goal in the draft? Thanks, and keep up the great work. You're awesome!!
Matt: Hey, Brian. I can't tell you if the Falcons have looked at or discussed the idea of signing Damon Harrison. Knowing Thomas Dimitroff, the personnel staff and the scouts like I do, I know they're very aware of him – and his strengths and weaknesses as a player, etc. Who knows, maybe they kicked the tires on him or at least talked about it. And who knows what kind of deal Harrison is seeking. I don't, to be quite frank. But don't overlook the fact that the Falcons gave defensive tackle Tyeler Davison a three-year extension. He's a very good player (especially against the run) and the coaching staff really likes him. Allen Bailey, who can play inside and out, really came on in the second half of the season (and he'll be back), too. If the Falcons end up taking Javon Kinlaw in the draft, I don't think many people will be asking about Harrison.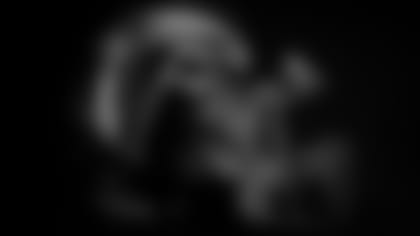 Shotah from San Antonio, TX
Love the mailbag ... first time writing from San Antonio, Texas! I'm hearing a lot about the new uniform design but not much about the matte black helmet ... that is going to be awesome because it will look hard/tough/cool and our logo should really pop off the helmet now. Hopefully we have a great defensive draft. I'd support us drafting an OG that is a trained C but we have a lot of defensive needs (DE, DT, LB, CB). I think our scenario screams trade down to get those extra picks! I think Dante Fowler will be our best past rusher talent since Abraham ... long overdue ... he's a different level player than Beasley was. If we trade down and draft defense, well, maybe the D could finally earn/deserve a nickname: The BLACK PLAGUE seems fitting for a beastly 2020 defense wearing flat matte black helmets! 🤔
Matt: First, welcome to Straight from the Beek and thanks for writing in! Dante Fowler is coming off a pretty solid season, Shotah. No question about it. Even better, he wants to improve and has said that registering double-digit sacks is on his to-do list. This team is hardly complete, though, right now. The draft will be very telling, especially when it comes to the defensive side of the ball. As exciting as some of the moves have been for Falcons fans, no games have been won yet. How will it all come together? What will the NFC South look like come fall and after the draft? There's a lot to be determined. As far as that nickname suggestion of yours goes … sure, it sounds nasty, intimidating and mean … but what will the identity of the Falcons 2020 defense eventually be? No one knows yet. As I've said repeatedly, nicknames aren't given, they are earned on the field over time.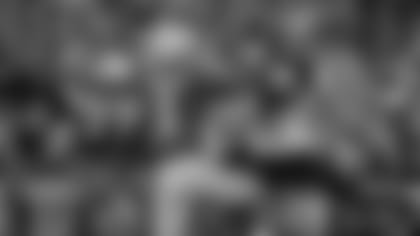 Jaylon from Lexington Park, MD
Will the Falcons trade up in the first round of the NFL Draft to try to get cornerback Jeff Okudah?
Matt: They always could try, Jaylon. If they have the firepower (present an attractive trade package) and, just as important, can find a willing trade partner high enough to secure a player like Jeff Okudah, then sure. It could happen. Do I see the Falcons moving up high enough to land the former Buckeyes star? I really don't. Can I see a scenario where the Falcons could move up a few spots? I do. I can also see them staying put and moving back as well.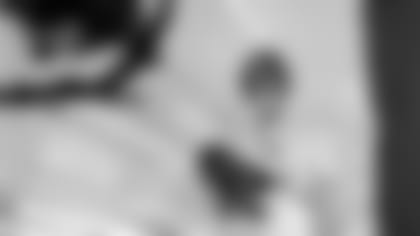 Angela from Columbus, GA
Hello. Is there any truth to the rumor that Matt Ryan may be traded?
Matt: Hello, Angela. Um, no. Zero, zilch – and I'm basing that on what I know. Could a team call up the Falcons today or tomorrow and propose a deal for Matt Ryan or any player on the roster? Sure, offers and teams gauging trade interest happen all of the time in the NFL. There's also a TON of speculation and smoke screens this time of year, too. Especially in the media, Twitter and in those message boards full of wannabe NFL general managers and fantasy football stars.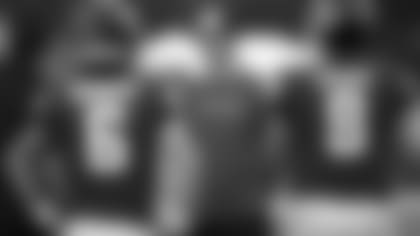 Ricky from Atlanta, GA
Wow Beek, after so many people asked and asked for the Falcons to look to the future for a QB and after you bashed a lot of fans for asking that , what brought about the change of mind now that there is talk the Falcons could move up for a QB? And yes, you and many of the bloggers bashed (and continue to do so) when any talk of Matt Ryan's replacement is brought up! You were quick to point out his back-up ... Schaub ... LOL. Why the change of mind now?
Matt: Wow, Ricky, let's define what it means to "bash" someone, because disagreeing and bashing are completely different to me. And I have had no change of mind, either. Anyway … what are you even basing this on, the podcast where Ian Rapoport was asked to make some crazy draft-day predictions? C'mon, Ricky. For the record, and anyone can go back and read anything I've ever written in SFTB here, I've consistently pointed out that Matt Ryan has not been the problem with this offense the last three seasons. Ryan has performed consistently at a high level. Has he had some off plays, quarters or games along the way? Absolutely, but every quarterback in the NFL has some rough days at the office. Ryan has also been tough (iron-man like) and played through a lot of injuries, something that isn't always appreciated, either. He's missed what, three games in the last 192 regular-season games? The Falcons were a top-five passing offense in 2019, despite it all. Regardless, they didn't get it done up front. Ryan was sacked 48 times and his backup, Matt Schaub, was sacked twice in his lone start. Fifty sacks. Chew on that, please. And how about the running game? It's been inconsistent the last few seasons, too. Now, how long will Matt Ryan play? No one knows for sure, but there are no signs that his level of play is dropping off dramatically. The Falcons also know that they must have a capable backup as well as a plan for the future. When the time is right, I'm confident they'll do what they need to do at quarterback. Could they draft one? They could. Will they draft one? I'd be surprised if they did early, but not on Day 3. You want competition at every single position. They also have Matt Schaub, Kurt Benkert and Danny Etling on the roster now, too.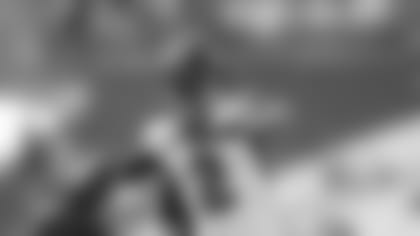 Kaden from Wapakoneta, OH
Hey Beek. I've been hearing some rumors that the Falcons may be moving up in the draft to take a quarterback or trade for one. Why in the world would the Falcons do this? Matt Ryan has been very consistent for us and he's very popular in the fanbase. We have other, more pressing needs and I think if TD and DQ do this it could be the final nail in their coffin.
Matt: Hey, Kaden. Maybe you and Ricky (above) could hash this one out. I think you guys know where I stand on this one.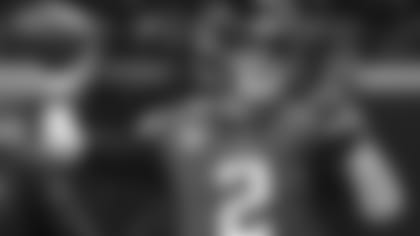 Goat from Chattanooga, TN
Hey Beek! Where is all these crazy reports coming from that has us moving up to take a quarterback? I read at least two today. Yes, Matt Ryan is 34, but Brady and Brees are 40-plus. Now, does Matty Ice have the deep ball anymore? No, but if we have a strong run game, he won't need to throw the deep ball. If we really think Matt is near the end, let's trade down completely out of this year's first round and have two first round picks next season. Then next year we can trade up and choose between Justin Fields and Trevor Lawrence. Is that crazy or is that food for thought?
Matt: Hey there. I still think Matt Ryan's deep ball is fine when he has time to throw it, Goat (interesting name, by the way). Don't forget, the coaches know these players way better than we do – every single player on every single play is evaluated and it's charted. From blocking, making the proper play call (and adjustments), to route running, making proper reads and accurate throws, everything is dissected and evaluated. If there was a serious drop-off with any one player, I would expect the team to make a move. But there is so much that goes into the success of each and every play – and it all begins up front. If the offensive plays much better and more consistently in 2020, then you will see better performances in the run game and an even more potent passing attack. The rest of this all pre-draft speculation, which happens every single year.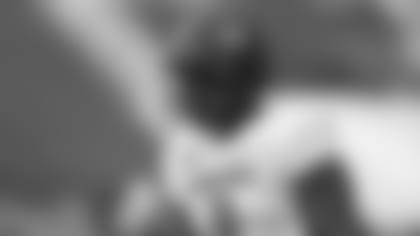 Bill from Killen, AL
Beek, I've seen a couple of mock drafts where C.J. Henderson, K'Lavon Chaisson and Javon Kinlaw were all available at No. 16. If that is how the draft plays out and the Falcons were to stay at 16, who would you pick and who do you think the Falcons would pick?
Matt: Boy, you could make the case for all three of them (and I have in my mock drafts). I like all three of those options at 16, Bill, but if I were to pick one player, I think I'd go with Javon Kinlaw. With Dante Fowler and Takk McKinley coming off the edge and Grady Jarrett paired inside with Kinlaw, that front four would be an absolute headache for opposing offenses. The Falcons still have to address the back end of that defense, specifically at cornerback. I like the young players there but that might be the biggest hole on this unit right now. MAILBAG
Do you have a question about the Falcons that you want answered? Ask a question here and it could be posted on AtlantaFalcons.com.
Go ahead, ask the Beek
Do you have a question about the Atlanta Falcons (or anything football-related) you'd like to ask Matt Tabeek? If so, hit the link. Please remember to include your home state (or country if you live outside the U.S.). Thanks for reading SFTB!