Welcome to Straight from the Beek! The Falcons are coming off a big win over the Eagles and have turned their focus toward the Colts, who they'll face in Indy on Sunday afternoon. Both teams come into this one sporting 1-1 records. In the meantime, you've got plenty of questions. So, let's get to them now. Just remember that all opinions here are mine unless otherwise noted.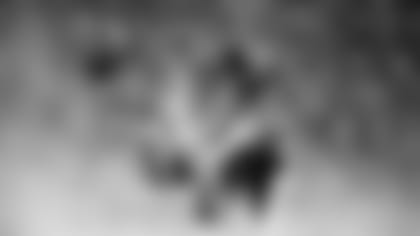 Tao from Long Beach, CA
Hey, Beek! 1-1 isn't bad, but there's a lot to fix, especially the running game. Although his decision making hasn't been great so far, Matt Ryan is a HOFer for me. But it seems like without a ring, he might not get in. What do you think? What's his chances? Also, is it possible to add a comment section to these questions? Might be cool if we can discuss some of the points made.
Matt: Hey there, Tao. Matt Ryan has already had an amazing career and he's showing no signs of slowing down. He already holds just about every franchise passing record and is slowly moving up in the NFL record books. He's been the league's MVP and has led his team to the Super Bowl. Should the Falcons ever win a Super Bowl with Ryan, yes, I think he's a shoo-in for Canton. If he doesn't but continues to play at a very high level for a number of years and etch his name into the NFL record books, I think he'll make for a very strong candidate. I think Ryan and Julio Jones are already among the best quarterback-wide receiver duos to ever play in the league. In case you missed it, I wrote about it right here.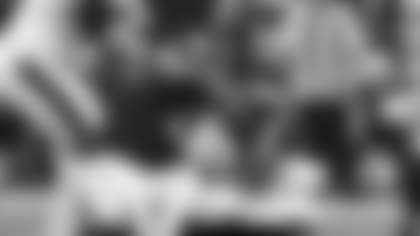 J.C. from Vidalia, GA
With the energy and character we displayed against the Eagles, do you think this helps us finally swallow the Super Bowl pill so we can play to win (not to lose), get consistent, and focus on the present? I agree 100% with your assessment, we have a golden opportunity. Since we play the division games the last half of the year, we need some breathing room now. Your thoughts?
Matt: Believe it or not, the Super Bowl is a distant memory around these parts, J.C. It's not like some sort of thorn stuck in the side of the players and coaches around here. You have to remember, too, that a good number of players on this current roster weren't on that team. I know it sounds a bit cliché, but this team doesn't think about that game, the 2017 season, last year or even Week 1 anymore. There's no time to dwell. The focus is on the Colts. Why? Because beating Indy is the next step for this team to achieve its ultimate goal: winning a championship. Beating Philly was fantastic. They needed a win badly and even overcame some miscues in the process, which is always good to see. So much can change from week to week, J.C., that these guys don't invest a whole lot of time and energy thinking about the second half of the season. One or two injuries can change a team's outlook (remember 2018?) … Sure, they pay attention to the standings and the scores, but the focus is within and this week's opponent – and not on the rearview mirror or way down the road. To your point, I do believe the NFC South landscape has changed dramatically over the past couple of weeks and the Falcons have a golden opportunity in front of them.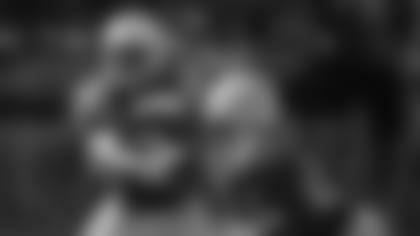 Michael from Wisconsin
What are the keys to an Atlanta Falcons victory over the Indianapolis Colts this Sunday?
Matt: Some things will always be constants, Michael, regardless of the opponent. The Falcons must protect Matt Ryan, protect the ball, force turnovers and cut down on the mental mistakes (penalties). A breakdown in any of those categories could lead to problems (see the Vikings game, for example). The Colts have a very good receiver in T.Y. Hilton and a strong running game with Marlon Mack and Jordan Wilkins. I think getting to quarterback Jacoby Brissett to make them more one-dimensional would be helpful. Just like the Eagles, the Colts have some very good players along the offensive line, too. Quenton Nelson is quickly becoming one of the best guards in the game. Hope that helps.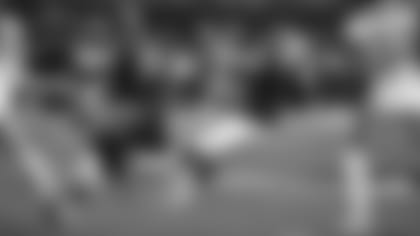 Casey from Spring Hill, TN
I see the Falcons are bringing in Matt Wile to work out as possible punter while Matt Bosher heals. Is there a reason why the Falcons must have all quarterbacks and all kickers named Matt? (They also had Matt Sims, a backup QB in the preseason.)
Matt: Casey, unless your name is Matt, you've got no shot at making it here as a specialist or at quarterback.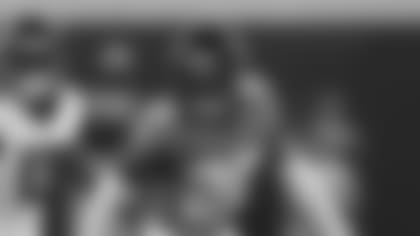 Craig from Scranton, PA
Hey Beek, love your column. Been a Falcons fan since the days of Gerald Riggs. My question with Jalen Ramsey looking to get out of Jacksonville, I think the Falcons should cough up a first-round pick for him. You do that and you really bolster the back end. Trufant, Oliver and Ramsey, to go with a solid front seven. With Drew Brees out 6 to 8 weeks, now's the time to put all their chips in and go for it.
Matt: Hey, Craig. I've seen some of the reports out there about Jalen Ramsey and I really don't know what's true and what's not at this point. All I know is that he's a really good football player who plays for the Jaguars. I also know that Ramsey is up for a new contract after the 2020 season (and his fifth-year option will cost his team about $13 million). I don't know if the Jaguars are open to trading Ramsey, but you'd have to believe that they'd want a whole lot for a player of his caliber. We've all seen what the Falcons have done this past offseason to secure some of their core players to long-term deals – Julio Jones, Grady Jarrett and Deion Jones come to mind. That requires some creativity to make it all come together and have those deals fit under the salary cap, too. Just remember that the pie can only be sliced so many ways, Craig. I love the idea of going for it, but you'd like to take care of the players under your own roof first.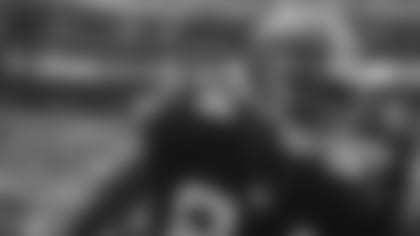 Larry from Chesapeake, VA
Good afternoon. Question: Will the Falcons wear the old-school red helmets and red jerseys this year and do you think Qadree Ollison will get a start if our run game keeps struggling?
Matt: The Falcons will definitely not be wearing the old-school red helmets this year because it would be against NFL rules to do so. Teams are not allowed to have multiple helmets. As far as Qadree Ollison starting a game … well, a lot would have to happen first – too many scenarios to go through. Right now I don't see that happening, either, Larry. Be patient when it comes to the running game and Devonta Freeman. The Falcons have just finished playing two of the better defensive fronts in the league and the offensive line has been a bit unsettled. I expect things to pick up in the coming weeks. MAILBAG
Do you have a question about the Falcons that you want answered? Ask a question here and it could be posted on AtlantaFalcons.com.
Do you have a question about the Atlanta Falcons (or anything football-related) you'd like to ask Matthew Tabeek? If so, submit it here. Please remember to include your home state (or country if you live outside the U.S.). Thanks for reading SFTB!