FLOWERY BRANCH, Ga. – Arthur Smith was hoping to avoid the pitfalls that usually come with the introduction of show-team cards for the first time. For every year he's coached in the league, Smith said this is a day that's "usually a cluster."
And by the end of practice, Smith was very candid that it wasn't what he wanted the practice to look or flow like.
"We're not trying to do anything stupid." Smith said. "We're not going all-out, full-speed scrimmage, but we expect speed and we expect the guys on the other side of it reading the cards to be professional and to get lined up."
Smith's personal philosophy is that these specific practices are important for the development of players. He said it's easy to get complacent when the cards come out, but the last thing he wants to see is guys sitting there feeling good about being "a highway cone."
He said the Falcons must do a better job in this regard.
"I'm not down, and it's not going to ruin my Friday," Smith said. "It's just knowing what the expectation is, and these guys are responding. I expect it to be better the next time we have a Friday practice."
Smith said this practice was one of the more complex practices the team will have all year.
In one regard, Smith revamped the practice schedule this week from the normal morning practices of training camp, to a more realistic schedule for a normal game week. That's why the cards were introduced Friday.
But in another regard, there were more moving parts on Friday than there normally will be. The coaches were rotating in several different personnel packages. They also had different teams running against each other in the 11-on-11 periods. The first team offense went against the second and third team defenses a lot. The second team offense went against the first team defense just as much. The Falcons showed more combinations than they have during practice up until this point. They worked on more red zone and goal line situations than almost ever before. That was all by design.
"We're trying to make sure the vets are getting ready," Smith said. "Yes, some may play more than others (on Sunday), but we're really - ultimately - getting them ready for September 12. Then we have the young guys who we have to prepare to play Sunday night and make sure they're in a rhythm in what an NFL week would feel like."
Combining that with the mixing and matching of personnel groupings, the introduction of cards, scout team and subs, there was a lot happening on Friday. And even though it wasn't what Smith wanted, it was a necessity to check off the preseason list.
"I wasn't very happy with it, but it picked up at the end and I just let them know," Smith said. "It's my job to get this thing rolling the way we believe in and the way we see fit... You'd rather go through that today than on Week 1."
+ Smith said "majority" of the roster will play against the Browns on Sunday. He noted that some of the guys they expect to start Week 1 vs. Philadelphia "may play," but how long will be determined "by how the game is going."
+ Josh Rosen is coming along within the package Smith has given him responsibility over in preparation for Sunday. His live reps continued to increase on Friday from where they were on Wednesday. Smith said Rosen is a smart player who has done everything asked of him so far. He said to expect to see Rosen play on Sunday night, as the staff tries to get a fair evaluation of him before cuts are made.
+ Speaking of cuts, Smith said on Monday that he, the staff and front office felt good about roster decisions in regard to about a third of the roster. He said on Friday that it's still around that number. You have your no-brainers, Smith said: So, the Matt Ryans, Jake Matthews and Grady Jarrett's of the world. And while Smith said they want to see how the right tackle and left guard positions shake out on Sunday and throughout next week, that they do "have a pretty good idea right now" about what direction they want to go in. Kaleb McGary and Josh Andrews continue to hold those spots down with the first team offense.
+ Friday's practice was a heavy special teams day as well. Chris Rowland acted as the return man for a vast majority of the punt and kickoff returns. Cordarrelle Patterson and Avery Williams were also in on the action, too, but Rowland played a slightly bigger role in returning punts.
+ With the different combinations of personnel groupings going against each other, Marlon Davidson did get a shot in Jonathan Bullard's spot with the first team defensive line. Sunday's game will be an important one for Davidson to show he's healthy and truly competing for a rotational spot along the defensive line.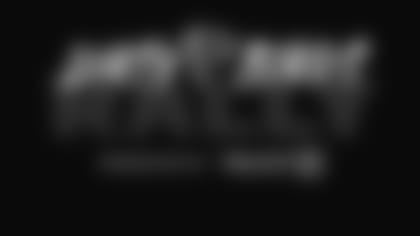 Celebrate the return of Falcons football with a FREE kickoff party featuring special appearances by Jeezy, Pastor Troy, and Falcons Legend Michael Vick. Join current Falcons players and special guests as we kick off the 2021 season!
This event will be emceed by announcer Ryan Cameron and Falcons Legend Harry Douglas and will feature:
Appearances by Calvin Ridley, Younghoe Koo, Mike Davis, Coach Smith and Terry Fontenot
Special appearances by Jeezy, Pastor Troy, and Falcons Legend Michael Vick
Performances by Falcons Cheerleaders and Freddie Falcon
Giveaways and more!
Plus, gear up for gameday and shop our new Dirty Birds collection in-person at the Atlantic Station Team Store, located just across from the Atlantic Green.
Date: Friday, September 10 // Time: 7:00 pm – 9:00pm
Location: Outdoors in the Atlantic Green at Atlantic Station, near HOBNOB (245 18th St NW, Atlanta, GA 30363)