Adetokunbo Ogundeji walked through the tunnel, onto the field and then scanned his environment.
Mercedes-Benz Stadium was sparsely populated by those ready to watch the Falcons practice in early August. The venue's energy barely registered, especially relative to what the 77,622 brought each football Saturday at Notre Dame Stadium.
Didn't matter. It was a massive deal for the former Fighting Irish now turned pro.
"At that scrimmage, I realized how much of a blessing this is," Ogundeji said in a one-on-one interview after Friday's practice. "This is a once-in-a-lifetime opportunity. When people say this is the one percent of the one percent, they aren't lying. It was a proud moment, but a humbling experience at the same time."
Ogundeji has had several proud-yet-humbling moments since. The Falcons' fifth-round pick has risen from the bottom of the depth chart to earn a role in the edge-rushing rotation, flashing early and often this camp.
That wasn't happenstance. It's the result of hard work, raw talent and a willingness to be coached. He's obviously all ears when head coach Arthur Smith, coordinator Dean Pees and outside linebackers coach Ted Monachino speak.
They aren't, however, his only resources. Steven Means has become a mentor, someone he works with after practice and while watching film. These exchanges have helped Ogundeji refine technique and get comfortable playing at the NFL level.
"What we talk about is using my hands more in the pass rush," Ogundeji said. "You have to understand where the quarterback is going to set, how to set the edge on the run game. Steven has done it. He has been in the league for a while, so learning from his experience, from someone who has been in the league – Brandon Copeland has been great, too – has been great."
Means has provided insight on edge rushing. Jake Matthews and blocking tight end Lee Smith have imparted wisdom from the other side of line of scrimmage. Ogundeji has listened, trying to absorb as much knowledge as possible while transitioning to the pro game.
"I talked to [Matthews] in training camp about he and other offensive linemen set," Ogundeji said. "I think [the conversation] was good. When you go against the vets, you get better every day. Going against him, seeing what he does and how he approaches the game helps me compete against him and other offensive tackles. That's something you have to do. You also ask tight ends how they do it. Lee Smith is one of the best blocking tight ends in the league, and I asked him how he controls people rushing off the edge.
"You get a great understanding playing against guys who have around a while, playing at a high level."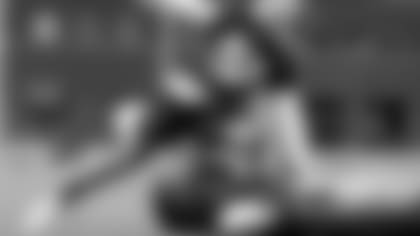 Absorbing information is one thing. Applying it is another.
Ogundeji has done a good job with both. That's crystal clear watching him work each day in practice and two preseason games. He hasn't been perfect, with rookie mistakes in both environments, but he's worthy of the playing time he'll get this regular season. Outside expectations were predictably low for the fifth-round pick taken No. 182 overall, but he has exceeded them at most every turn. Ogundeji quickly got a shot with the first unit and played well, though that positive experience hasn't changed his mindset or inflated his ego.
Just count it as another proud-yet-humbling moment for a young talent trying to earn his keep and find his way.
"My goals have always been the same, to play here and play at a high level," Ogundeji said. "I'm not here to collect statistics. I'm here for team results. If the team is winning, that's good for me. I'm not out here trying to earn individual accolades. Coming in here after the draft, that was my only plan.
"I'm just trying to follow the playbook," Ogundeji said, "listen to the veterans and play fast."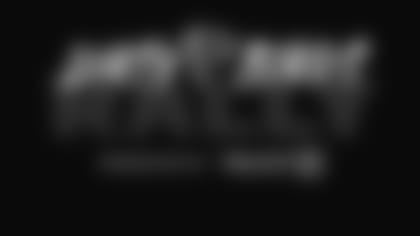 Celebrate the return of Falcons football with a FREE kickoff party featuring special appearances by Jeezy, Pastor Troy, and Falcons Legend Michael Vick. Join current Falcons players and special guests as we kick off the 2021 season!
This event will be emceed by announcer Ryan Cameron and Falcons Legend Harry Douglas and will feature:
Appearances by Calvin Ridley, Younghoe Koo, Mike Davis, Coach Smith and Terry Fontenot
Special appearances by Jeezy, Pastor Troy, and Falcons Legend Michael Vick
Performances by Falcons Cheerleaders and Freddie Falcon
Giveaways and more!
Plus, gear up for gameday and shop our new Dirty Birds collection in-person at the Atlantic Station Team Store, located just across from the Atlantic Green.
Date: Friday, September 10 // Time: 7:00 pm – 9:00pm
Location: Outdoors in the Atlantic Green at Atlantic Station, near HOBNOB (245 18th St NW, Atlanta, GA 30363)