Eighteen years ago, Charles London was at a crossroads.
It was 2003 and London, who played running back at Duke University, had moved into event management after graduating in 1996. He was Director of Stadium Operations at Gillette Stadium and enjoyed his job, but something was missing.
London, then 28, could not keep football off his mind. While he had some interaction with the game by overseeing the home of the New England Patriots, it was not the same as being around football every day.
He called then-Duke head coach Ted Roof to see if there were any coaching jobs available at his alma mater, and there was one: recruiting graduate assistant. London would have to take a massive pay cut and work alongside others just old enough to order alcohol.
"I didn't want to look back 20 years, and then I'd be like, 'What if?'" London said.
Today the 46-year-old Dunwoody native has left no room for regret. London is in his 13th season coaching in the NFL and back in his home state as the Falcons quarterbacks coach. London's untraditional path has worked by staying true to himself, and now he sits in a position that could launch him into a head coaching job.
London had a dominant high school career at Dunwoody High School. He was a shifty running back who teammates say could "jump over you or run through you." London ran the 100 meters in 10.5 seconds, which would have ranked fifth in the state this year, and was selected to the Florida-Georgia All-Star game. He was inducted into the Dunwoody Hall of Fame in 2011.
Even with his impressive play on the field, his teammates say what they remembered most was how London approached the game. He did things the right way and did not speak much, but when he did, others listened attentively. Back then, teammates could already see the leader that London is today.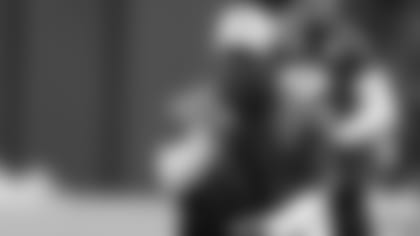 "If I had to go down a dark alley, Charles London would be the person I would want to go down that dark alley with, and I know he would have my back," said Travis Stroud, a teammate of London's at Dunwoody. "When he spoke, everybody would get in line. It's no surprise he's coaching now."
Following his prep career, London went on to play football and run track at Duke. He was given Duke's Trinity Teammate Award in 1996 and the College Football Hall of Fame Foundation Award in 1997.
London doesn't hold his impressive football resume in high regard. He considers himself "just an OK player." His humble approach to football is the same in his coaching style, which has helped his rise in the league.
Duke promoted London to running backs coach in his second year, and then he earned his first NFL job with the Chicago Bears under head coach Lovie Smith in 2007. London closely studied Smith's coaching style and took copious notes.
"He wasn't a yeller. He wasn't a screamer. I think the players that we had on the team those years really respected how he treated them as men," London said. "I always felt like, if you tried to coach outside your personality, your players would see through it, so I try to be who I am."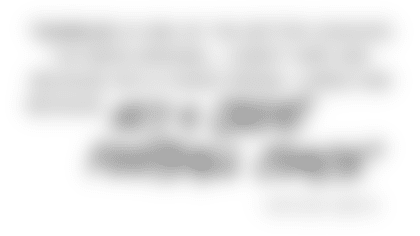 And London says Falcons head coach Arthur Smith preaches the same mentality with an emphasis on "being who you are." Smith and London crossed paths at London's second NFL job as an offensive quality control coach with the Tennessee Titans in 2011. Smith worked as a defensive quality control coach, and the two sat back-to-back in their small office in Tennessee. They spent just a year together before London headed to Penn State as a running backs coach, but grew fond of each other in the short time.
"Every defensive coach came through our office to ask him a question because he knew all the information, so our office was kind of like a turnstile," London recalled. "I knew he was going to be successful at that point."
Ten years later, following stops with the Houston Texans and the Bears as a running back coach, London and Smith are back together in Atlanta — and in their own office spaces.
"Charles is one of the better coaches I've been around," Smith said. "I didn't hire him because he's a good friend. I hired him because he's a great football coach. He's done a really good job transitioning to his role, and we're happy he's on this team."
The new role is somewhat of a full-circle moment for London, not only because of his connection with Smith or that Falcons coaches Dave Ragone and Frank Bush were also on that staff in 2011, but because he has been a Falcons fan for as long as he could remember.
London had season tickets during Deion Sanders' rookie year. He still remembers the excitement and joy he felt as he and his father watched Sanders return a punt 69-yards against the Los Angeles Rams for a touchdown in his first game in Atlanta.
"I consider this home," he said. "I've got a lot of pride in this organization and what this organization stands for and this city, so when Arthur gave me the opportunity to come back here — I was elated."
London leads a quarterback room varying in age and NFL accomplishments, with former MVP Matt Ryan, seven-year veteran AJ McCarron — he's still around despite tearing his ACL — rookie Feleipe Franks, and now Josh Rosen. He says he is learning from the quarterbacks as much as they are from him. Specifically, he admires how Ryan meticulously finds ways to connect with every person on the team despite his age gap.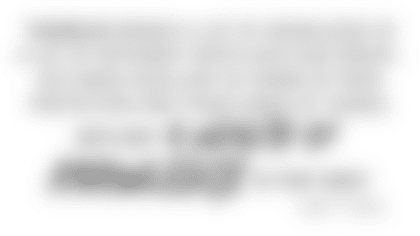 "I try to develop those same relationships, and you know, maybe Matt [Ryan] and I talk about something that Feleipe and I don't talk about because Felipe will have no idea what I'm talking about," he said, laughing. "We might be talking about a TV show from the '80s, and Feleipe looks at us like we're crazy, so you know it's just different ways to connect, but I think it's always fun to try to figure out those ways that we can be connected."
While there are many ways to become a head coach in the NFL, many have been offensive coordinators — like Smith, who ran the offense in Tennessee. The quarterback coaching position is often a launching pad to offensive coordinator, whether at the college or professional level.
And Ryan says London's coaching experience coaching running backs has given the first-year quarterbacks coach an advantage.
"Charles brings a good knowledge of a lot of different spots into our group," Ryan said. "He's been excellent in terms of pass protection and those kinds of things; he's got a wealth of knowledge in that area."
Even with the quarterbacks coach to head coach path being a proven one, it is not always the same for Black head coaches. There are just five head coaches of color in the league. Despite the 2020 super bowl featuring two Black offensive coordinators in Eric Bienemy and Byron Leftwich, neither earned head coaching jobs. London is one of a handful of Black quarterback coaches, on a short list that includes Pep Hamilton (Houston) and Brian Johnson (Philadelphia).
While London acknowledges the trend with quarterback coaches becoming head coaches and the challenges coaches of color face, he says he tries to stay focused on doing his job well before anything else.
"Right now, I just want to be the best quarterback coach that I can be," London said, "just trying to help these guys get better and help them in any way I can."