Editor's note: This is the sixth installment of a 10-part series on top prospects who fit the Falcons based on positions of need.
The Atlanta Falcons have a new regime in place, beginning at the top with general manager Terry Fontenot and head coach Arthur Smith. Not only have they been busy putting together their respective staffs, but they're also been evaluating every single player on this roster.
The Falcons finished last season with a 4-12 mark, in last place of the NFC South and, as a result, hold the No. 4 overall pick in the NFL Draft. They've missed the postseason for three straight years. In short, there's some definite areas on this roster that will need to be addressed in the offseason.
The Falcons' four biggest needs heading into free agency and the NFL Draft right now appear to be at edge defender, secondary (cornerback and safety), running back and offensive line. Over the next several weeks we will look at the top draft prospects at every position group and how they might fit with the Falcons.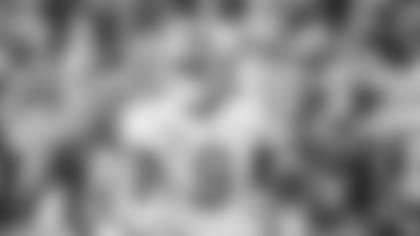 Travis Etienne, Clemson
2020 rushing stats: 168 carries for 914 yards and14 TDs
Draft position in Matt Tabeek's latest mock draft: 24
Brugler's analysis: "A speed slasher, Etienne uses his deceiving run strength and deadly start-stop suddenness to forced missed tackles, bursting past defenders or powering through them. He has matured as a pass-catcher to be more than simply a screen target, but he must improve in pass protection to stay on the field in any situation."
Jeremiah's analysis: "Etienne is a compact, muscled-up running back with outstanding burst and balance. He's at his best as a one-cut runner, putting his foot in the ground and exploding up the field. He isn't overly elusive in the hole, but he hits it at full speed and absorbs contact while keeping his balance. He has plenty of speed to capture the edge on outside runs. He rarely loses a foot race once he gets into the open field. He is very valuable in the passing game, too. He has a great sense of timing and spacing in the screen game. He also possesses the ability to run away from linebackers on seams and angle routes. He has even flashed the ability to split out wide and run double moves. He improved in pass protection in 2020. Etienne doesn't have elite vision or wiggle, but his speed is real and it's spectacular when given a runway."
Pro Football Focus: "Etienne didn't have his best season on the ground but reinvented himself as a vertical receiver. His 90.9 receiving grade and 588 receiving yards led all FBS running backs."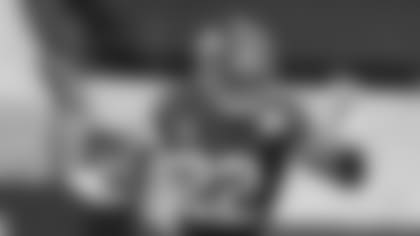 Najee Harris, Alabama
2020 rushing stats: 251 carries for 1,466 yards and 26 TDs
Draft position in Matt Tabeek's latest mock draft: 15
Summary of big board rankings:
Brugler's analysis: "Harris has the quick, graceful feet of a much smaller back to elude pursuit, showing improved decision-making and on-field maturity as a senior in Tuscaloosa. Although he doesn't have his home run juice, he compares favorably to Matt Forte with his athletic cuts, natural instincts, reliability as a pass-catcher and toughness to wear down defenses."
Jeremiah's analysis: "Harris is a big, smooth running back who posted outstanding production during his Alabama career. He is very patient to let holes develop before sliding through the line of scrimmage on inside runs. He has tremendous contact balance, routinely absorbing a hit and finishing runs. He doesn't have the juice to really stretch to the boundary on outside runs, preferring to quickly get his shoulders squared and turn upfield. He is sneaky elusive in space, though, and can drop his shoulder to run through tacklers. He's an excellent pass catcher out of the backfield. He runs clean routes and has the ability to high-point the ball down the field. He's aware and dependable in pass protection. Overall, Harris isn't a home run hitter, but he's a very skilled runner with excellent value in the passing game. I see similarities to former Chicago Bears star Matt Forte when he was coming out of college."
Pro Football Focus: "Harris has some of the best ball skills you'll ever see from a running back, with three drops on 83 catchable passes over his career. He's got bell-cow written all over him."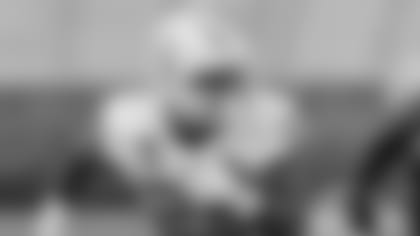 Javonte Williams, North Carolina
2020 rushing stats: 157 carries for 1,140 yards and 19 TDs
Draft position in Matt Tabeek's latest mock draft: 55
Summary of big board rankings:
Jeremiah's analysis: "Williams is a thick, compact running back with outstanding vision, power and quickness. He is quick to find/attack the hole with a bounce in his step on inside runs. He has tremendous lateral quickness to make defenders miss in tight quarters. He runs with a low pad level and accelerates through contact. Williams has the burst to get the edge on outside runs and he's elusive once he gets into the open field. He is effective as a checkdown option in the passing game and flashes some route polish on angle routes in the middle of the field. He has reliable hands, although you will see some double catches. He is aware in pass protection and can squat and absorb blitzers. Overall, Williams is a complete player and could emerge as the best running back in the 2021 class.
Pro Football Focus: "Williams is fresh off the single most impressive tackle-breaking season we've ever graded. He broke 76 tackles on only 157 attempts for the Tar Heels.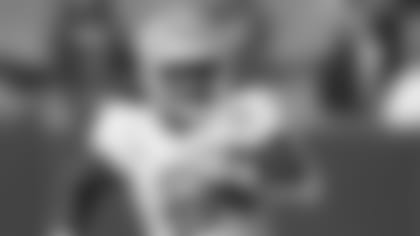 Michael Carter, North Carolina
2020 rushing stats: 156 carries for 1,245 yards and 9 TDs
Draft position in Matt Tabeek's latest mock draft: 64
Summary of big board rankings:
Pro Football Focus: "Carter is fresh off a dominant 2020 season that showed a complete skill set despite being listed at only 199 pounds. His biggest selling point may be what he can do as a receiver after gaining 267 yards on 25 receptions this past season."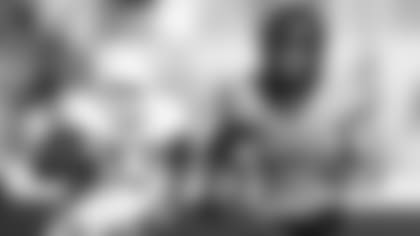 Chuba Hubbard, Oklahoma State
2020 rushing stats: 133 carries for 625 yards and 5 TDs
Draft position in Matt Tabeek's latest mock draft: Day 2-3