Look. I was going to try really hard not to write Matt Ryan's name in this preview. I really was going to try. But then I thought better of it because you can't erase the history and the moves that got Atlanta to this point; a point in which the Falcons enter training camp without Ryan under center. This is a big deal for a multitude of reasons. The main reason being that this is the beginning of a new chapter in Falcons franchise history. The previous decade will go down in said history as the "Matt Ryan era." It just will.
So, what is the name of the next chapter? To be honest, we don't have a clue. Not yet anyways.
That's because there are too many moving parts at the quarterback position right now to be certain which direction the Falcons will be going. There's so much movement that it would be unfair to make predictions about the long-term solution to the quarterback conundrum now, in this year's training camp. So, yeah. I'm not gonna do that.
Instead, I am going to tell you what is, and what is may be temporary. You should prepare yourself for that. For the time being, Marcus Mariota is in Atlanta on a two-year deal. His career up to this point has been anything but stable, but reuniting with Arthur Smith may provide that stability for Mariota in 2022. And that's the hope: That Mariota can prove this season that even in a year of change, he can thrive in a starting role again. Perhaps even for longer term than two years.
Then, there's Desmond Ridder, the Falcons No. 74 overall pick in the 2022 NFL Draft. For Ridder, it's about making the most of any - and every - opportunity he may - or may not - be given in 2022. That's a lot of ands, ifs and buts because it's important to remember Ridder was not the Falcons first round pick. Drake London was. This (in my mind at least) changes the overall trajectory of Ridder. Could he develop into the Falcons long-term solution at quarterback? Maybe. But one could argue Mariota has just as much of a chance to do so as Ridder does.
And what if it's neither? What if the Falcons future franchise quarterback is on the open market in the next couple of years? What if the organization puts together a blockbuster trade for him? What if he's in college? Again, that's a lot of 'what ifs' but this is simply the reality of where the position currently stands in Atlanta.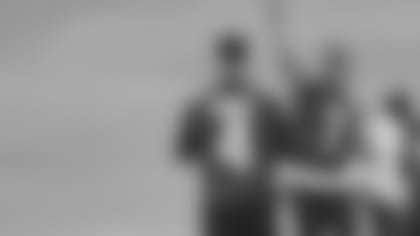 With all of this being said, what does any of it have to do with the 2022 training camp? (Which, yes, begins on Wednesday).
It means that anything - and I do mean anything - can happen at the position. Mariota could be the starter once training camp ends and the season begins. He could be the starter every day thereafter (which is how I currently lean in my own personal thinking). Or he could not, and Ridder could rise. Either way, I wouldn't be shocked to see them of both in action at some point (perhaps multiple points) in 2022. The Falcons need to find out what they have with these two quarterbacks this year to decide where they want the position to go in the years to come.
The 2022 training camp is just the beginning of the conversation surrounding the future of the quarterback position. And with beginnings comes intrigued, and I - for one - am intrigued by what Mariota (or Ridder) can provide the Falcons in the short term, and maybe even in the long-term. 2022 Season Tickets Now Available!
Our Longest & Most Flexible Ticket Payments
Instant Member Benefit Access
Best Available Seat Locations