The Falcons are trying to shake off and forget a fifth-straight loss while preparing for the Seattle Seahawks, a 5-2 team they'll face Sunday at Mercedes-Benz Stadium. In the meantime, Falcons fans have plenty of questions and comments. So, let's get to them now. Just remember that all opinions here are mine unless otherwise noted.
Rick from Atlanta, GA
Hi Beek. Well dayummmnn, enough said.
Matt: I hear ya, Rick. It's been one of those seasons so far. Hang in there! At least we have this mailbag … SFTB is now also known as FFF, the unofficial support group for flustered Falcons fans. I kid, I kid.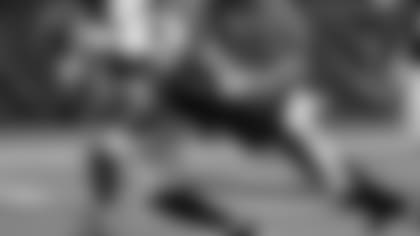 Rodney from Atlanta, GA
I just wanna say that, in my opinion, part of the reason for the offense suffering is that we have not really utilized the RBs in the passing game as we once did. The guys we drafted should be used as Tevin Coleman was. I am questioning Dirk Koetter and his playbook and play-calling. What I have seen is that his philosophy simply does not work anymore in this league. We need to spread the field more.
Matt: It's tough to compare teams on a yearly basis simply because the personnel, schedule and coaches are always changing. Injuries are overlooked but are a factor as well. But, what the heck, let's have a look and some fun here. Let's compare the 2018 Falcons offense to the 2019 version through the first seven games and see what we come up with.
Average passing yards per game: 317.7
Average rushing yards per game: 83.3
Average total yards of offense per game: 401.0
Average passing yards per game: 299.0
Average rushing yards per game: 68.4
Average total yards of offense per game: 367.4
To your point, Rodney, the running game hasn't been as effective or consistent through the first seven games. By the end of the 2018 season, the Falcons averaged 98.3 rushing yards per game, so the run game actually improved as the season went on (even without Devonta Freeman in the lineup for 14 games). In 2017 and a healthier Freeman in the lineup for 12 games, the Falcons averaged 115.4 rushing yards per game.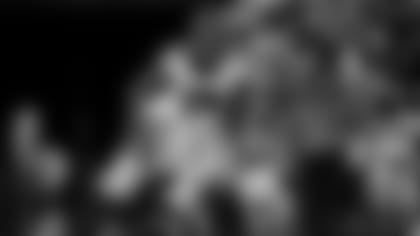 Nathan from Manila, Philippines
Hi Beek, No. 1 ATL fan from Asia here again. Is it time to trade some vets for draft picks before the deadline? Like Devonta Freeman and Desmond Trufant ... look at the inconsistency and their big contracts ... time to get out of them for third- or lower-round draft picks to free up cap space for other free agents? How do I sign up for assistant GM? Hehe, thanks.
Matt: Hi, Nathan. Well, if the reports are true, (some of) your wishes may have been granted Tuesday morning. Check back to AtlantaFalcons.com for more on that reported trade of Mohamed Sanu to the New England Patriots for a second-round pick (see below) and all of your Falcons-related news moving forward.
Gareth from South Hampton, United Kingdom
Hi Beek, I never usually question decisions made by the team, but surely trading Mohamed Sanu is already "Looking at the bigger picture." Why are we trading away assets that can help us now, rather than bringing in assets that can help the team in the current situation? This seems to be a very Miami-type of move; they know their season is over and are looking at the next. I fear we are going down the same road.
Matt: As noted above, Gareth, the Falcons are going to have to make some tough decisions in order to create some cap space moving forward. With the trade deadline approaching, the Falcons were offered a second-round pick for a 30-year-old wide receiver who is approaching the final year (2020) of his current deal. That's tremendous value. With a number of players carrying high cap numbers – Matt Ryan, Julio Jones, Desmond Trufant, etc. – the Falcons are going to need to acquire draft picks and get some talented players on the roster with lower cap numbers moving forward. I believe they'll now have four picks in the first three rounds of the 2020 draft if the reported second-round pick the Falcons acquired for Sanu is a 2020 pick.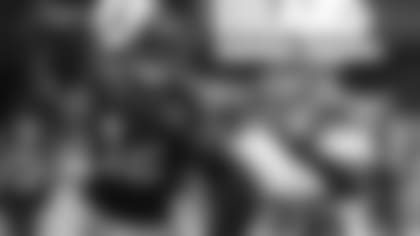 Steve from Casper, WY
Well we've finally given up and started to trade our players. Being a lifelong Falcons fan is a curse. I'm so mad at Atlanta for trading Mohamed Sanu to the Patriots. The Patriots! Why!!? I would have traded him to the Aint's before the Patriots! So this year is a wash right? Haha!
Matt: Look at it this way, Steve. The Falcons are getting a second-round pick and that's tremendous value for Mohamed Sanu. The Saints? Why would you prefer Sanu go to the Saints, a team the Falcons face twice a year? Um, no thanks. Pass. Then again, if the Saints wanted to give up more than a second-round pick, I'm listening.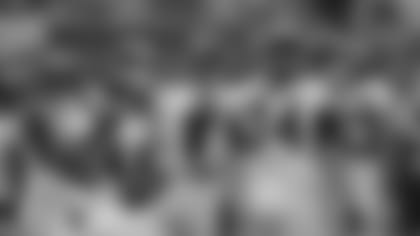 Filip from Switzerland
Hey Beek, I agree with you, the season is far away from over, but the Falcons are now a 1-6 team, and the question is, what to do with the salary cap? The Falcons are now one of the worst teams in the NFL. And next year I really don't know how they gonna keep the salaries under the cap without having a lot of dead cap. What are your thoughts, Beek?
Matt: When the Falcons secured long-term deals for Matt Ryan, Julio Jones, Deion Jones, Grady Jarrett, Jake Matthews, Devonta Freeman and the like, we all knew they would not have to get creative to work out deals but that there would also be long-term ramifications with the salary cap. How can they do that? They'll have to make some tough personnel decisions, for one. It might entail restructuring contracts, trading players or simply not giving others contract extensions. Based on this tweet on the projected 2020 salary cap space from overthecap.com, the Falcons will certainly have to get creative in order to create some room in the near future.
Lauren from Dallas, TX
Hey, Beek. If DQ finished with a below average season this year, for example 7-9 or worse. Would you like to see Arthur Blank keep him as head coach, strictly in your opinion?
Matt: I am not going to comment on any one person's job, but I'll put it this way for you, Lauren. I see what's being said on social media – virtually every single thing I post has comments about "cleaning house" and calling for people's jobs. My inbox here for SFTB has plenty of those, too. I love Dan Quinn. He's a tremendous person and, I think, an excellent football coach. He's accomplished quite a bit in his four previous years here, too. That said, based on the kinds of changes DQ and the Falcons made last year following a 7-9 finish, I would expect some changes again if they finished with the same record or worse. I don't know what they would entail only because we haven't seen the final results yet. That's best I can give you for now.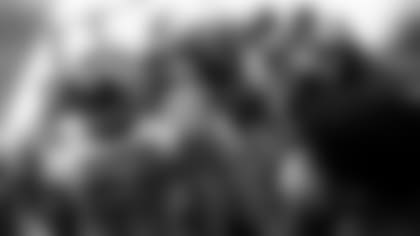 Mike from South Louisiana
What's up, Beek?I read your articles religiously! Falcons fan all of my life in enemy territory! Sanu is gone and rumors are flying that more big names might be gone! Salary cap next year is gonna be a nightmare! Something just isn't right with so much talent on this team! Do you think the players gave up on the brotherhood? They are definitely not on the same page! Game plans are too predictable! Thoughts?
Matt: I think the reported Mohamed Sanu trade for a second-round pick was a great deal for both sides, Mike. The Falcons need to get some wiggle room if they want to create space and for future free agents and draft picks. They managed to secure some of their key players to long-term deals but that always comes with a price (pun intended). Will there be more moves? Who knows? But the Falcons, as noted above), have some tough decisions to make – as does every single NFL team when it comes to the salary, if we're being really honest. The Falcons, however, have perhaps the least amount of cap space heading into 2020, though. The reported doesn't surprise me in the least. Have the players given up? Heck no. I wrote one of my postgame columns on that very topic, Mike. That's been one of the positives thus far. This team refuses to quit, even when they've been down or haven't been forcing the turnovers and sacks. This team, these coaches, you fans – this city – could really use a win over the Seahawks on Sunday. Let's hope they get one. MAILBAG
Do you have a question about the Falcons that you want answered? Ask a question here and it could be posted on AtlantaFalcons.com.
Do you have a question about the Atlanta Falcons (or anything football-related) you'd like to ask Matthew Tabeek? If so, submit it here. Please remember to include your home state (or country if you live outside the U.S.). Thanks for reading SFTB!