Welcome to Straight from the Beek! The Falcons are in offseason mode – preparing for the start of free agency and the NFL Draft – and just a lot going on surrounding the team as well, not to mention they're going to unveil new uniforms in April, too. In the meantime, you've got plenty of questions, so let's get to them now. Just remember that all opinions here are mine unless otherwise noted.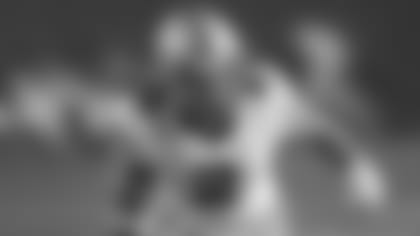 James from Atlanta, GA
Hey Beek. I know you get this question a lot, but how do you feel about drafting a DE in the first round? And if so, what's one player who has got you saying to yourself. "Man … we need him!" Thanks, man!
Matt: I think the Falcons need another difference-maker along the defensive line, specifically coming off the edge. There aren't too many sure things coming out of the NFL Draft each year, but I think Chase Young is as close to one as there is this year. Every team could use a player like Young.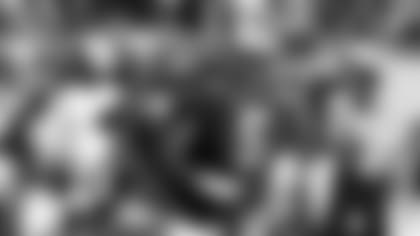 Shelly from Rock Hill, SC
Hey Beek, just wanted to say a few things and ask you a question first. You are awesome. Me and my BF love reading your work and are thankful for you and how you listen and take questions, it means a lot. Second, Matty Ice is an underrated QB. It makes me and my boyfriend so angry when his own team's fan base criticizes him. He's one of the few players on our team I'd never question because of his leadership and talent. I wish he could be the falcons QB forever! For my question, what's the chances of the Falcons moving up for Chase Young and do you think if they don't can they find someone almost as pro ready and close at impacting from Week 1 as him? And maybe one, if not two people, who can contribute relatively soon in Round 2? Thanks, Beek. We love you!!! ❤️🌹😊👋🏻
Bengals
Redskins
Lions
Giants
Dolphins
Chargers
Panthers
Cardinals
Jaguars
Browns
Jets
Raiders
Colts
Buccaneers
Broncos
Falcons
The Bengals need a quarterback (Andy Dalton has most likely played his last game in Cincinnati) and you have to believe they'll take Joe Burrow. The Redskins need a lot of pieces right now, and taking Chase Young at No. 2 seems like a no-brainer. And if they don't take him, the Lions will. The only way the Falcons could get Young is if they traded up to that No. 2 spot – and to do that they'd need to give up an awful lot. How much? Well, if you use an NFL trade value chart, the Falcons would have to give up their first three picks (and more) – and that's if the Redskins even wanted to move down. I just don't see it happening. The Falcons need as many picks as they can get right now (especially with their current salary cap situation). As far as needs go, I think the Falcons must address the following position groups in free agency and/or the draft: defensive end, defensive tackle, cornerback, guard, running back and possibly tight end. What order will depend on who is available. That said, I think they can land a decent edge rusher or defensive tackle at No. 16.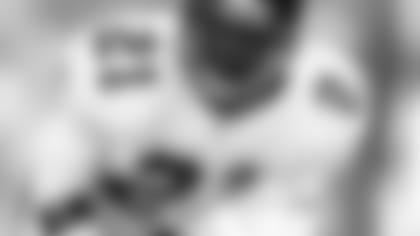 Richard from Cataula, GA
Beek! Man, absolutely love what you do with SFTB. It's awesome! Please keep it up for a long time to come. I'm ecstatic for all of the offseason Falcons stuff and looking forward to see what DQ is gonna continue to build our team into. My question is simply do you know or can you say if there is a heavy theme of BLACK in the new uniforms? I really hope so because that's a great look for our ATL Falcons. Thanks, and can't wait to read more SFTB!
Matt: First, thanks for the support and kind words. I've said dozens and dozens of times and I'll say it again: This space is here because of you, the fans. As far as the uniforms go – and I wish I had a dollar for every question I receive about them – I cannot give away any specific details about them or I'll get in some pretty big trouble! However … I have seen them and I can give you my reactions. Flat out, I think they are sweet looking. And I'll add this, too: When I first laid eyes on them (on a computer screen), they were not what I was expecting. And I'll add one more thing: When I finally saw them in person and actually held them (and the helmet) for the first time, I liked them even more. Loved them, actually. That's all I can say. Lips are sealed, folks.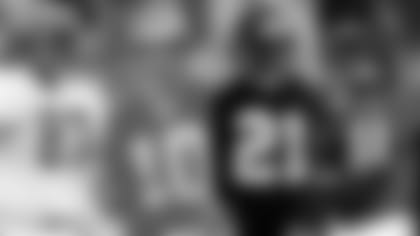 Jim from Hilton, NY
Does the uniform change also include a logo change? Or is that something we won't know for sure until April?
Matt: I can't say, Jim. You'll have to wait and found out in April.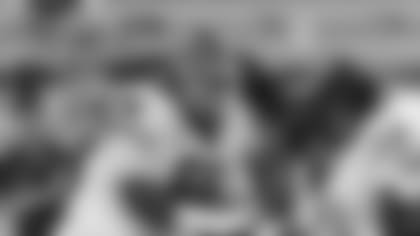 Brock from Idaho
Yo, Beek. Here is my mock.
Round 1- A.J. Epenesa or trade down
Round 2- Curtis Weaver
Round 2- Solomon Kindley
Round 3- Jaylon Johnson
Round 4- RB, maybe Zack Moss or Travis Etienne, if available
Round 5- some no-name DT
Round 7- Another offensive lineman
What do you think about it? We really need to prioritize DE that might mean in the draft or dropping Austin Hooper and picking up a free agent.
Matt: Well, you certainly addressed defensive end early (and twice), so I like that. Some have projected Solomon Kindley going in the first two days of the draft, and if he could step in and compete right away for that left guard spot I'd say that's great value. And I do like that you also took a cornerback in the third round. These mocks are a total crapshoot because no one knows who'll be available, but I like the position groups you hit. I'd be shocked if Zack Moss or Travis Etienne are still available in the fourth round.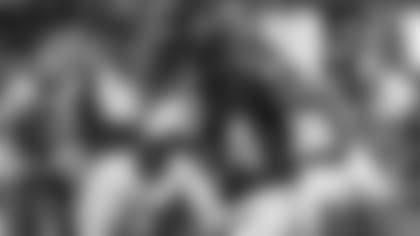 Jannik from Hannover, Germany
Hey Beek, every time nice to read your opinion on things, like draft prospects and stats. I have two questions for you, one is about our running game. I think that injury comeback from Devonta Freeman and the miss of Tevin Coleman through free agency was hard, but Free doesn't look as good as in 2016. Do you think he will come back next year, or should we add fresh blood? My second question is about the NFL International Series. Do you know where the Falcons will go next year, London or Mexico? When it will be announced? You know what I want to hear, right? Will be my first live NFL game and I get excited! I'm looking forward, next season will be great. I predict postseason and SB run!
Matt: Hey there, Jannik! Thanks for writing in. The running game overall missed the mark in 2019 – and wasn't as productive or consistent as the Falcons need it to be. You know what they say, a quarterback's best friend is an effective running game – and the Falcons have been lack one for a couple of seasons now. You can't pin it all on one player, like Devonta Freeman. The Falcons ranked 30th in the league when it came to average rushing yards per game (85.1), and that's a result of a number of factors – situations (down and distance), offensive line play and the running backs. There's a reason why the Falcons were No. 3 in the league is passing yards per game. Falcons quarterbacks, for example, were sacked 50 times (Matt Ryan was taken down 48 times) and that puts the offense behind the chains – in some second-and-long or third-and-long situations. Likewise, when the offensive isn't creating holes or running lanes, the run game isn't going to be effective at all, either. That said, Freeman missed a lot of time prior to the season (16 games at one point). Injuries take a toll, and they also take time to rebound from. I think all of those things factored into the inefficient run game, Jannik. I think the Falcons offensive line is a work in progress and I think running backs (in general) take a beating – so it might good to bolster depth and draft one, too. As far as the international game goes, we still haven't announced where it will be played yet, so stay tuned. Unfortunately, I can't give you any more than that at this time.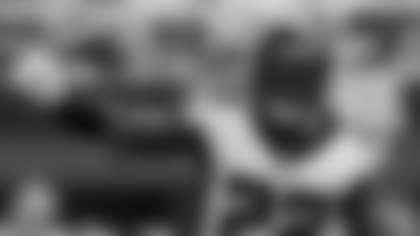 Paul from Tulare, CA
What's up, Beek, love your articles man. I am pretty stoked about Mr. Blank keeping Quinn and Dimitroff, both have been exceptional for the most part, but every team is going to have their off years. Now that we are re-signing our core players what will happen with my man Keanu Neal? I personally feel like he is the soul of the defense. His big-hit ability and the way he plays the game is priceless. With Ricardo Allen playing SS do you think we release Neal or move Allen back to FS and Damontae Kazee as our backup slot corner and safety?
Matt: That's one of many questions the Falcons will have to answer heading into training camp this year. Once they moved Damontae Kazee back to safety, he – and the defense – played much better. Now, it wasn't just Kazee, but he's much better there than playing nickel corner. There's no question that the Falcons have missed Keanu Neal's presence on the field as well. Right now all that matters for him is getting back to full health. That's it. Should he be 100 percent at the start of camp and the regular season, even better. What they will ultimately do … I have no clue at this point. Just being honest. Do you make one a backup? Depth is obviously important, especially based on the last two seasons. Do you rotate them? Do you trade one? Do you move Neal to linebacker? Do you put Kazee back at nickel corner? It'll be interesting to see how that unfolds. MAILBAG
Do you have a question about the Falcons that you want answered? Ask a question here and it could be posted on AtlantaFalcons.com.
Go ahead, ask the Beek
Do you have a question about the Atlanta Falcons (or anything football-related) you'd like to ask Matt Tabeek? If so, hit the link. Please remember to include your home state (or country if you live outside the U.S.). Thanks for reading SFTB!