The Falcons are just days away from the first of two meetings with the Bucs over the next three weeks. The first one will be played at Mercedes-Benz Stadium, the Falcons' final home game of the 2020 season. Meanwhile, you've got plenty of comments and questions, so let's get to them now. Just remember that all opinions here are mine unless noted otherwise.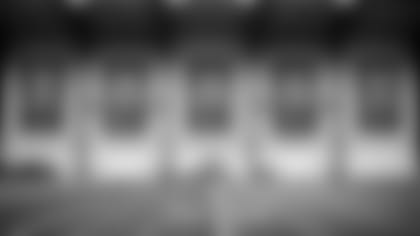 Henry from New Jersey and Quitman, GA
Happy Holidays Beek! I am a retired Navy man. I have taken the Falcons with me throughout every stop. Beek, do you think it time for a rebuild for my beloved Falcons?
Matt: Happy holidays to you as well, Henry! Look, changes – significant changes – are coming to the Falcons. They Falcons are looking for a new general manager who will come in and assess the roster and implement a new long-term vision on how to win consistently. That could mean a lot of changes, but not all at once. Change takes time. Success doesn't happen overnight, either. But again, change is coming.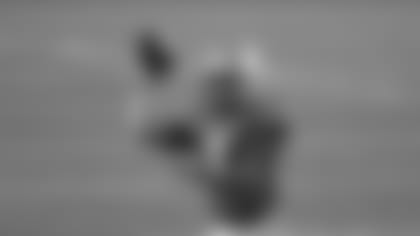 Jerry from Hinesville, GA
Hello Beekaleak! How soon are we hiring a GM? In your opinion, will we be picking in the top 5? I'm hoping we double-dip in the first round. Who are your favorite players in this year's draft?
Matt: Ha! And the list of all the different iterations and versions of Beek continues to grow … you're too much, Jerry. Alright, let's get to your three questions:
I personally think the Falcons will make a hire sometime in January. That's my guess.
No, but I think the Falcons will end up with a top-10 pick.
My top three favorite players (in no specific order) to watch would be Justin Fields, Trey Lance and Kyle Pitts. Please note: I'm not saying these are the players who I think the Falcons should or will target.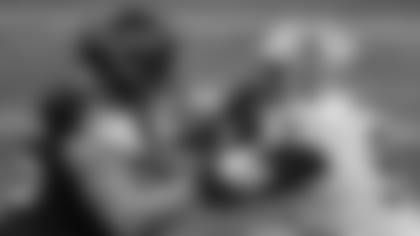 Ronnie from Jackson, GA
Do you know anything at all about Kaleb Mary's personal matter keeping him from practice?
Matt: No, Ronnie, I do not. But it is a personal matter, after all, so I wouldn't divulge that to anyone even someone or Kaleb shared that with me.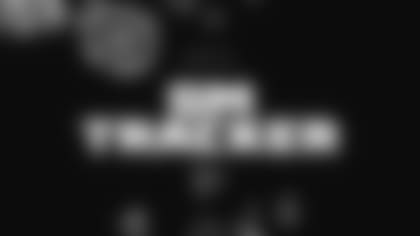 Get the latest updates!
Click below for a collection of names being reported as candidates for the Atlanta Falcons' open general manager position
Fabian from Berlin, Germany
Hey Beek, greetings from Germany. I really appreciate that you're giving us a platform to share our thoughts about our team. Chances looks good to get a top-5 pick and it would be a dream to draft a RB similar to Derrick Henry. However, I believe that Gurley is still good enough and that the O-line is not able to block the gaps for our RBs. As we are close to Christmas ... if you would be the new GM ... do you go in the first draft round for a proper O-liner, a RB or another position? All the best and merry Christmas.
Matt: If the Falcons end up with a top-five or a top-10 pick, I believe you have to select the highest-rated player on your draft board, regardless of the position. As Hall of Fame executive Bill Polian told me on Wednesday when discussing the Falcons vacancy at GM, you need to players who can change a game. The worst thing you could do is pass on a more talented player just to fill a need. Besides, where do you think that more talented player will end up? On your opponent's roster. Not great, Bob. Thank you for the kind words, and Merry Christmas!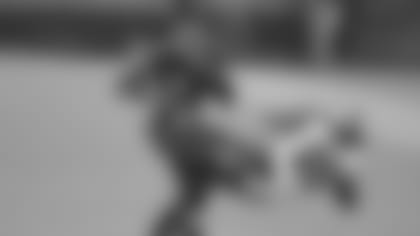 Frank from Griffin, GA
Hey Beek! I'm going to go ahead and say it. I don't think we need any more people at running back. I feel like our problem with the run is at the O-line. Same with pressure on Ryan. I think going into the offseason we should really look for something or someone to make the line sturdy again. We need that ability to open up holes for the run game. Any thoughts on how that would be feasible?
Matt: I'm going to disagree and agree with you, Frank. I do think the Falcons need a homerun hitter at running back, a bell cow, if you will. Do you think they have anyone capable of taking it the distance on any given play? Or how about a guy or guys who can pound away at a defense 20-25 times a game, who are still a threat to break a big one? I think the Falcons lack explosiveness back there. And I don't think you need to spend a high draft pick on a back to accomplish that, either. Look at what the 49ers and Rams have done with their backs over the last two seasons. Now, if you can land a guy like Zeke Elliott or Derrick Henry, that's different. As far as the line goes, I'm going to agree with you there. While I think the Falcons have gotten better, I still think there's a lot of room for improvement up front, especially in the run game and with protection. I think both areas will be addressed during the offseason, too. MAILBAG
Do you have a question about the Falcons that you want answered? Ask a question here and it could be posted on AtlantaFalcons.com.
Go ahead, ask the Beek
Do you have a question about the Atlanta Falcons (or anything football-related) you'd like to ask Matt Tabeek? If so, hit the link. Please remember to include your home state (or country if you live outside the U.S.). Thanks for reading SFTB!