The Falcons are preparing for a showdown with Tom Brady and the Bucs on Sunday. Tampa Bay is fighting for a playoff berth and Atlanta has been officially eliminated from postseason contention. Still, the Falcons can make things harder on the Bucs, a team they play twice in the next three weeks. Meanwhile, fans have plenty of questions and comments, so let's get to them now. Just remember that all opinions here are mine unless noted otherwise.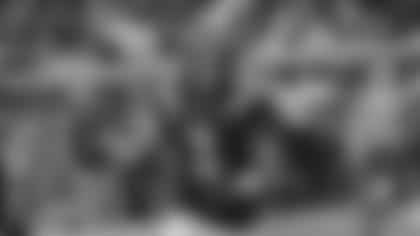 Chris from Big Stone Gap, VA
Hey Beek, what's up brother! Let's say the Falcons lose the last 3 games (very likely) and get a top-5 pick. Who do you think that difference-maker that we could draft who could help our team out the most?
Matt: Hi, Chris. I think there are a number of non-quarterbacks who are intriguing players in this draft class. Guys like Florida tight end Kyle Pitts, Alabama cornerback Patrick Surtain II, Virginia Tech cornerback Caleb Farley and Michigan defensive lineman Kwity Paye. Of course, a lot will happen with the Falcons between now and the draft and it's hard to say which direction they'll go in at this time.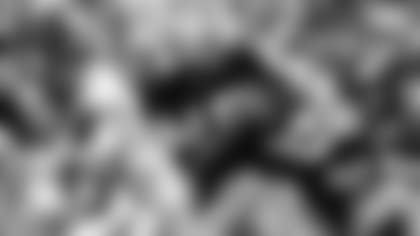 Daniel from Newnan, GA
Hey Beek, as I was enjoying your Power Rankings, I couldn't help but wonder who you think will be in the Super Bowl? Also being selfish, any chance of another writers' roundtable maybe further discussing the GM search (the GM Tracker is awesome!). And between your recent Take and your response to "somewhere in Arkansas," you consistently show that you have your thumb on the pulse of (Falcons) football – keeping it real. Thanks again for what you do and provide for us faithful and hungry fans!! Go Falcons!
Matt: Thanks, Daniel. Glad you're enjoying my Wildly Important NFL Power Rankings and thanks for the feedback/suggestions. Always welcome here. Right now, if pressed, I'll go with a rematch of Super Bowl I as my two picks. Of course, I could (and probably will) change my mind between now and the start of the playoffs.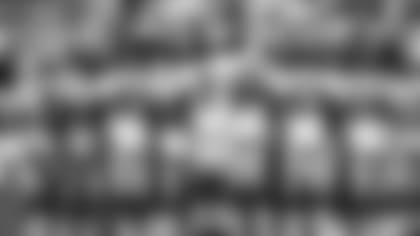 Walter from Atlanta, GA
Suspect you will agree! Falcons should put Matt Ryan on the trading block, work out a deal with the Jacksonville Jaguars and move up in the draft. Then select Justin Fields as quarterback (Ohio State). We need a mobile quarterback; just like we did with Michael Vick!!! Your thoughts??? 🤷🏽‍♂️
Matt: Well, Walter, I hate to say it, but I do disagree with you, bud. Look, Matt Ryan isn't going anywhere. The Falcons have made a big investment in him and it just makes no sense financially because of the salary cap implications. Now, after the 2021 season? That's a different conversation and situation. For what it's worth, Matt Ryan is 4-6 in 10 postseason games and took the Falcons to Super Bowl LI, a game they should've won (I know, you are what your record says you are … got it). Michael Vick, who was electric and so much fun to watch play, only took the Falcons to four playoff games and was 2-2.
Barry from Rex, GA
Falcons are 28th in total defense yards allowed and also a mediocre 14th ranking in offense yards gained. It's a bad combo. Offense has been slipping and is no longer elite. Also, the pass rush is nonexistent. The Kansas City game is going to be an epic failure. Of all the GMs available who might have the best record in evaluating and developing talent? Beek we need the best. I think Blank likes talent from the Chiefs, but I think there will be a bidding war for the gentleman who is the offensive coordinator from the Chiefs. What is your take?
Matt: Barry, why are we talking about the Chiefs here? The Falcons play Tom Brady and the Bucs this Sunday. Let's focus on them, no? I know the NFL is all about matchups, but the Raiders did beat the Chiefs once (and nearly did it twice). The Falcons demolished the Raiders. Does that mean the Falcons will destroy the Chiefs? Heck, no. But the Chiefs are beatable. The search is on for a new general manager and the Falcons (or any team, for that matter) cannot talk to or interview another coach whose team is still in contention for the playoffs. Plus, without permission from the coach's current team, any sort of conversation would be considered tampering (we're talking fines, loss of draft picks and a really bad look).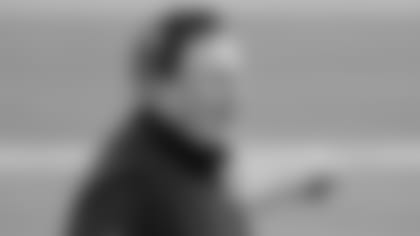 Cameron from Maricopa, AZ
Beek, I just have to say it. Matt Ryan isn't the problem. He played like crap last week, but he is not the problem. The GOAT coach Bill Belichick said even the greatest players can't overcome bad coaching. This offense has a case of bad coaching. Koetter needs to go. I'm tired of these casual fans saying Matt Ryan sucks and then when we win, they say how great he is. This team is let down by a subpar OC who's glory days ended in 2012. I hope you respond and back me up here. I get a lot of heat for telling the truth. God bless Beek!
Matt: I agree in that the two go hand-in-hand, Cameron. A play-caller may dial up the perfect play but if one or some of the players fail to execute, there's a good chance it could result in a negative play. On the flip side, if a play-caller dials up a play that's hardly ideal considering the situation or opposing team's alignment, etc., it could be destined to fail before the ball is ever snapped. With all of that said, sometimes change is needed. And maybe that's the case now. But keep in mind, players and coaches go through ups and downs – sometimes it's games, sometimes it's seasons. Even the great ones. As great a coach as Bill Belichick is, his team is 6-7 right now. It happens, Cameron. The NFL isn't easy.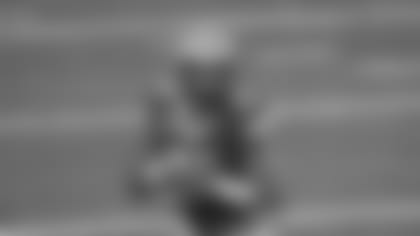 Jack from Griffin, GA
Hey Beek, unlike many people I don't think drafting a QB should be our top priority due to all the other holes we have in our team. The offense is 25th in rushing, Gurley is only averaging 3.6 per carry and we are 16th in the league in scoring at 25.2 points a game. We are 30th in the league in passing defense, allowing 24.7 points per game – 16th in the league. That being said, I know you believe we should take the best available person regardless of position and I tend to agree with you on this. My question is, do you think we should take the BYU or the NDSU QB if they are still available at our pick? How do you rate these two guys? I know QB is an area we will have to address at some time in the next year or two because of Matt's age.
Matt: Hey, Jack. Without a doubt, I'm always for picking the best available player (vs. picking to fill a need with a lesser-rated talent), especially in the first round, never mind in the top-five or top-10. I think the Falcons have a number of pressing needs heading into the offseason as the roster stands right now. There will be even more changes once a new regime in place. At this point, it's hard to say what areas they will address early on in the draft. I'd be surprised if it's running back but there are some I really like in this class. I like the quarterbacks in this class, including the two you mentioned. I think it's no secret that I enjoy watching Trey Lance highlights. The only caution flags I have with him is his body of work (there's not a whole lot) and the level of competition.
Terron from Savannah, GA
Hey Beek. Been writing on for a while and hope this one gets through plus I am a real die-hard Falcons fan. I really love Ryan and do not think he's the most to blame. The run game has been terrible all season and that explains why Ryan's numbers look the way they do so he has to compensate not only for the run game but the defense. We haven't had a hundred-yard rusher or multi-game hundred-yard rusher since Freeman in 2016 and 2017 and I really think we need so much help on defense outside of LB.
Matt: I totally agree with you when it comes to the running game, Terron. Totally! My favorite kind of teams are ones who can run the ball, impose their will on opposing teams, win in the trenches, and have stingy, nasty defenses. There are all kinds of running backs who might be available in the first three rounds. This past weekend I got really excited watching a pair of running backs at North Carolina – Michael Carter and Javonte Williams. Of course, the headliners in this class are Travis Etienne and Najee Harris. MAILBAG
Do you have a question about the Falcons that you want answered? Ask a question here and it could be posted on AtlantaFalcons.com.
Go ahead, ask the Beek
Do you have a question about the Atlanta Falcons (or anything football-related) you'd like to ask Matt Tabeek? If so, hit the link. Please remember to include your home state (or country if you live outside the U.S.). Thanks for reading SFTB!