The Falcons have been officially eliminated from postseason contention and are down to their final two opponents over the next three weeks. Atlanta plays the Bucs twice and the Chiefs in between to close out the 2020 regular season. An offseason full of sweeping changes, from top to bottom, is expected. Meanwhile, you've got plenty of questions. Let's get to them now. Just remember that all opinions here are mine unless noted otherwise.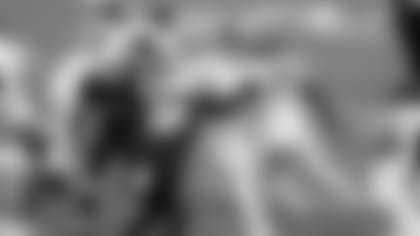 Jerry from Hinesville, GA
Hey Beekaroo! Man, Beek Nation is really ticked off with Matt Ryan. I'm not. Come on guys, it's not like our season was on the line. Our season was practically over weeks ago. Beek I know you really like Matt Ryan, but you can no longer defend him with the term "he's still playing at a high level." By the time we shore up our offensive line he will be 42 years old, and we all know that he's no Tom Brady. However, we are stuck with him based on our salary cap problems. It's very unfortunate that we are losing despite our defense playing well enough to win. With the way our offense is playing, I don't see us winning again this year. That might not be a bad thing because it puts us in the top 5 in the draft. Maybe even do a double dip in the first round. Your thoughts?
Matt: There's no doubt about it; I've been a huge supporter of Matt Ryan and everything he's accomplished here in Atlanta during his career. Has there been some ups and downs as well as some tough stretches? For sure. That's to be expected. And let's be honest here. Five of the Falcons' last six games haven't been Ryan's greatest games by any stretch of the imagination. But as I've noted here in this space repeatedly: You can't pin what's transpired since 2017 on one player, especially Ryan. If anything, he's been one of the constants the Falcons could hang their hats on. Right now, however, the Falcons are a four-win football team with three games to go. There is going to be a new general manager heading to town and chances are there's going to be a new head coach, too. There will be lots of evaluations and decisions made on the roster. And you're right, Jerry, the salary cap can't be ignored – and it'll force some really tough calls to be made. As it stands now, the Falcons hold the No. 7 spot in the current draft order. The best way to build is through the draft. And when you pick that high or in the top five, those should be franchise-altering players. I think the Falcons need all of the picks they can get their hands on, Jerry. But if you can get your hands on difference-makers, go get 'em anyway you can.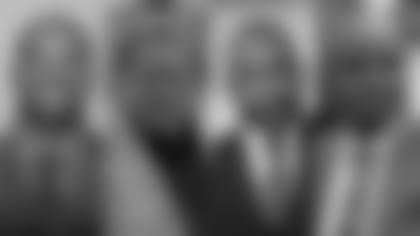 Joe from Denver, CO
Hello Matt. Another Sunday, another loss. I'm at a loss for words today as we lost to one of the league's worst teams. Seriously, we struggled to keep pace with them and barely dipped into our arsenal to impose our will. Sure, we were without #11 but we have enough talent on offense to win regardless. Again, Koetter calls on Gurley instead of Hill, who had zero touches in the first half whereas TG had 18 yards on 5 carries?! The Gage/Ridley play was great but where has that kind of outside-of-the-box play calling been all year?! Matt Ryan's 3 picks is proof that he needs help as well and Knapp isn't the answer. We need to speed up the GM search and implement a plan for 2021 now. We need to start that plan now rather than lose another 2 months waiting for our future to start. Thanks.
Matt: Hey, Joe. The Falcons have been combing through possible GM candidates since mid-October, shortly after they parted ways with former general manager Thomas Dimitroff and coach Dan Quinn. There have been several names already associated with the team through various reports from different media outlets. You can keep up with all of the latest reports here in the Falcons GM Tracker, a collection of names being reported as candidates for the Falcons' open general manager position.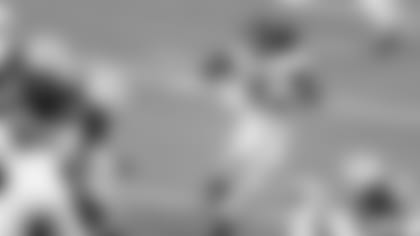 Marty from Billingham, Teesside, England
Hello again, Matt. I hope your family are staying safe and strong! But let's get to the Falcons, we sacked our HC and GM, and Raheem has been doing well overall, but our offense seems to be firing blanks though they have a serious arsenal. Do we have issues elsewhere? Thanks.
Matt: There are a number of areas on this roster that will likely be addressed once a new general manager is in place. The Falcons aren't getting enough consistent production out of the running game. Todd Gurley leads the team with 645 rushing yards on 181 carries (3.6 yards per attempt). Brian Hill is a distant second with 337 yards on 79 attempts. Part of that lack of production is due to the offensive line's in ability to run block at times, too. While the defense has improved considerably over the last eight games, that unit could still use a dominant pass rusher coming off the edge. Dante Fowler was signed during the offseason to be that guy, but he has generated just two sacks and seven quarterback hits in 11 games. Takk McKinley, a former first-round pick, was waived on Nov. 9.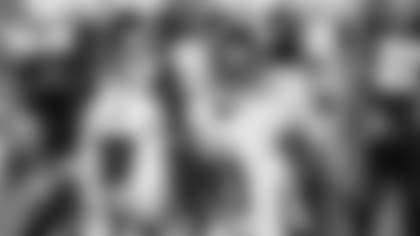 Keith from Ten Mile, TN
I hear you repeatedly talk about Matt Ryan's stats. I am not interested in a repeat performance. He has been subpar in EVERY GAME against a winning team, and he absolutely lost this game against the Chargers for us. 3 INTs with the last one with a chance to win? I have been a dedicated fan since I was a small child. Ans I am 52. I remember watching Bartkowski and William Andrews and Riggins play. Matt Ryan needs to be traded or retire. Period. I hope the new GM and Head coach clean house. Because what we have is clearly not working. A bad team with only 3 wins just looked like a playoff team against us. The Falcons are a joke. My prediction is that they will not win another game all season. Chiefs and TB times two. All losses after what we have seen in the past 2 games.
Matt: Well, the Bucs are 8-5 and the Chiefs are 12-1, so I don't think you're really going out on too much of a limb with your prediction, Keith.  Due to the nature of their contracts and how they're structured, I don't think Matt Ryan and Julio Jones are going anywhere anytime soon, at least not for another year. The Falcons are a 4-9 team for a lot of reasons, not just one or two. Right now, they hold the No. 7 pick in the coming NFL Draft and should end up with a true difference-maker if they stay there or end up picking even higher. With all of that said, there is a lot of talent at certain positions on this roster and the GM spot here is an attractive job. Will they have to get creative in addressing the salary cap? Yes. Will it prevent them from spending money in free agency? Maybe. Will they need to build through the draft? Absolutely. Can the Falcons win in 2021? Yes, but there is a lot of work to be done.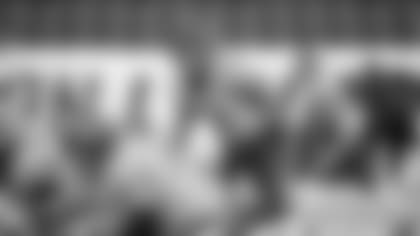 Edmund from somewhere in Arkansas
Hey Beek. First-time writer long-time reader. I've always enjoyed having Matty Ice as our QB, but this season he seems to be more ice than ever. I have seen several mock drafts that have the Falcons taking a QB in the first round. They either had the young man from BYU or NDSU. If the Falcons were to take a QB in the first, wouldn't it make more sense to try and trade up for someone like Lawrence or Fields? With the lack of run game, having a QB that make plays happen, I believe, would be an awesome change for our offense? I appreciate your time and go Falcons.
Matt: Welcome to Straight from the Beek, Edmund! Glad to have you writing in and contributing. If you're a long-time reader then you won't be surprised when I point out that in order to make a trade, you must first have a willing trading partner. And if you're talking about trading up into the first two spots, well, that's going to cost quite a bit (as in the Falcons' first-round pick and some more high picks – this year and/or in the future). That aside, if the Falcons are picking in the top five or 10, they should take the best available player regardless of position or need, in my opinion. If the highest-rated player on their draft board is a quarterback (like Trey Lance or Justin Fields) when it's time to make their first selection, then that's who they should pick. Why? Well, why would you let a better player go to your opponents? The draft is about acquiring the very best talent. Good football teams build around the best talent. Good football teams are strong up the middle. Good football teams are stingy on defense and can impose their will on opponents with a strong running game. Good football teams have smart, talented quarterbacks. Good football teams have innovative coaches who put their players in a position to succeed week in and week out. Good football teams protect the football and force turnovers. Good football teams score touchdowns in the red zone. Good football teams don't beat themselves with pre-snap penalties and dumb (selfish) penalties, like unsportsman-like conduct. MAILBAG
Do you have a question about the Falcons that you want answered? Ask a question here and it could be posted on AtlantaFalcons.com.
Go ahead, ask the Beek
Do you have a question about the Atlanta Falcons (or anything football-related) you'd like to ask Matt Tabeek? If so, hit the link. Please remember to include your home state (or country if you live outside the U.S.). Thanks for reading SFTB!