The Atlanta Falcons have a bye this week and return to action next Sunday against their longtime rivals, the New Orleans Saints. Meanwhile you've got plenty of questions and, apparently, much to say about my favorite all-time football movies as well as my love of Tom Cruise's work, so let's get to them now. Just remember that all opinions here are mine unless otherwise noted.
Oh, hey, some big news to share (Mike from Las Vegas is going to be thrilled about this): We've bumped up the character count for SFTB questions to 800! Now you can really lay into me about my appreciation for "old fashioned football" (just give me great defense with a strong running game) ... or being a transplant from New York ... or my appreciation for Matt Ryan and Tom Cruise movies.
Alright then. Let's take a look at the SFTB inbox ... of course.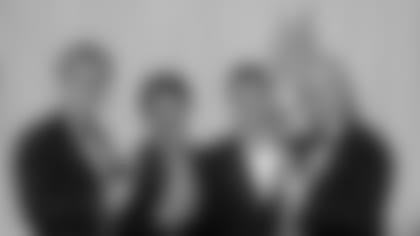 Steven from Casper, WY
What up, Beek! Totally disagree with your top five football movie picks. "Remember the Titans", "Radio", "Any Given Sunday", "The Program", "Unnecessary Roughness", both the original and the remake of "The Longest Yard", "Invincible", "The Replacements", and of course "The Water Boy" are the best football movies. Tom Cruise is a scientology robot programmed to destroy the world.
Matt: I didn't think I'd have to use this with my very first question of the morning, but here we go, folks: Let's tap the brakes. In fact, slam them. No love for Tom Cruise films? Are you kidding me, Steven? Look, those are all pretty good football flicks you mentioned (for the most part) and at least we can agree on the original version of the "The Longest Yard." But you've got to acknowledge Tom Cruise has made some of the more memorable films in the last two or three decades. Where do I start … I grew up the '80s and ever since "All the Right Moves," "Risky Business," "Top Gun" and "Rain Man" came out, I've been a HUGE fan. When I moved to Cincinnati one of the first things I did was go across the river and eat lunch at Pompilio's Restaurant in Newport, Ky., where they filmed the famous toothpick scene in "Rain Man" (and, no, I didn't order pancakes and I'm pretty sure it wasn't a Tuesday, either). Love Dustin Hoffman's work, too. But back to my man Cruise: I also love all of the "Mission: Impossible" movies, "Minority Report," "A Few Good Men" and "Jack Reacher," too. By the way, get your popcorn buttered and grab some Milk Duds because you know what's coming to a theater near you on June 26th, Steven? Awww yeah …
Amanda from Lubbock, TX
Hey Beek! Love reading your column every day. Love the Falcons, win or lose. Just wanted to say thanks and ask how the heck did "Remember the Titans" not make your top 5 football movie list!?!?! Easily one of the greatest ever. It has been a rough season, but if the Falcons beat the Saints, I'll be one happy fan. Think we got a shot? Thanks for all you do man.
Matt: Haha, love it. "Remember the Titans" was a good one, Amanda. There were some pretty good scenes in that one, especially the "leave no doubt" line and the call to blitz on every play for the rest of the game. Some of the tackling that ensued (repeated flips and somersaults) were a bit over the top, but it's still a good one. I'm never disappointed when I watch a movie with Denzel Washington in it. And I totally agree with you on beating the Saints … that would be beyond awesome and so good for this team – and fan base – if the Falcons could pull that off. And thanks for the kind words, Amanda.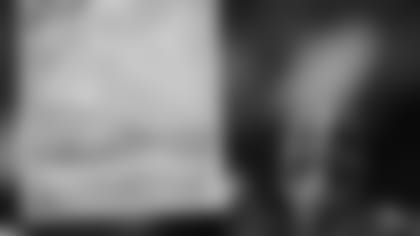 Mike from Monroe, GA
How can a team go from minutes away from a Super Bowl ring to a nightmare to watch in such a short period of time?
Matt: Ladies and gentlemen, I present to you the winner of the Rhetorical Question of the Day: Mike from Monroe, Ga. Congratulations, Mike, you nailed it.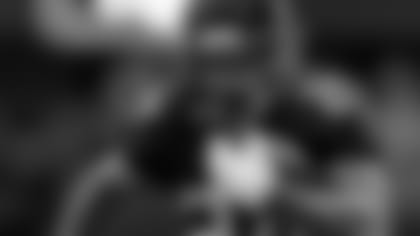 Ely from Spokane, WA
First off, what is your opinion on tanking? Do you want us to tank or would you rather have us try to win games? Second, what's your opinion on Devonta Freeman? Lastly, what's your opinion on our defensive line? I personally like Vic Beasley and Takk McKinley.
Matt: I don't think NFL players and coaches would ever go into a game and not try to win. It's not in their DNA and too much is on the line for them. Do I think front offices could trade away talented players, trim expensive contracts and try to accumulate draft picks? Yes, I do. On Devonta Freeman, he's not getting as many carries in 2019, but there's more to it. For an in-depth breakdown on the Falcons running game, you must check out this piece we put out on Tuesday written by Will McFadden. Regarding the defensive line, well, it hasn't been as good as we all expected it to be in 2019. The statistics through eight game prove as much. But it's not all on the front; collectively the defense as a whole has played poorly.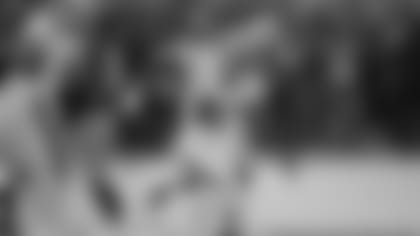 Derrick from Decatur, GA
Mr. Beek, what is your opinion on how Devonta Freeman has played this season? Me, personally, I always felt as though Tevin Coleman was a way more talented RB and we should've found a way to keep him and possibly got rid of Freeman, especially after all the injuries and the way he has been running the ball this season.
Matt: There is a reason why Devonta Freeman's numbers are way down, and it's not all on Freeman. Plus, he's being used differently now. For more on Freeman and what's going on with the Falcons' run game, I can't stress this enough: Read this week's After Further Review. And one last thing: Go back and look at Tevin Coleman's numbers in 2018 ... and compare them to what he's doing now. The problem goes beyond the running back.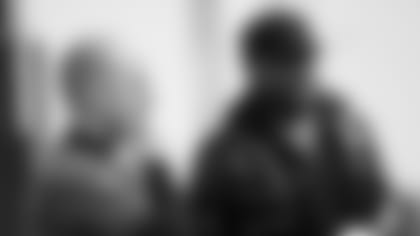 Joe from Huntington Beach, CA
Hi Beek! I just wanted to take a moment to thank Matt Bryant for his years of winning games for us. His unceremonious release this week isn't the way his send-off should've happened. I'd also like to remind fans that Dan Quinn & Thomas Dimitroff could have re-signed him at season's end, thus insuring his presence in training camp/OTAs. Had they done this, his numbers would've been MUCH better ... #respect4kickers
Matt: Hi, Joe. Let's tap the brakes here and back up a little. First, let's take a minute to appreciate Matt Bryant. I didn't talk to him a whole lot over the last three years I've been here, but he is one of my favorites. Plus, in becoming the Falcons' all-time leading scorer, he booted some memorable kicks.
In fact, the list of memorable kicks Bryant has made with the Falcons is a long one:
2010: Bryant kicked a 46-yard field goal in overtime on the road against the Saints
2012: Bryant booted a game-winning field goal from 55 yards out to preserve Falcons' undefeated season against the Raiders
2013: Bryant hits a 49-yard game-winner in a 30-28 playoff win over the Seahawks
2014: Bryant hits a 51-yarder to tie game as time expired in the season opener against the Saints before booting a 52-yarder to win the game in overtime
2016: Bryant made a franchise-best 59-yard field goal against the Chiefs
2016: Bryant's extra-point against the Packers makes him the all-time franchise leading scorer
2018: Bryant nails a 57-yard field goal against the Buccaneers
2018: Bryant kicks a 37-yard game-winning field goal against the Buccaneers in the season finale
Now, that said, there was a reason why Giorgio Tavecchio was signed in 2018 in the first place. Bryant suffered an injury and the Falcons needed insurance. All Tavecchio did was go 5-for-5 on his field goal attempts (including a 56-yarder) and make all eight of his extra point attempts in 2018. In fact, some fans here in this space were worried that we'd lose Tavecchio at one point and actually suggested that we move on from Bryant. And when the Falcons began the offseason and got into training camp no one – and I mean no one – was talking about the kicking situation. Not until the preseason started and Tavecchio started to miss some kicks. Then, if you recall, it became one of the biggest stories of the preseason and EVERYONE started clamoring for the Falcons to re-sign "Money" Matt Bryant. And the Falcons did. If the Falcons had not and stuck with Tavecchio, and it was Tavecchio who missed that extra point in Arizona and those attempts from 50-plus yards out, how do you think they would have reacted? Based on the reaction during the preseason, people would have gone nuts. It's clear Bryant was struggling from long distance. Could he have corrected it? Maybe, but I'm not sure. Was it just a slump? Again, maybe but I can't say for sure. But to say that if the Falcons have kept him in camp all along would have ensured that Bryant would've kicked better once the season started seems to be a stretch and unfair, Joe. Why? Because Bryant was kicking on his own all along anyway. Go through his Twitter timeline, there's even video clips of it. Bryant was staying in shape and preparing just in case the Falcons – or some other team – called for his services. And, who knows, a team may still do just that. But there is no doubt that he is the best kicker in Falcons history.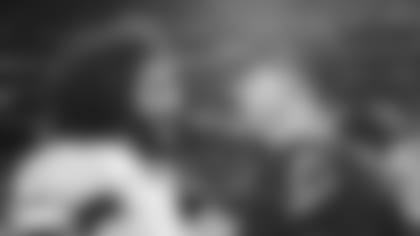 Tim from Stockbridge, CA
Wouldn't it be a great idea to sign Colin Kaepernick?
Matt: No, it wouldn't be a great idea, Tim. The Falcons don't have a quarterback problem; that's the least of their issues right now. Matt Ryan is playing just fine and, in case you missed it, so is his backup, Matt Schaub. And there are people here who cannot get enough of Kurt Benkert and Danny Etling. But back to Colin Kaepernick for a minute. Forget as to why he hasn't played, but he still hasn't taken a meaningful snap in a game since 2016. That's a long time. But in looking at his numbers, they weren't very good the last two seasons he played. Sure, he might've been on some bad teams but still. As a starter, Kaepernick went 1-10 in 2016, 2-6 in 2015, 8-8 in 2014, 12-4 in 2013 and 5-2 in 2012. You can check out his complete stats here. But, no, I don't think it would be a "great idea" to sign him. I think a better idea would be figuring out how to fix the Falcons defense and make it a top-10 unit again. That would do wonders for this team.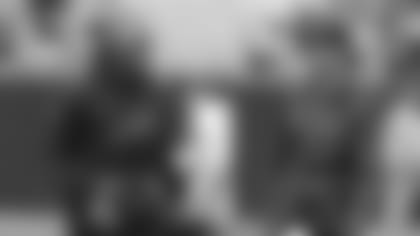 Mel from Decatur, GA
Did someone REALLY suggest bringing in Cam Newton???? Cam F@#*!ing Newton??
Matt: Well, yes, they did, Mel. And Tim (above) just suggested Colin Kaepernick. But back to Newton ... it was Larry from Macon, Ga. Hey, Larry? I think Mel would like to speak with you about your suggestion. Here's is what I had to say to Larry about it back earlier this week: As far as Cam Newton goes, last time I checked he's under contract with the Carolina Panthers and, right now, he might be the second-best QB on their roster. Besides, the Falcons have a much better quarterback named Matt Ryan. You should watch him play sometime and appreciate him.
Bird Noises podcast: Michael Jenkins on The Catch
Former Falcon Michael Jenkins explains what is was like scoring on Matt Ryan's first NFL pass, and shares his favorite memories in (and out) of the Falcons huddle. He also reveals a little-known secret about his Ohio State Buckeye days, talks about selling tools for neurosurgeons, his ridiculous shoe collection and more. Listen to all of our podcasts right here.
Go ahead, ask the Beek
Do you have a question about the Atlanta Falcons (or anything football-related) you'd like to ask Matthew Tabeek? If so, hit the link below. Please remember to include your home state (or country if you live outside the U.S.). Thanks for reading SFTB! MAILBAG
Do you have a question about the Falcons that you want answered? Ask a question here and it could be posted on AtlantaFalcons.com.